Begin typing your search...
byteXL aims to bridge gap between tech talent and industry demand
byteXL partners with colleges to systemically change the way engineering students are skilled in India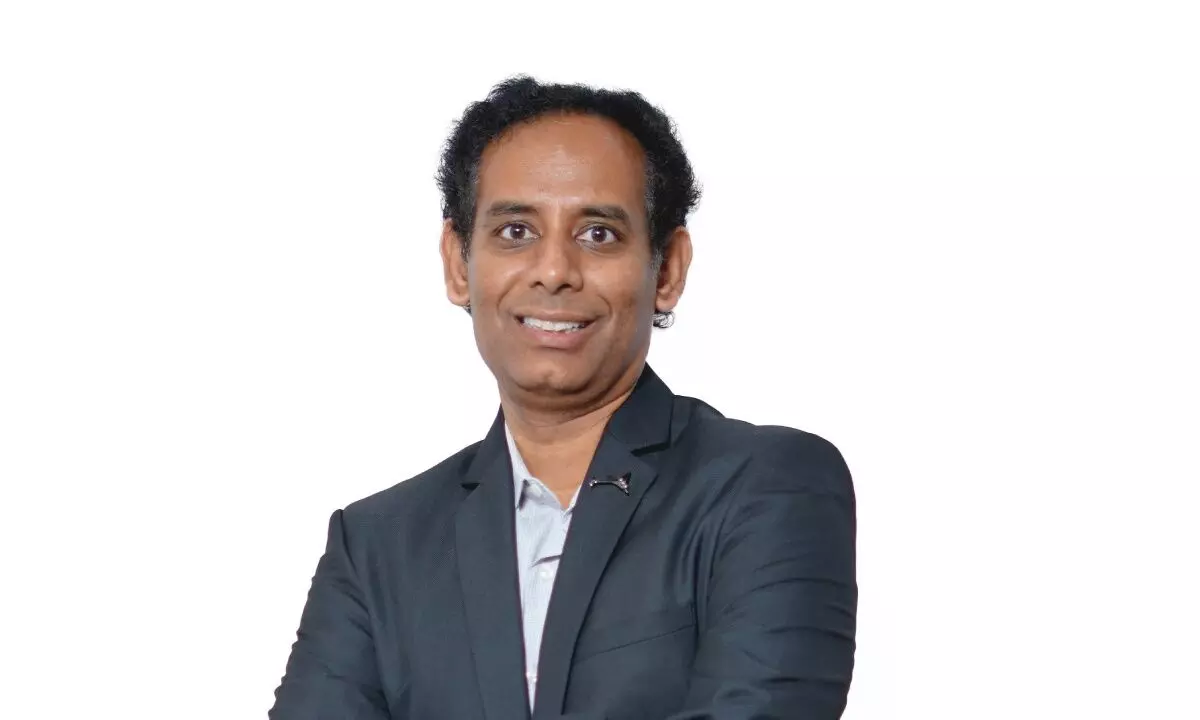 Started with an aim to fill in the gap between IT industry requirements and the age-old engineering curriculum, byteXL has achieved quick success. Within three years of its operations, byteXL has signed up with over 100 engineering institutes across seven States covering 1.2 lakh students. In an interview with Bizz Buzz, Karun Tadepalli, CEO and Co-Founder, byteXL, outlines the journey and the way forward
How was byteXL conceptualized?

I saw first-hand the discrepancy between learning methods in different regions. A lot of countries are approaching education through practical learning and have leveraged it in the past two decades and a lot of research have been conducted in learning pedagogies and teaching methodology in countries including India as well. The idea is to use the research and implement it on ground. After working in the corporate sector for roughly two decades, I took the plunge with my brother Sricharan Tadepalli, to transform Indian engineering colleges. By partnering with engineering colleges and working with them to address their skilling deficiencies together, byteXL aims to systemically change the way engineering students are currently skilled in India.
How has the company grown in the last three years?
byteXL was started right before the pandemic in January 2020. In the three years since, it has expanded to partnering with 100+ colleges in States across India. While the initial goal was to get students placed, we have since expanded our mission to now increasing our involvement with engineering colleges and supporting them in a holistic, 360-degree manner. byteXL achieved break-even in a short time frame while also witnessing tremendous growth in revenues and profitability. The company raised $1.2 million in Seed-B angel funding from US-based investors last year. In terms of results, the company has always believed in learning and skilling to be its core competency and has created a skilled talent pool who, now have the option to - get placed in a top tech company or pursue research and entrepreneurship. It has also helped raise the colleges' NIRF rankings, successful NAAC accreditations for partnered institutes, in addition to the tech companies now having better access to a diverse talent pool than ever before.
What are the products/services that the company offers?
College transformation does not happen in a month or two. Since this is a collaborative effort, so when we partner with a college, we make sure they have the same mindset. They have to be as invested as we are in dedicating time and resources to improve college infrastructure and enhance student learning outcomes. Our multi-year programs aim to skill students through their first year by building strong foundations. It exposes them to different domains within computer science and building expertise into their final year. Our products include an experiential coding platform that allows students to problem solve and gain practical experience in-person by byteXL trainers. We have a comprehensive curriculum focused on inculcating relevant industry-ready skills and spreading awareness on current tech industry trends. We now also upskill college faculty and get them attuned to today's skilling needs in emerging technologies.
Who is your target audience?
byteXL's target audience is engineering colleges across India - with most not in the top 100 of NIRF rankings. Apart from the IITs and NITs, the vast majority of engineering colleges are falling behind in terms of infrastructure, training, and awareness leading to a huge employability gap in our country. While the number of engineering graduates is increasing, only a select few work in the same field they graduate in, and even fewer are placed in highly skilled tech jobs. This means that students, while spending four years in a degree program, are not getting the skill-sets that the industry expects out of them. The academic world is also disconnected from the tech industry and lacks the awareness of what's trending, in-demand, and where to appropriately channel and skill students to get them placed. byteXL serves as an intermediary that skills students in the latest technologies, keeping colleges informed of technology industry demand, while simultaneously providing corporations with a highly skilled talent pool.
What is the company's USP?
Most edtech companies create skilling programs online, ignoring the colleges and system. Our USP lies in partnering with colleges and working within the system and help update curriculum that matches industry standards and implementing it through our educators. Our second USP would be working in collaboration with the colleges to enhance the learning methodologies and teaching pedagogies, we might be the only ones in this space to work with colleges on a grassroot level. We have created a visual learning tech and cohort program in classrooms to make teaching better in moderation with the educators. And, lastly, the analytics we conduct allows us to customize our teaching methodology and goal setting for students based on their academic background and performance. For example, for a student averaging about 60-70 per cent, we use 'pre-read classroom videos' with annotations and nano indexing, so that once they enter the classroom, they are ready for the discussions on the subject matter and problem-solving. Another USP is byteXL's B2B model, leading to a more cost-effective business with higher customer retention. With economies of scale, we operate at lower costs and pass on the benefit to the students through lower fees.
What are the financials of the company?
ByteXL has grown since its inception. FY23 revenues are 4x (unaudited) of the previous year.
What are the growth plans for the company in the next five years?
byteXL aims at being a pan-India player in the near future along with growth opportunities in the APAC region. We are collaborating with consortiums and skill development centers in our pan-India efforts. Right now, our focus is on engineering colleges but going forward we would look at all undergraduate programs as well. As we scale up, we aim to disrupt the market and emerge as a strong player in learning, skilling, and placements across the country. We are creating in-person classroom technology that will be world-class, disrupting the existing learning system.
What is your target for the company in terms of value?
Today we are the tech-enable services, and we are well on our way to becoming a tech-driven startup that can automate a lot of the existing teaching methodologies, empowering educators with tools and delivering quality education. The rate at which byteXL is growing is quite encouraging. With this upward trajectory, we are highly optimistic. In the next three years, we aim to impact at least 50 per cent of the engineering students in India, amounting to a few million students.
Do you have plans for a company in any other field?
We are focused on engineering colleges as our core competency and have already started moving into catering to students of other diploma and degree programs as well like BCA and MCA. In the next three years, we have plans to target all undergraduate students.
How is byteXL helping in transforming the engineering institutes?
Most engineering colleges currently face challenges with the lack of technical infrastructure, needed for hands-on experiential learning. byteXL is already developing and executing a product based on the needs and requirements of the students. And we are building upon our base product and taking feedback from our core customer base. Our product is visual learning tech and cohort programs, with tools to write and deploy code in virtual machines - in cloud environments by leveraging decentralized third-party tools for contributing to open-source among others. We are configuring our products based on our understanding of the academic caliber of the students and building upon their competency - thus setting a system for gradual progression and goal setting.
Beyond training their students in new age technologies; how does the institutes benefit after partnering with byteXL?
As a B2B, the company focused on learning and skilling, we establish partnerships with both universities and standalone education institutions. Depending on the size of the institute or university, student enrollment ranges between 300 and 3,000. The institutes benefit as working with byteXL increases their students' collective learning and skilling outcomes - driving them toward better placement opportunities at higher salaries and future scope in research and entrepreneurship. This, as a result, would then positively impact the colleges' incoming enrollment rate. Otherwise, engineering colleges have around 40 per cent vacant seats. byteXL' s programs - by reducing the skill gap and increasing the employability of students, have in turn led to an increase in college admissions.
Tell us the challenges colleges face in terms of curriculum, training, and placement assistance?
Currently, there is a 16-year gap between academia and the developments happening in the tech industry. Colleges cannot modify their course curriculum at regular intervals as they must stay consistent for a particular batch throughout the four years of the program. And while there are rapid advancements in technology, technical education in our country for the most part is still primitive. While most colleges have cracked day 'Zero', day one and HR drives, colleges struggle to find and sustain a skilled talent pool. byteXL, with a total strength of 500+ educators who are attuned to the industry needs, is creating a sustained talent pool and providing companies with a talent base they have never had access to before.