Begin typing your search...
The future of beauty sector: 6 trends to stay ahead in 2023
By keeping up with the latest trends in beauty and wellness, you can ensure that your salon or spa remains at the top of your clients' minds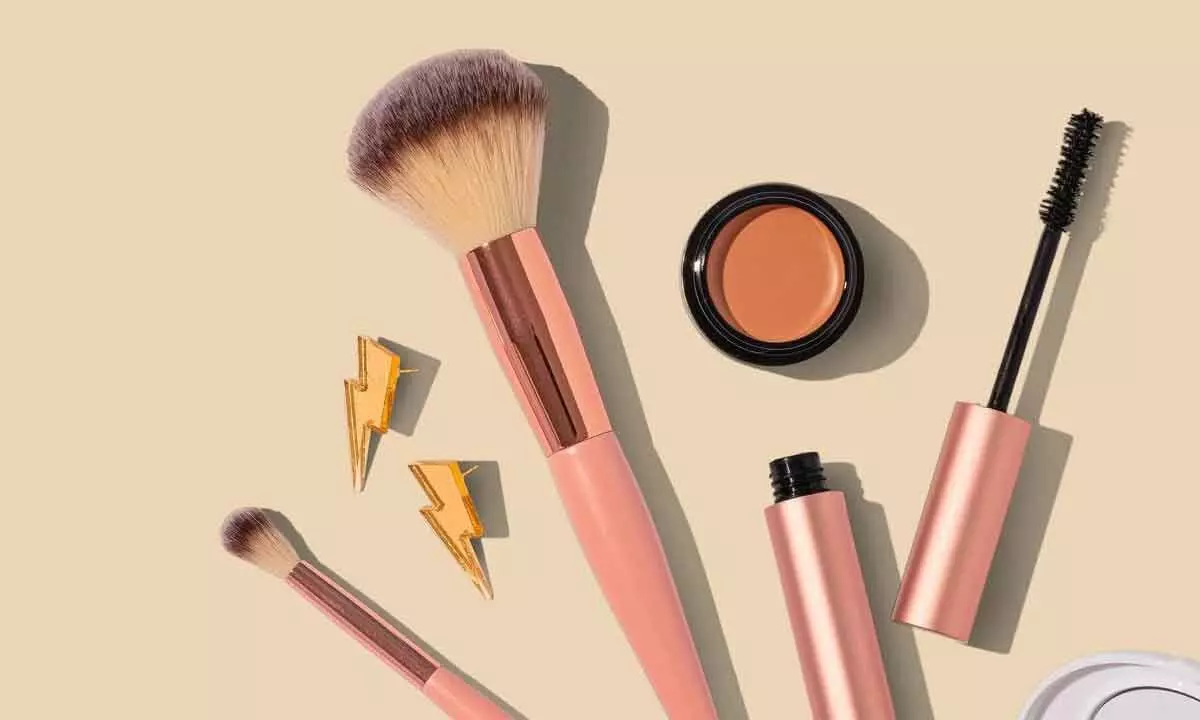 As we move towards the end of the year 2022, the beauty and wellness sector is looking forward to next year with high hopes. As we look to the future, we hope to experience even greater growth.

As a result, in order to grow more and stay relevant with the latest developments in the beauty and wellness sector, the industry needs to catch up with major trends that will shape the future of the beauty and wellness industry in a positive way. A recent report indicates that there is an estimated $1.5 trillion in value associated with the wellness market around the world, with the market growing at a rate of 5-10 per cent on average every year, according to analysts.
These trends will be a game changer in reshaping the future and a lot will depend on how the beauty and wellness sector adapts to these positive changes. The competition is fierce and there is plenty of room for growth in this industry. If you hope to establish success in this rapidly growing market, it is necessary that you stay up-to-date with the latest spa and salon practices and fads, so that you can catapult the success of your business. It's imperative to know what your guests want (and don't want). By keeping up with the latest trends in beauty and wellness, you can ensure that your salon or spa remains at the top of your clients' minds.
The beauty of a clean conscience
Due to their increased awareness, attentiveness, and concern for the environment, consumers are more open to adopting sustainable practices. They don't mind modifying their own habits to incorporate sustainable practices into their lifestyle. Sustainability will be a top priority for them, and the spa and salon industry views this as an opportunity to offer a clean beauty experience and to get closer to eco-friendly and green practices. Hence, companies can now demonstrate their commitment to green practices and enhance consumer satisfaction.
First of all, guests now expect businesses to use sustainable ingredients in their products. Consumers value businesses that adopt sustainable practices in their everyday operations, such as: Biodegradable towels that would be substituted for cotton towels, getting rid of appointment cards and diaries printed on paper and more emphasis on water conservation. Additionally, many international beauty players are including carbon neutral goals with vegan products, recycled carbon emissions, and green circle salons that help to recover up to 95 per cent of beauty waste. Showing your commitment to green practices will not only increase satisfaction among existing guests, but will also attract new ones.
The popularity of natural and organic products will continue to grow
In the future, people will be more interested in natural or organic beauty products and services, and they will be more picky about the ingredients that are used in beauty products, which will result in them choosing safer and healthier organic options. Chemical laden products will not remain very popular because of the growing concerns of consumers towards natural and vegan beauty products.
Digital solutions will be impactful and go a long way
It is becoming increasingly apparent that youth of today and modern guests prefer digital means of making online bookings, social media presence, and connecting through digital means. Over the course of the Covid era, we have seen a large number of people being touchless on many fronts. This is a trend that is likely to continue into the future in the arena of beauty and wellness sector too.
Booking appointments, touchless check-ins on arrival, no contact services, a reduced wait time at reception, beauty tutorials through digital means, digital forms, using artificial intelligence to provide a more personalised experience, using skincare applications to analyze facial structure and skin concerns, sharing recommendations, letting people visualize hairstyles and looks, and so forth, are all digital means and methods that will result in more sales, which will lead to a higher level of growth for the business, and will provide a more smooth and hassle-free experience to guest.
Despite the fact that people will be more concerned about enhancing their immunity now than ever before, health-based treatments, such as immunity-based treatments, will continue to be in high demand since people are more concerned with enhancing their immunity, wellness and spa therapies that guarantee these will become more popular in the future. It is more preferable to go for wellness programs and spa therapies that help reduce stress, improve quality of sleep, support the immune system, rather than opting for programs that focus on physical appearance only.
It is expected that massages such as lymphatic drainage massages, crystal salt therapy, and the use of essential oils in massages will become more popular. Detoxification, activated charcoal will be buzzwords too. There is no doubt that yoga is going to become a home to home phenomenon. Health oriented diets, food and beverages that have ingredients like citrus, ginger, garlic, turmeric will be part of the regular diet.
The beauty of minimalism and inclusivity
There is going to be a trend that indicates that less is more in make-up, nail art, and hairstyles. Looks that require little make-up on the face, hair styles that remain low maintenance, and hair colours that are lived in will be the trends that will take over other styles that are overdone. Having the ability to grow up and have a sense of confidence in one's own skin will do a lot of good for one's self-esteem in the long run. In order to achieve naturally beautiful skin, it is expected that people will focus on opting for natural approaches and means to enhance the beauty of their skin. In addition, they will opt for natural beauty routines in order to ensure their skin is naturally beautiful. There will be a growing preference for products containing vitamin C serums, charcoal face masks, aloe vera-based herbal products, and products containing basil and mint in them.
Self-care and self-grooming will be emphasized
In 2023, some of the most exciting and cutting-edge trends will emerge in the beauty industry, as this industry is constantly evolving and changing. There will be more focus on self-care and wellness as one of the most prominent trends. In the future, it is going to be more common for people to look for products that can help them relax and feel positive about themselves.
Personalized male grooming products and services
The popularity of grooming products for men will increase over the next few years, resulting in more men wanting to use them. Accordingly, it is likely that products that offer enhanced appearance and look will become more popular in the future. We can expect the shaving products, hair care products, beard care products, nail care products, food products, and hand care products market to grow exponentially within the next few years due to the increasing demand for these products.
There is an increasing demand for personalised products and customised beauty services. Rather than opting for common products, people will be more likely to buy customised beauty products that fit their requirements as opposed to common products. There will be a wide range of products offered by the brand that are designed to suit individual needs, and these products will be offered on a customized basis.
(The author is CEO of B&WSSC (Beauty & Wellness Sector Skill Council), Ministry of Skill Development)