Begin typing your search...
How ONDC can revolutionize e-commerce
The platform allows MSMEs to list their products at a lower cost, without any discrimination between big and small traders on the platform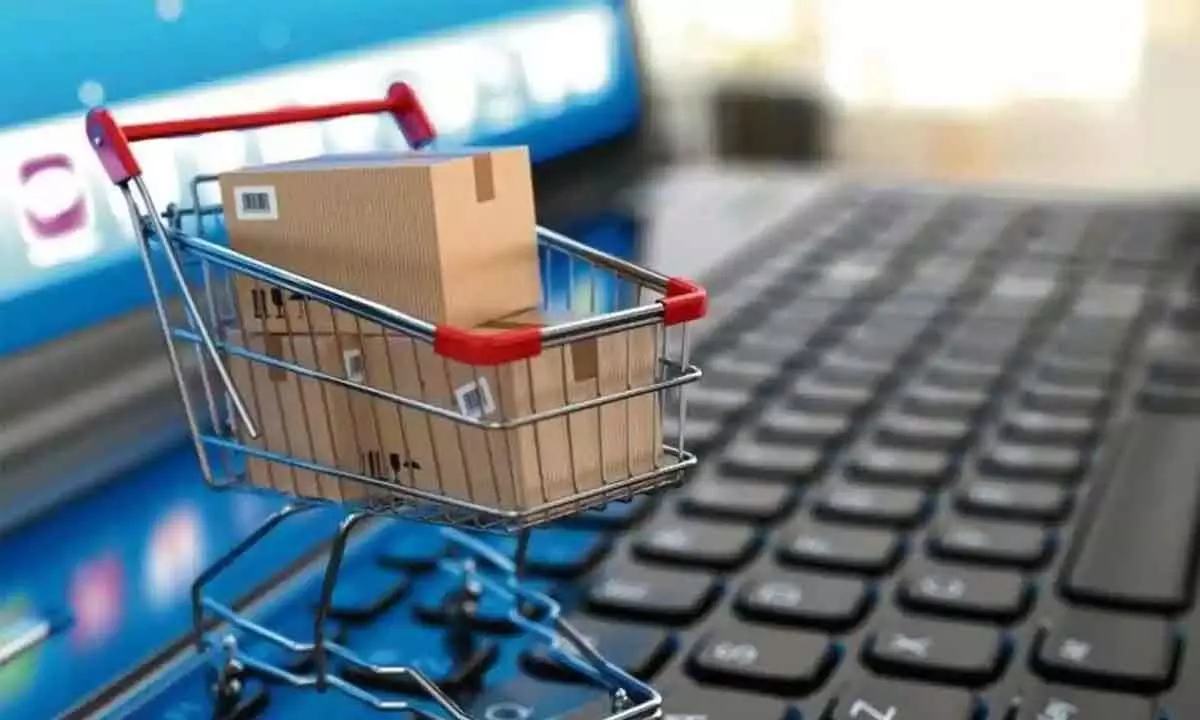 Open Network for Digital Commerce (ONDC) - a set of protocols built on an open network with the objective to create new opportunities. It will help support micro, small and medium enterprises (MSMEs) and small traders to become hyper-local. The platform will permit the display of goods from all collaborating e-commerce companies in the search results throughout all apps on the network. Thereby, allowing MSMEs to list their products at a lower cost, without any discrimination between big and small traders on the platform.

Benefits of ONDC
E-commerce is becoming more formalized and democratic. There are many opportunities to be searched and compare the available prices. It will help with a wide range of options for buyers. In fact, it will help with auxiliary support and services for both buyers and sellers. The sellers stand to gain the most due to the open platform of ONDC. This will lead to a reduction in the e-commerce industry's monopoly, reduced prices, and better quality services for consumers. Most importantly, the platform will provide a level playing field for most MSMEs, as it gets them at par with the big players.
How ONDC will change the landscape
Due to the rapid expansion of India's customer base, e-commerce and e-market is growing into a massive industry. It is also expected to grow to a $200 billion industry in the next few years. However, the government faces numerous challenges. The brand value of large corporations may have an impact on local store sales.
Consumer tech companies could receive additional funding to strengthen their business processes, while small businesses would be crushed. This platform may also have a significant impact on loss-making start-ups that have received funding and developed growth plans. The government should devise strategies to address these issues. However, the prospects for small and medium-sized players appear promising.
ONDC is predicted to digitize the whole value chain, standardize operations, encourage supplier inclusion, improve logistics efficiency, and increase consumer value. The industry is still in its early stages. However, Indian digital consumerism is exploding, with the government projecting that the market will reach $200 billion by 2027. With an average age of 29, India has one of the most appropriate e-commerce markets worldwide. It will directly positively benefit and affect 30 million sellers and also 10 million vendors. More cultural diversity will result in more cultural changes in the lifestyles and habits of consumers. ONDC will charge smaller businesses a quarter of what Amazon and Flipkart charge for access to their processes and technologies. Over 20 government and private sectors have confirmed an investment of Rs. 255 crores.
The interoperability factor
ONDC switches the approach from closed platforms to a network that creates interoperability across all onboarded applications by using an open-source protocol. This interoperability enables unbundling, which allows all participants to play to their strengths. Furthermore, customers may use their preferred app to access a diverse selection, while merchants save time and money by not working with various platforms. For example, if a consumer gets clothing online, they can place an order with any retail store, and any delivery service provider can pick up the order and deliver it to the customer's door.
Conclusion
ONDC is poised to emerge as the next big thing in internet infrastructure. It will change the way people transact and provide MSMEs with improved funding and bargaining options. Sellers will also benefit from increased visibility across the network, which will undoubtedly boost GDP growth.
(The author is Senior VP at Worldline India)