Begin typing your search...
Digitisation key for creating next-gen airport 4.0
Airports which are more efficient, resilient, and sustainable are need of the hour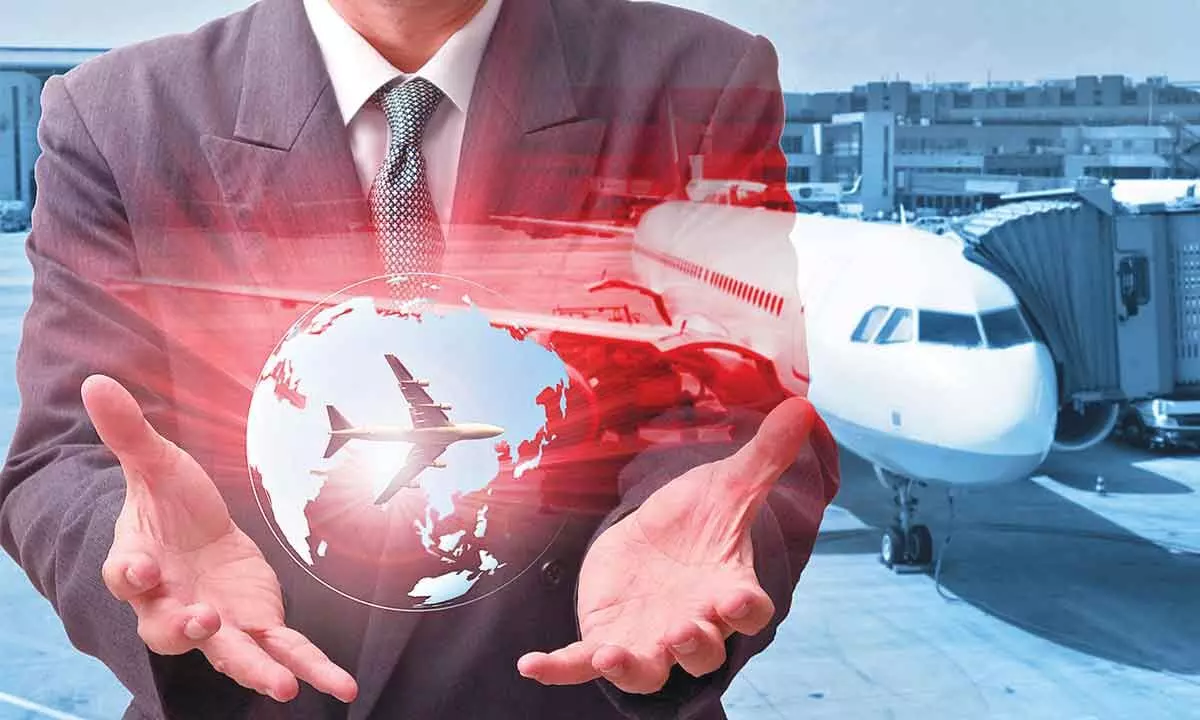 As India heads toward achieving its goal to have 220 airports by 2025 with 80 new airports in the next three years, we must achieve this goal while addressing sustainability through digitization. Climate change and its impacts have left airports to reconsider the future of aviation.
The huge energy consumption of an airport and significant contribution to global carbon emission, present a unique opportunity for creating a next-generation 'airport 4.0' which is more efficient, resilient, and sustainable.
Aligned with the government's vision of creating world-class airports, Schneider Electric launched EcoStruxure for airports. It's an end-to-end digital solution across the entire value chain of the infrastructure, which builds future-ready and energy-efficient airports through an IoT-enabled platform.
Having a broad portfolio of 12 integrated solutions and a global presence, our solutions and our vast experience have benefited 10 major airports globally, the company said.
The Singapore Changi airport is a great example of energy management and enables the customer to operate in a safe, secure, and efficient manner. Schneider Electric provided an extensive energy management system for terminals in the Changi airport, the solutions are present across the terminal, but you don't see them. There are more than 150,000 sensors present at Changi airport which measure the temperature, humidity, and moment of the passengers for example.
Another notable project is, the modernization of electrical infrastructure for Geneva airport, here the company upgraded the distribution of electrical infrastructure without impacting the operations, which gave ease of travel for 15 million passengers. This is again with the complete renovation and installation of a medium voltage system, from transformers to distribution equipment and monitoring the software. The project also introduced smart panels throughout the site, which enabled airport staff to centralize all energy information and generate accurate energy reports.
Digital transformation in airports leverages technology solutions such as indoor geolocation, identity management, passenger flow management, data mining, artificial intelligence (AI) and internet of things to both improve safety and security and streamline their business and operations.
Digitisation of processes, products and services is not a new driver but has been around in one form or another, since the advent of the Internet. Businesses have been mostly keen to shift online and use digital marketing tools such as websites, emails and social media to communicate and manage customer relations. These tools have gradually become more sophisticated, allowing interaction with the general public and no longer confined to one-way communications.
When looking at the overall rate of digitisation adoption, airports are considered laggards compared to other industries. This is mainly due to their traditional B2B business model and heavy reliance on aeronautical revenues. Today however, with non-aeronautical revenues becoming a driving force and passengers an increasingly important customer segment, airports' digital marketing is growing more sophisticated. Airport digitisation started with the emergence of digital marketing and the development of airport websites and e-commerce platforms.
This was followed by mobile phone applications with or without interactivity and presence across the social media channels. Digital content is now acquired from airport partners or directly from a centralised database; or alternatively created by marketing teams and distributed via online and mobile media to third parties.
Digitisation has also affected in-terminal operations, with the installation of digital Flight Information Display Systems (FIDS), the proliferation of digital way finding signage and digital advertising screens. The most important trend is the "self-service" airport concept, which is concerned with the digitisation of every touch point on the kerb to facilitate passenger journey.
Transitioning to a digital environment requires a holistic approach involving two important areas of any airport. The airside comprising of the apron, taxiway, runway and the zone beyond security, passport and customs control, like duty-free, lounges and boarding gates. Next is the landside consisting of the terminal buildings, parking bays, roads and public transport network.
Airport 4.0 is the air transport hub of the future. Using the latest advancement in wireless and wireline connectivity, automation, artificial intelligence (AI), robotics and digital twins, this wave of digitalization is set to take operational and situational awareness to a whole new level, reduce costs and generate diverse forms of non-aeronautical revenues.
The impact would be deep and wide. Hardly any segment would go untouched. Private wireless networks ensuring safe and efficient tarmac operations, cargo management and surveillance. Biometric readers screening passengers, automated systems tagging luggage, journey trackers providing real-time updates and remote border control carrying out immigration checks.
Christoph Schnellmann, CEO, Noida International Airport in his address said that "Sustainability, and digitalization have figured very high on our agenda since day one of the Noida International Airport and the commitment to designing and operating airports on a net zero emissions basis have been an important part of every step of the operations."