Begin typing your search...
58% of world's population now use social media
424 mn new users joined social media in 2021; average daily usage is 2 hours and 27 minutes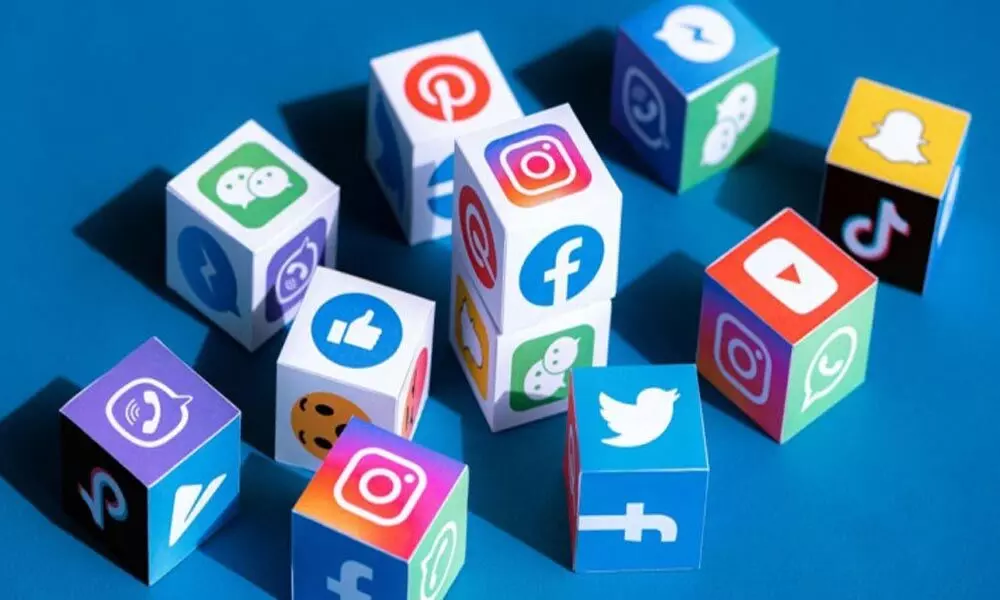 Kepios analysis shows that there are more than 4.62 billion social media users around the world in January 2022, equating to 58.4 per cent of the total global population. Social media user numbers have seen strong growth over the past 12 months too, with 424 million new users joining social media since this time last year.
Social networks have transformed marketing and, as this post shows, their popularity is still growing in our latest global social media statistics research summary for 2022. 57.6 per cent of the world's population uses social media. The average daily usage is 2 hours and 27 minutes (October 2021).
2022 analysis of regional use of social media shows the wide variation inactive social media penetration reaching 69 per cent in Eastern Asia, 82 per cent in North America, 79 per cent in Southern America and 85 and 84 per cent in Northern and Western Europe respectively. This falls to 45 per cent in Southern Asia, 16 per cent in Western Africa and 8 per cent in Middle Africa.
Nearly five billion people are likely to actively use social media in 2022. Facebook, Instagram and Twitter continued to be the most popular social media platforms in 2021 and that is likely to be the case in 2022 as well.
Facebook has 2.910 billion monthly active users while YouTube's potential advertising reach is 2.562 billion, WhatsApp has at least 2 billion monthly active users and Instagram's potential advertising reach is 1.478 billion. Facebook Messenger's potential advertising reach is 988 million.
Reach isn't the only thing you should factor when building a marketing plan of course, but this data also allows us to think differently about how we construct a social media platform mix. For example, different people will use different platforms for different needs, and it's well worth marketers exploring these needs to identify which platforms are best suited to individual campaign and activity objectives.
Social media is for so much more than brand awareness. It is great for that, yes – but social can also influence your marketing and sales funnels, help build brand authority and reputation, inform product development, provide customer service, and more.
Social media is a great vehicle for disseminating important company news and messages. LinkedIn allows for more professional and press release-like communications, but beyond the corporate feeling content, you can leverage many social networks to get positive news out to customers, prospects, and stakeholders about what the company is doing beyond making a profit.
Spreading cheer and gaining goodwill on social media often gains the most engagement from audiences which in turn increases audience sizes over time and impacts visibility in timelines and feeds.
Marketers know intuitively that the right type of visuals and videos are more effective in gaining engagement. This is supported by observed interaction rates. According to LinkedIn, Images typically result in a 2x higher comment rate and Video gets 5x more engagement on LinkedIn, Live Video gets 24x more.
With the introduction of Reels for Facebook in September 2021, you can expect the growth of short video content on the most popular social media platform. Apart from this, its live feature and Audio Room where creators can host audiences are likely to grow in 2022. It will bring new tools to engage its younger users.