Begin typing your search...
Vivo V27 Pro vs OnePlus 11R a report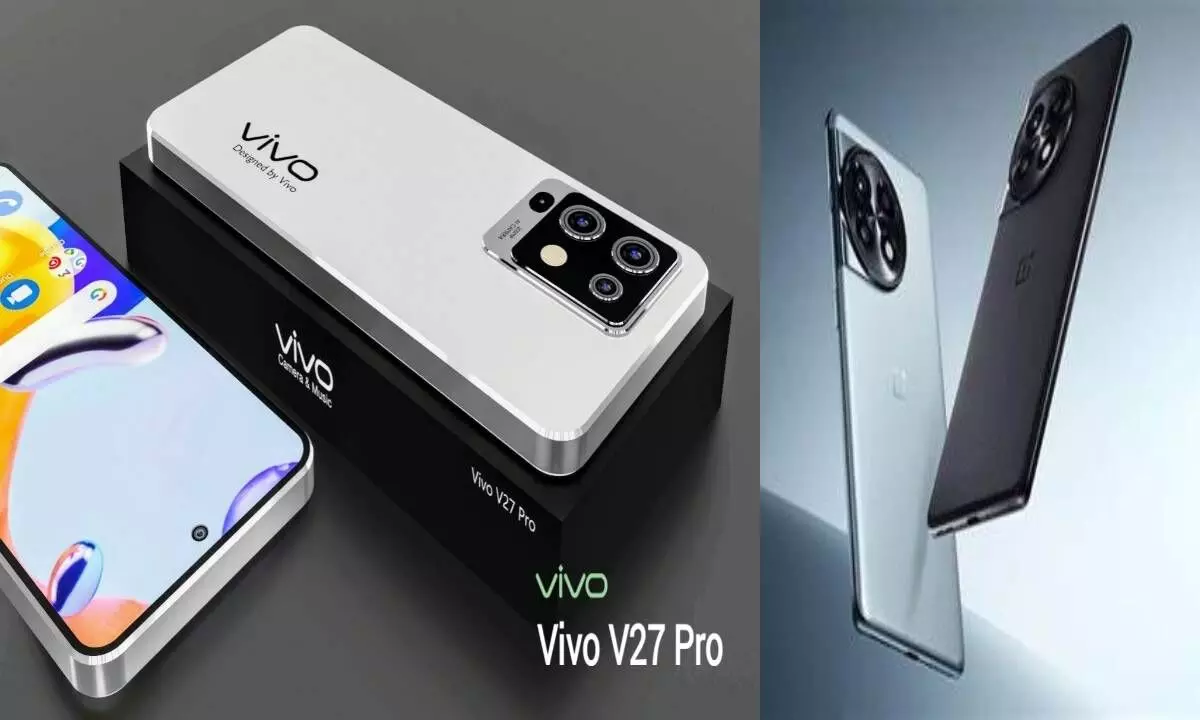 Smartphone Vivo V27 series was unveiled in India last week. The line-up brings two new smartphones into the market, including the Vivo V27 and Vivo V27 Pro. We will focus on the top-end phone in the line-up during this comparison, the Vivo V27 Pro 5G.
The price range of Vivo V27 Pro in India starts from Rs 37,999. In our first impressions of the Vivo V27 Pro, we noted that it featured significant upgrades over its predecessor and could very-well contend for the spot of best smartphone under Rs 40,000 in India. The OnePlus 11R 5G is the main competitor for the title of best smartphone under 40,000 in 2023. So let's check out the specifications of the Vivo V27 Pro 5G and OnePlus 11R.

OnePlus 11R 5G vs Vivo V27 Pro 5G
The Vivo V27 Pro sleek design coupled with the display's extreme curvature gives the Vivo V27 Pro a slight edge in its design. Additionally, the V27 Pro also has a unique colour charging back panel, which does give it an edge in the aesthetics department. On the flip side, the OnePlus 11R 5G features glass protection on the front and back as well as a metal frame as opposed to a plastic frame on the Vivo V27 Pro. The Vivo V27 Pro is easily one of the sleekest smartphones we've used and it doesn't feel cheap but the OnePlus 11R does have the edge in terms of overall build quality.