Begin typing your search...
Royal Enfield skids on chip shortage
Hopes gradual pick up in production as supplychain situation improving; Not hurry over EV foray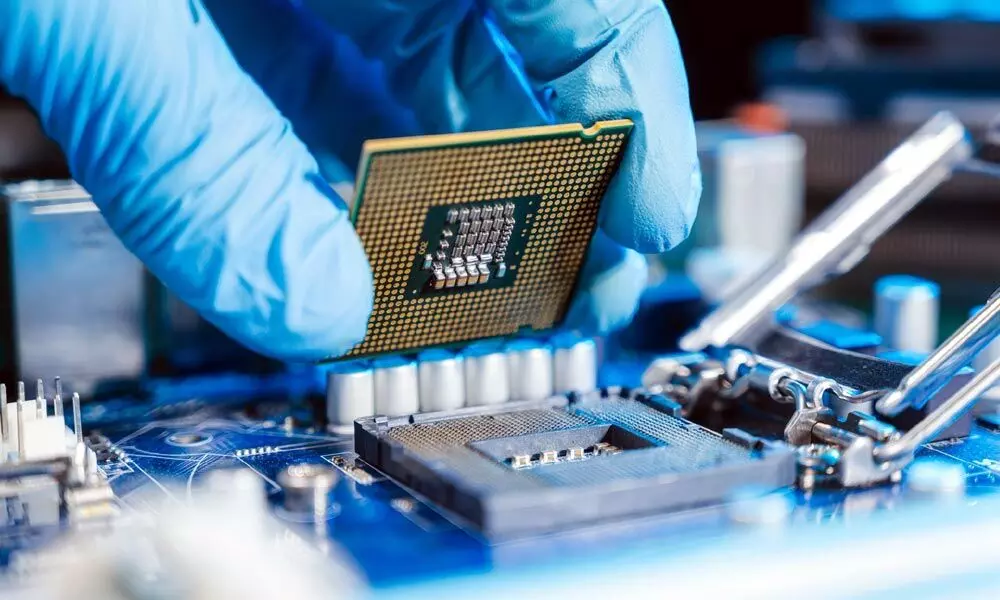 Thumping Dugg Dugg
- Drop in annual sales volume
- Widening source of electronic components suppliers
- Healthy order book
- New bookings inching up
Mumbai: Royal Enfield's (RE) business has been adversely affected due to global chip shortage and other factors. YoY volumes are lower mainly impacted due to global chip shortages, however, sequentially volumes increased on account of better component supplies and this improvement is expected to continue going ahead, said the company in an earnings call.
Royal Enfield has added additional source to supply electronic components and is in the process of adding one more. Production ramp up will happen gradually MoM as premiumization and personal mobility continues to create demand. With healthy order book on hand, the premium bike maker is witnessing bookings are slowly inching up week on week. The company also linked up new launches.
Studio stores addition will continue in strategic places, where there are growth opportunities.
No huge addition ahead as the company needs to ensure that dealers are doing well and its profitability is secured.
Exports were encouraging as the company received strong interest of customers for new Classic 350cc motorcycle.
Geographies leading the growth are the US, Europe, Latin America, Thailand, among others. The company has recently started local assembly unit and CKD facility in Thailand. This unit will also distribute motorcycle in the South-East Asia region including Indonesia and Vietnam.
In total, RE has three CKD facilities, i.e., in Argentina, Columbia and Thailand.
Coming on non-motorcycle revenue, RE reported growth of 29 per cent YoY in Q3FY22. The company has plans to increase revenue from apparels and accessories business.
Talking about electric vehicles (EV), RE has a strong internal team working on EVs, built team capability, infrastructure, products road map, a lot of work on new ideas & models are ongoing. While the RE team is working hard on the EV side, it's not going to come out with eProduct in the near future. It's all in the works & requires a lot more thoughts, the company's top brass officials said in the analysts.

In this initial phase, no electric 2W company in the world has been making profits or successful, as per the management. 'RE's every single product in the past five years has been successful starting with Himalayans, Twins, Meteor and new Classic," say Amit Hiranandani and Awanish Chandra from SMIFS Institutional Research.
The company puts a lot of effort, time, energy, etc., in one product to make them extremely ready for the market. RE won't take any short cuts for EVs as it's a long game, they added.
Coming on VECV business, volumes increased by 25 per cent YoY to 16,044 units in Q3FY22. Revenues increased by 35 per cent YoY to Rs 36.2bn for the same period. CNG and export markets supporting well to the growth.
EBITDA Margin came in at 6.7 per cent, which was lower by 170bps YoY largely due to input cost pressures and high discounting in the market. PAT in Q3FY22 was Rs 660mn vs Rs 577mn YoY. Outlook is good with improvement expected QoQ led by pent up replacement demand and strong focus of the government continued on infrastructure investments.
Increased its reach. The VECV CNG portfolio has been doing well and it gained market share. Launched heavy-duty coach and sleeper bus range.
Exports reported 72 per cent YoY growth in Q3FY22. Added new markets viz. South Africa, Latin America and the Middle East. Other expenses increased substantially by 21.7 per cent QoQ to Rs3,766mn in Q3FY22 mainly due to Rs 600mn marketing spends on new launches.
Also, one-off cost of 120 years celebration. These two costs are non-recurring. Adjusted EBITDA Margin is looking better upwards of 22.3 per cent.
In addition, RE spent expense on production ramp-up and paid Rs 60-70mn extra on warehousing charges to store vehicles.