Begin typing your search...
ITC sits on 'infotech' gold mine
Demerger and listing of ITC Infotech can spur high valuation: Analysts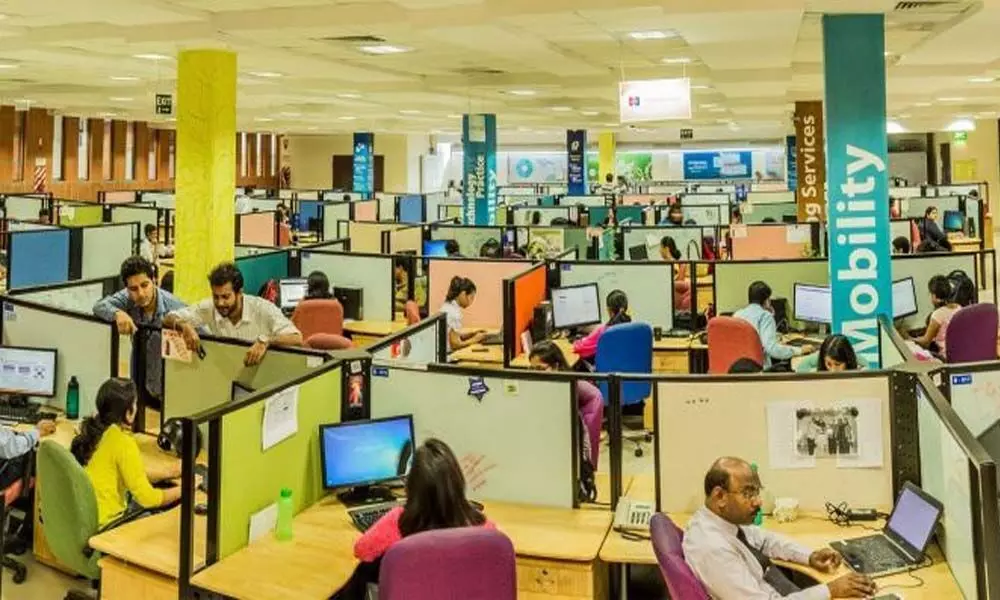 TC Ltd, the cigarette-to-FMCG-to-IT services-to-hotels major, is sitting on a gold mine as its IT services wing ITC Infotech has seen a rising graph in its growth in the last two years.
Industry experts are of the view that given the momentum in the mid-tier IT services space, listing of ITC Infotech by demerging it from the conglomerate should be considered. If that happens, the company can garner high valuation like its peers in the market.
Interestingly, ITC in its 110th AGM (annual general meeting) held last week highlighted the performance of ITC Infotech for FY21. In the last fiscal year, the company had a revenue of Rs 2,454 crore with a net profit of Rs 451 crore. The IT firm's revenues grew by around 9 per cent with an operating margin of 25.2 per cent last fiscal.
"Given the momentum in the mid-tier IT services space and performance of ITC Infotech, going public makes sense for the company. If the company is only among three companies (the other two are Happiest Minds &Tata Elxsi) in the mid-tier space to have more than 9 per cent growth and 25 per cent plus operating margin. So, the company can generate a lot of interest from investors if listed," said Pareekh Jain, an outsourcing advisor & founder of Pareekh Consulting.
Replying to shareholders' queries in the AGM, Chairman & MD of ITC, Sanjiv Puri, had said that 'these things' got evaluated from time to time.
Market analysts opined that ITC Infotech should be demerged from the ITC and listed on the bourses.
"ITC Infotech,if separately listed, could have seen a lot of interest, and appreciation in the market cap. It makes sense in our view as it could get Rs 14,000 crore of market cap taking into account 30x P/E, which would add 5 percent to current market cap of ITC," said Abneesh Roy, executive director at Edelweiss Securities.
Sources in the know said that ITC is evaluating the option of demerging some of its businesses like FMCG, IT services and hotel for quite some time now. Whenever this demerger happens, IT wing will be the first one to go public, they added.
"Earlier, there was not much interest on ITC Infotech in the group as it was not growing fast. But things have changed in last two years under the new CEO who was able to accelerate growth. Apart from it, there is an overall interest among investors for mid-tier IT firms as most of these companies are likely clock revenue growth in high teens or above in this fiscal year," said an industry source.
However, it was not immediately clear what is the time frame for demerger that ITC is considering given the fact that its hotel business has not been badly hit during the pandemic.