Begin typing your search...
IT cos set to cash in on 5G rollout
The 5th generation mobile network, expected in 2022, may generate $30-bn biz opportunities for domestic IT sector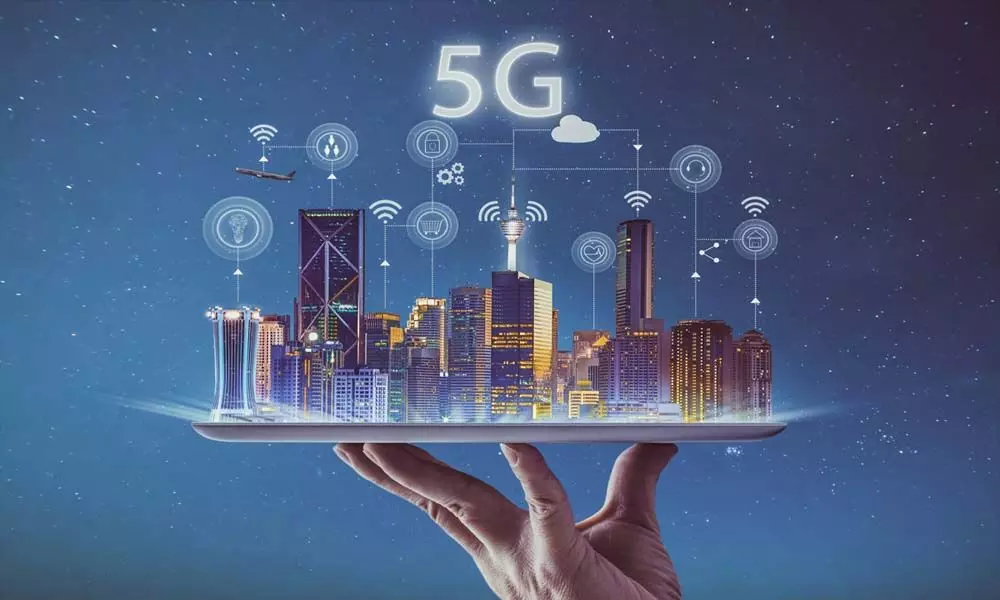 The rollout of 5G across many geographies and its likely rollout in India in coming year is expected to be the next growth spot for Indian IT services players. Especially, companies like Tech Mahindra, Wipro, Infosys and Tata Consultancy Services (TCS) are likely to be benefitted the most from rolling out of this technology as these companies have been investing in stay 5G ready for the last three-four years.
"Indian IT firms have been preparing for 5G in the past few years. Now, the time has come when these companies will be able to cash in from the emerging opportunities in the short to medium term. Next 5 years, it will be around $30-billion opportunity for these service providers from the rolling out of 5G in India alone," said Pareekh Jain, an IT outsourcing advisor and founder of Pareekh Consulting.
In June, Tata Consultancy Services (TCS) has entered into strategic collaboration with Bharti Airtel for developing 5G network solutions for India. Last year, Tech Mahindra has won a contract from Japanese firm Rakuten Mobile for deployment of 5G network of the latter across the globe.
"In 5G, it is open RAN (Radio Access Network) ecosystem. This creates more opportunities for system integrators (like Indian IT firms). In 4G, it is closed system.
IT firms used to work with telcos and equipment providers.
Another factor which will drive is that 5G will create many opportunities across enterprises, be it autonomous car or smart factory or city. That's where Indian service providers are in sweet spot," said Jain of Pareekh Consulting.
While the 5G rollout in India is yet to happen, the demand uptick in communications verticals of most IT firms is already visible. One of the leading players Tech Mahindra, which draws around 40 per cent revenue from communication vertical, has already given positive commentaries on the roll out.
"Tech Mahindra is well-positioned to profit from this opportunity due to its relationships with 5G device manufacturers. With an emphasis on profitability, Wipro is still looking at the application of 5G not just in communications, but also in other industries, such as quickening the adoption of the cloud in other industries. TCS is going to use the opportunity presented by 5G and other adjacent possibilities and will build a world-class networking equipment and solution business to take advantage of these opportunities," said Vimal Daga, Founder of LinuxWorld Informatics, a technical expert.
"Opportunities in the space of autonomous vehicles, immersive entertainment (live streaming, AR/VR solutions), connected stadium (fan experience), industrial control systems, remote monitoring, IoT platforms, streaming with AR/VR for remote assistance and tele-health, smart cities, smart homes, drones-as-a-service (surveillance, 5G signal QoS assessment) will come up as we see 5G roll out in India," he added.
Though 5G rollout in India is still a year away, IT firms are investing to make their systems 5G ready to cash in from these opportunities.