Begin typing your search...
Indian IT firms upbeat on cloud
Global industry and businesses are going digital to avoid repeating any sort of pandemic-induced operational disruption and preferring to spend more on cloud services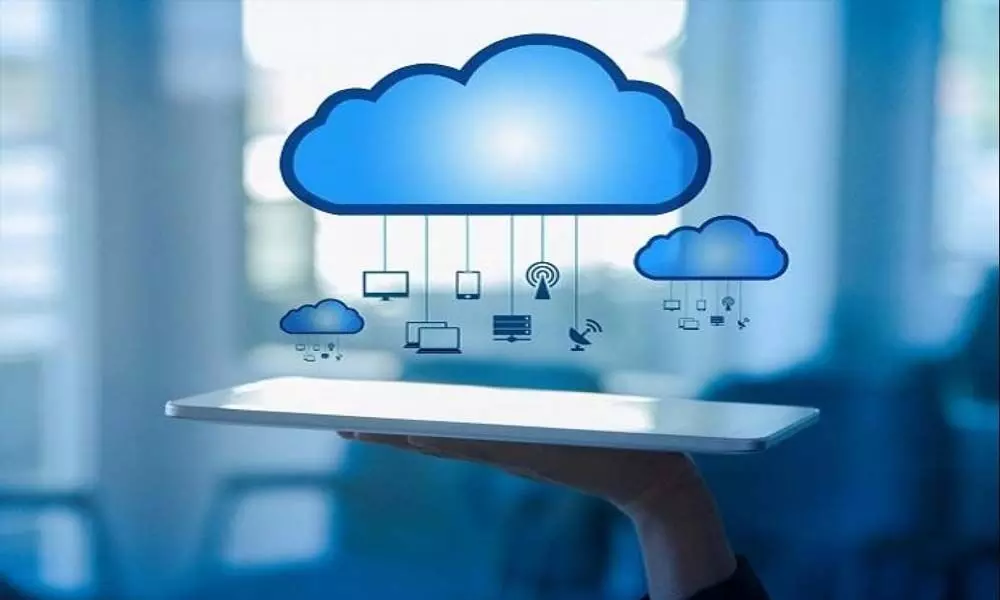 Indian IT services providers are betting big on the cloud services space with the top firms putting all the offerings of cloud under one roof. Such bundling of services with specialized teams executing projects are driven from the fact the pandemic has accelerated cloud migration among businesses in their bids to go digital.
In the latest move, IT services major Wipro has committed $1 billion investment in cloud technologies, capabilities, acquisitions and partnerships over the next three years.
The company has launched 'Wipro FullStride Cloud Services' that bring together the full portfolio of its cloud-related capabilities, offerings, and talent to better serve its clients. Among the domestic IT biggies, Tata Consultancy Services (TCS) and Infosys have already launched specialised cloud offerings to cash in the emerging demand in this space.
For instance, TCS has launched the Business Ecosystem Integration Services (BEIS) suite that will help enterprises in digital integration. Infosys has bundled all its cloud offerings under 'Infosys Cobalt' to help enterprises to accelerate their cloud journey. Not only Indian firms, global IT giant Accenture has announced to invest around $3 billion for its cloud-initiative.
"Apart from winning the large deals for pushing up revenue growth, the top-tier service providers also have to invest heavily in cloud as digital transformation becomes real. This is one area where most IT services providers are heavily investing to cash in the emerging demand," saidPareekh Jain, an IT outsourcing advisor & founder of Pareekh Consulting.
Global consultancy firm Gartner has predicted that worldwide IT spending will reach $4.2 trillion in 2021, an increase of 8.6 per cent over last year. In 2020, spending was badly hit due to the pandemic and stood at 0.9 per cent.
India's IT spending is projected to be around $93 billion in 2021, an increase of 7.3 per cent from last year.
A major part of the new spend is going to cloud services as businesses are going digital to avoid repeating any operational disruption faced by them during the pandemic. In this perspective, IT firms are also building up capabilities in the form of human resources, certifications apart from tying up with prominent cloud vendors.
Wipro, for example, has tied up with IBM for providing hybrid cloud offerings to clients. Similarly, Infosys had also entered a similar partnership with IBM. Noida-headquartered HCL Technologies has set up a dedicated business unit for Google Cloud with more than 1,300 IT
professionals and plans to grow to 5,000 strong team in coming years.
Apart from setting up specialised teams, Indian IT services providers are also acquiring firms for adding to their service offerings. According to Gartner's projections, spending on public cloud is projected to grow 23 per cent in 2021 at $332.3 billion from $270 billion in 2020.
Within the cloud, Software as a Service (SaaS) remains the largest market segment and is forecast to reach $122.6 billion this year.