Begin typing your search...
ICA India holds technical meet in Hyd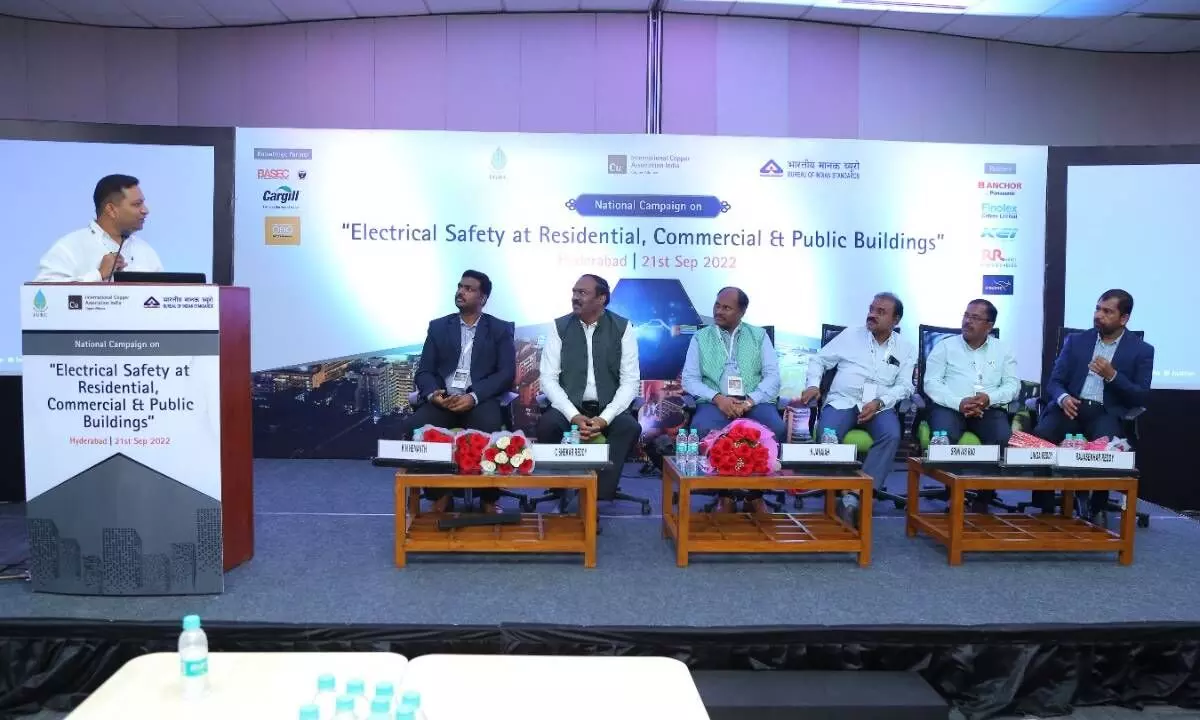 Hyderabad ICA India (International Copper Association) flagged off its "zero tolerance" electrical safety campaign 2022 in Hyderabad by holding a technical session on 'Electrical Safety at Residential, Commercial and Public Buildings.' The topics addressed during the session include role of standardization and periodic inspections, wires and transformers in mitigating the incidences of electrical accidents in buildings, electrical safety codes such as IEC 62305 and NBC 2016 were also discussed. The seminar was conducted in collaboration with Bureau of Indian Standards (BIS) and IGBC (Indian Green Building Council (IGBC).

The session witnessed participation from over 100 professionals such as electrical consultants, A grade electrical contractors, developers and builders (electrical engineers), architects and other industry stakeholders.

C Shekhar Reddy, chairman, IGBC Hyderabad chapter said, "My emphasis is on adoption of IGBC ratings for existing and upcoming projects to help achieve 30 per cent saving in energy and 40 per cent in water to help drive towards 'Net Zero Building.' This rating will help the country realise the vision of becoming 'Net zero' by 2070."

He also urged the professionals to be a part of the upcoming exhibition, 'Green Building Congress 2022' at HICC, Hyderabad on October 20 – 22, 2022, which will display more than five hundred green products and technologies."

K N Hemanth, director, International Copper Association India (ICA India) said, "We firmly believe that this campaign and the technical sessions will provide industry stakeholders the platform to exchange information and ideas that can act as impetus in the adoption of electrical safety codes and regulations laid out by the government of India"