Begin typing your search...
Good days for startups as fund flow begins
Several global and domestic funds are sitting on piles of cash; Hence, they have to deploy these funds at some point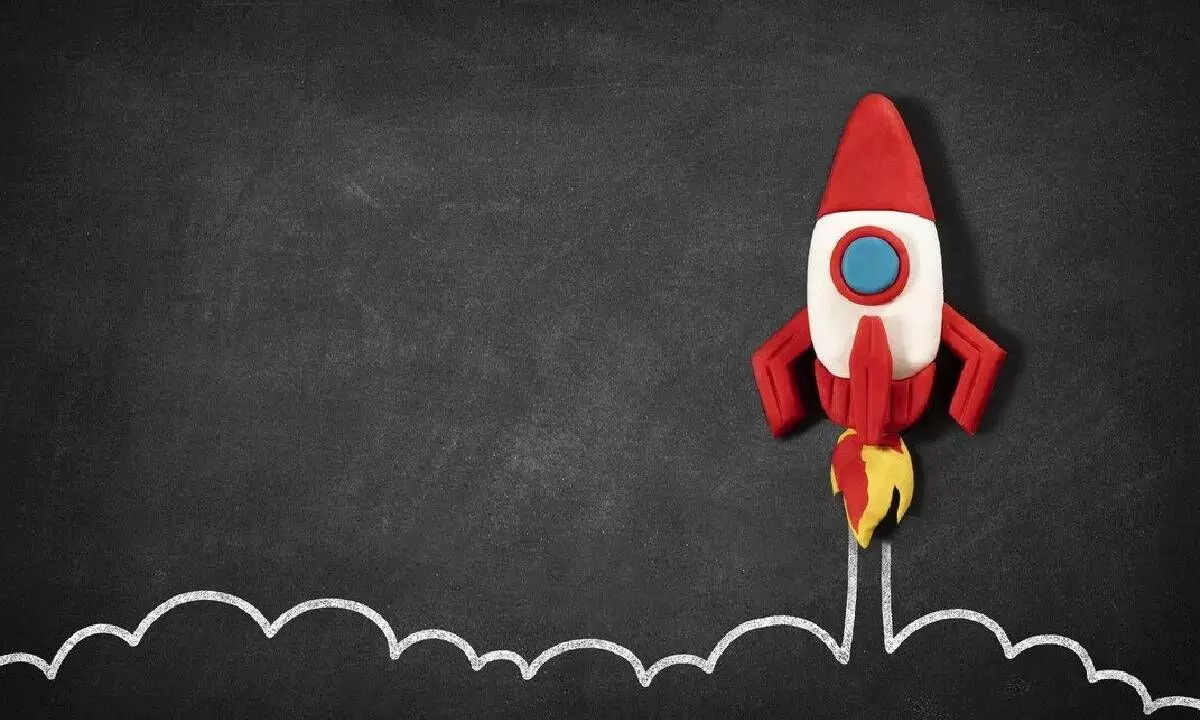 Bengaluru Funding in startups shows some early signs of activity as about five startups got funded in the last one week. Sources pointed out that though it couldn't be equated as signals of recovery, such funding would help in building the confidence back in the startup ecosystem.
"When world economy is worsening, it is no way a sign of revival. But it shows that we may be nearing an end to funding winter. Various global and domestic funds are sitting on piles of cash. So, they have to deploy at some point or the other," said a fund manager at a mid-sized PE fund here.
Enterprise software firm DynamoFL, direct-to-consumer (D2C) brand Aretto, traveltech startup Teleport and fintech startups Plus and BizPay have secured early-stage funding, companies said on Thursday.
DynamoFL, a startup that allows enterprises to train their artificial intelligence (AI) models without collecting user data, has raised $15.1 million in a fresh funding round led by Nexus Venture Partners and Canapi Ventures.
Aretto has secured $550,000 (Rs4.56 cr) in a seed funding round from a clutch of angel investors including cricketer Hardik Pandya; Abhineet Singh (VegNonVeg), Shyam Raichura (Aan Group), Raunak Munot (Ex-Bombay Shaving Company), Vinayak Shrivastav (Videoverse), and Kunal Sumaya (Julius Bear) along with investment banking firm Veromint Advisors.
Similarly, Teleport has raised $500,000 (Rs4.15 cr) in a pre-seed funding round from a host of investors including Appreciate Capital, Superb Capital, 888vc, and Faad network, along with angel investors like Kunal Shah (Cred) and Vidit Aatrey (Meesho) among others.
Jewellery savings app, Plus raised $350,000 (Rs2.9 cr) in a seed funding round from EvolveX, WeFounderCircle, Venture Catalyst, Jito Angel Network and angel investors such as Vineet Saxena (Card91) and Sunil Singhvi (South Handlooms), among others.
Expense management platform BizPayraised an undisclosed amount in a seed funding round from Inflection Point Ventures.
Indian startups are facing severe funding winter, prompting them to cut costs. More than 20,000 employees have lost their jobs so far owing to such cost optimisation moves. Funding to Indian startups plunged about 77 percent in the first seven months of 2023 compared to the same period last year.
In total, startups raised $4.4 billion in private equity and venture capital (PE/VC) funding in the January-July period, down from $19.3 billion a year ago. Number of funding deals plunged to 344 in this period against 821 in the first seven months 2022. Meanwhile, many fund houses are sitting on the sidelines despite raising huge rounds of funds for investment in India.
Matrix Partners has raised $550 million for investing in Indian market. Similarly, Infosys' founder NR Narayana Murthy's Catamaran Ventures is planning to invest around $1 billion in startups.