Begin typing your search...
eHealth a boon for medtech startups
Digitalisation in healthcare likely to throw open $16 bn opportunity by 2025; IT companies will also benefit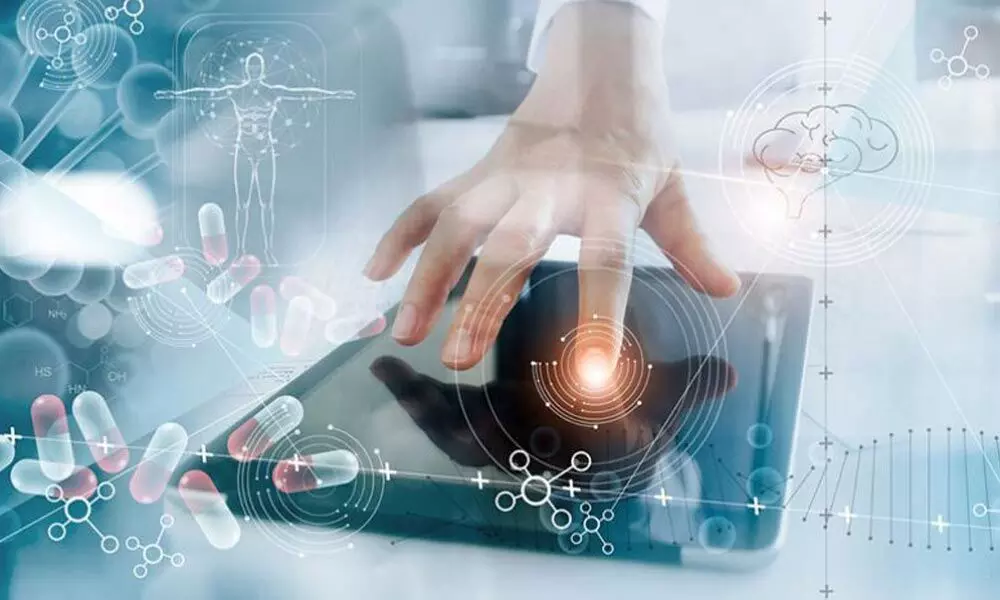 - Bullish growth outlook in next 5 yrs
- India to see 3-4 unicorns in near future
- Medtech startups, IT cos and engineering services providers upbeat
- Infy, TCS, Wipro, HCL Tech and others reporting healthy growth numbers in the life sciences and pharma verticals
- SME healthcare technology firms are also benefitting from the rising spend
Bengaluru: Rapid digitalization of healthcare services in India amid the pandemic is likely to throw open huge business opportunities for medtech startups, IT companies, and engineering services providers in the next three to five years. According to experts, the country could see three-four unicorns in this space on the back of rising spend of healthcare services.
"India is considered as a laggard as for digitalization of health services is concerned. However, things have rapidly changed in last one year with patients, doctors and hospitals adopting e-health platforms for teleconsultation, work flow management and other healthcare needs. In the next 3-5 five years,opportunities are huge as the country spends more on health. We can possibly see three-four unicorns in the coming years," said Pareekh Jain, Founder of Pareekh Consulting, who advises enterprises on technology outsourcing.
According to market research firm- ResearchAndMarkets.com, Indian eHealth' sector is likely to throw open $16 billion opportunity by 2025. Medtech startups like Medlife, 1mg, Pharmeasy, NetMeds, Practo, DocsApp, Medplus and Healthians are some of the leading eHealth players that are going to benefit the most from this digitalisation drive. No wonder, big corporate houses like Tata Group has entered the race with acquisition of 1mg. Reliance Industries acquired Netmeds last year to cash in this emerging opportunity.
Apart from medtech startups, IT firms with specialised healthtech solutions along with engineering services firms will also get more business opportunity from this drive.
Big firms like Infosys, Tata Consultancy Services, Wipro, HCL Technologies and many more have already been reporting healthy growth numbers in the life sciences and pharmaceutical vertical for the last four quarters. Not only tier-I companies, but also small and medium healthcare technology firms are also benefitting from the rising spend.
"The ongoing pandemic has shown the rising importance of digital interfaces in the healthcare sector. The change in consumer behaviour in India is here to stay and is expected to accelerate as technology makes greater inroads in the coming years. The government's drive for digitalization through the National Digital Health Mission (NDHM) is a move in the right direction," said Sanjeev Dahiwadkar, CEO&MD of Pune-based healthcare IT firm, Cognota Healthcare. He also said that the company has seen a multi-fold rise in its user base during the last one year.
Also, engineering services companies like L&T Technology Services, Cyient, Tata Elxsi, Persistent Systems are getting more business from healthcare devices space as most equipment are increasingly embedded with software solutions.
As almost all stakeholders operating in the healthcare space including primarily suppliers, healthcare providers, consumers and medical insurers adopt digital means, Indian government is likely to spend more technology under the National Digital Health Mission.
"Apps like CoWin have also shown the power of digital interfaces during the pandemic period. Therefore, central government is expected to spend more on projects like digitalisation of health record, telehealth platforms in coming years. Therefore, large outsourcing contracts from the government agencies are very much likely," said Jain.