Begin typing your search...
Anvayaa doubles office space in Hyd
Elderly care platform has also launched 'Nischint' - a corporate benefit plan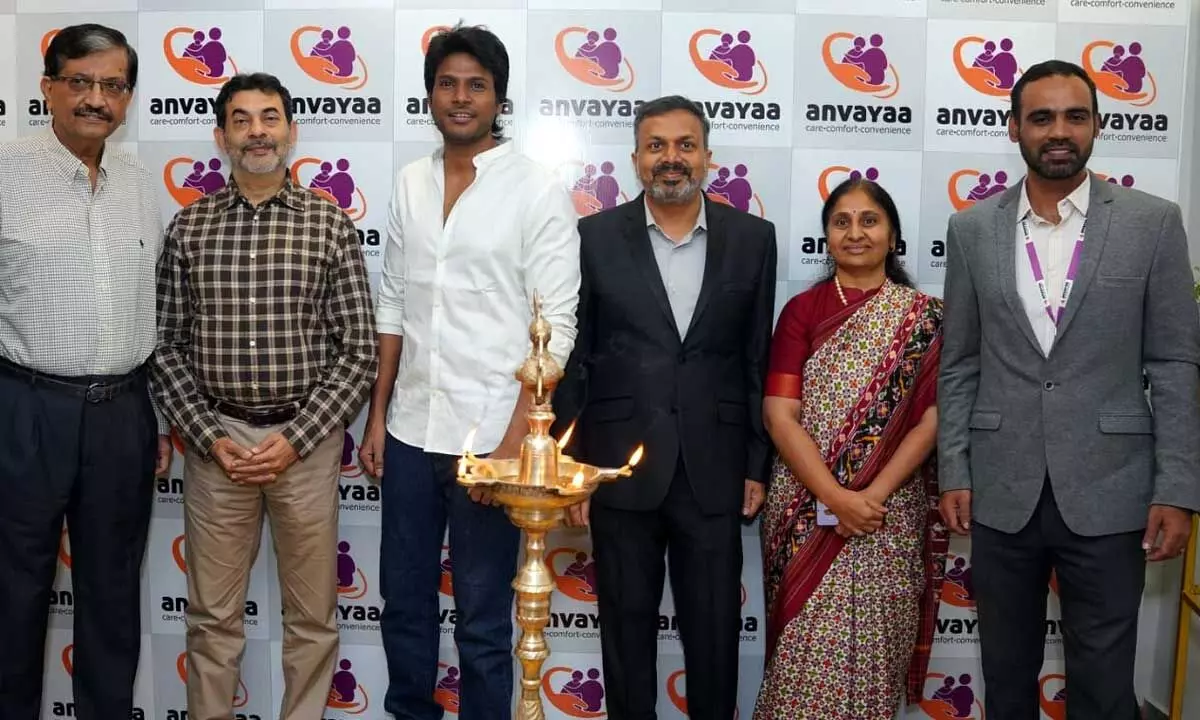 Hyderabad: Anvayaa Kin Care Private Limited, a city-based IoT and AI-based personalised elderly care platform, on Wednesday said it has doubled its office space in Hyderabad to accommodate new employees. The expansion has been carried out in the same building wherein the workspace is increased to 8,000 sft. Besides, Anvayaa expanding its service offering, announced the launch of 'Nischint' - a corporate benefit plan.
The company said it has increased its footprint from six cities in 2020-2021 to over 25 locations, at present. Currently, the platform serves more than 10,000 families across all metros and major cities in India. Their aim, Anvayaa said is to become a major player in the elder care market in the next three years.
The expansion is in line with, new jobs added in the care coordinator support team and care
companionship managers, besides strengthening the technology and innovation centre. "We have ambitious plans for expansion. We aim to serve over one lakh families by 2025. To achieve this objective, we are looking to expand our manpower from 200 full-time employees to 1,000. Moreover, we will also be growing our partner network. This office expansion will help with the next growth phase," said Prashanth Reddy, founder and Managing Director, Anvayaa Kin Care.