Begin typing your search...
YSRCP bets on welfare agenda to retain power in 2024
AP CM releases Rs 1090 crore under YSR Rythu Bharosa-PM Kisan Scheme and Rs 76.99 crore towards Input subsidy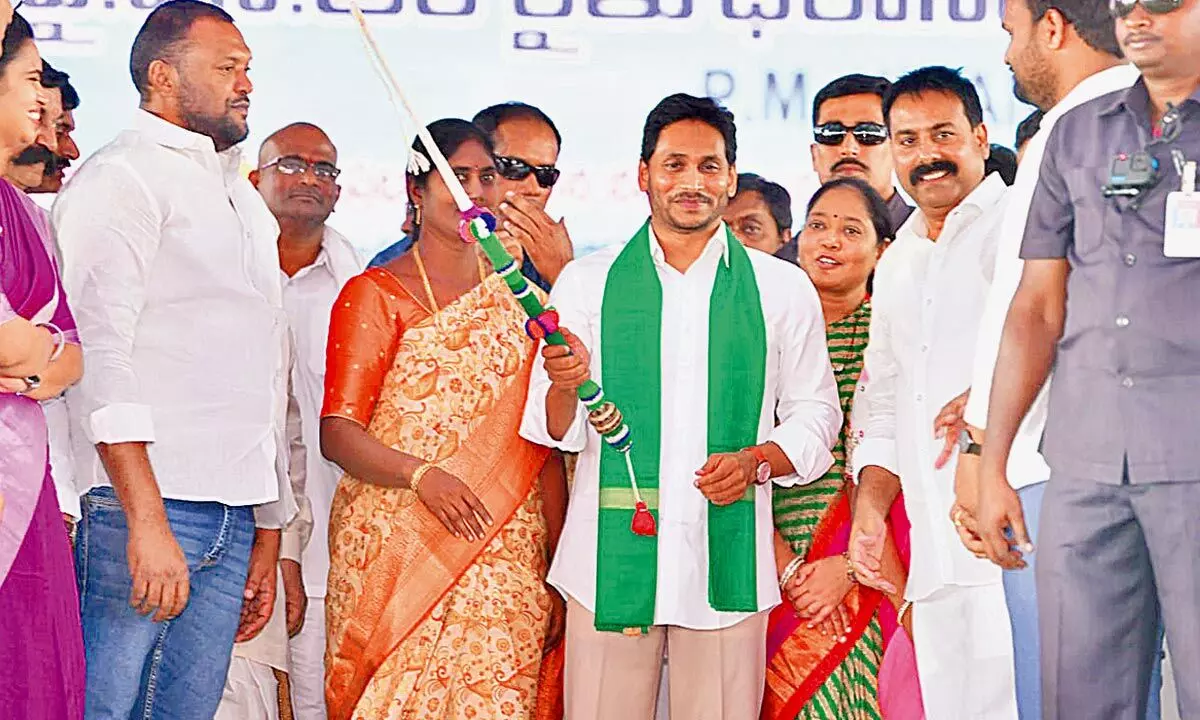 Tenali: Chief Minister Y S Jagan Mohan Reddy on Tuesday said the welfare agenda pursued by the YSRCP Government will see it coming out successful with a thumping majority again in 2024 elections.
He said the Opposition parties are scared of becoming irrelevant because of the growing popularity of the government. He was speaking at a public meeting after releasing the third tranche of Rs1090.76 crore under the YSR Rythu Bharosa-PM Kisan Scheme benefiting 51.12 lakh farmers and Rs 76.99 crore towards Input subsidy for the benefit of 91,237 agriculture and horticulture farmers who suffered crop loss due to natural calamities in December last. Reiterating that the people are the backbone of the YSRCP, he said the government has implemented 98.5 per cent of its election promises and asserted it will bring victory to the party in all 175 seats. He asked people not to be carried away by the misleading and false propaganda unleashed by TDP and Jana Sena which are not even confident of contesting all the seats.
Under the Rythu Bharosa-PM Kisan Scheme and Input subsidy, the government has so far spent Rs 27,062.09 crore and Rs 1911.78 crore respectively, he said, adding that a whopping Rs 1,45,750 crore was spent on various welfare schemes after YSRCP came to power. With a generous heart, the government did good things for the welfare of people unlike the TDP rule that cheated every section of the society, he said.