Begin typing your search...
Vizag to become seat of AP administration from Dasara
It is not yet clear whether Jagan is just relocating the Chief Minister's Office (CMO) to Visakhapatnam or establishing a full-fledged capital there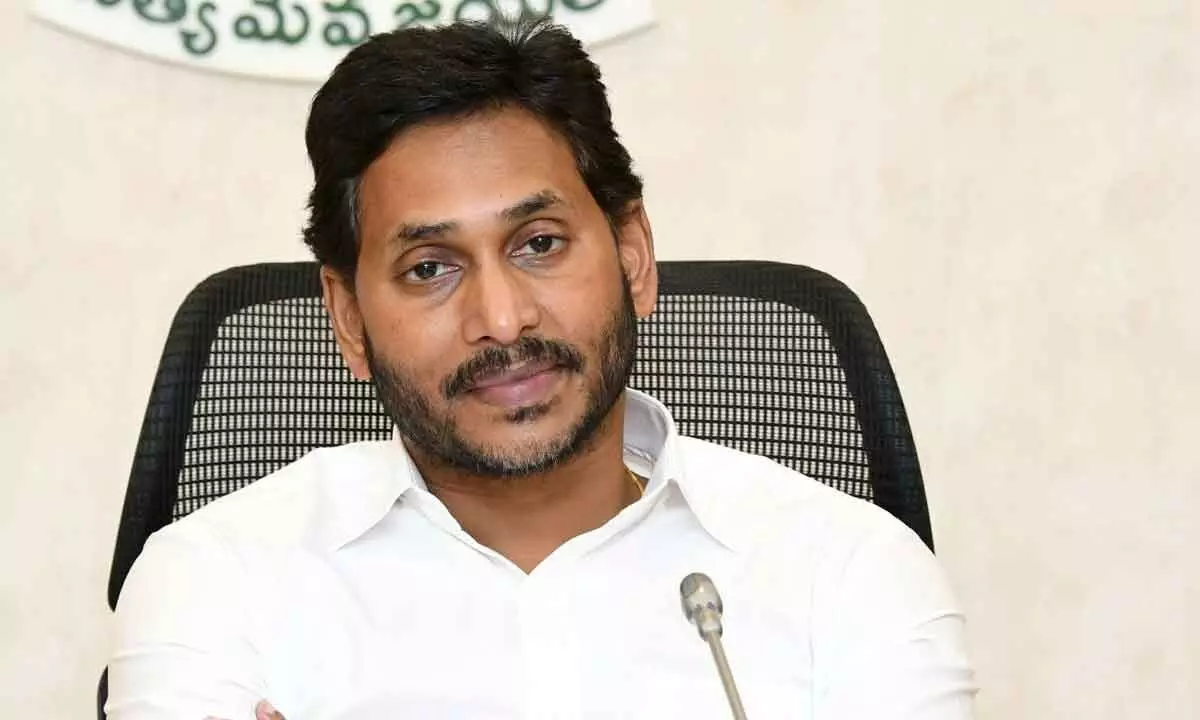 capital shift
♦ A committee will be set up to finalize which office to be relocated to in Vizag
♦ The redeveloped AP Tourism Resorts at Rushikonda likely to be the new CMO
♦ The AP govt is also considering advancing the State elections
Visakhapatnam: Andhra Pradesh Chief Minister YS Jagan Mohan Reddy is understood to have told his Ministerial colleagues on Wednesday that he will administer the State from Visakhapatnam, the proposed executive capital, from Dasara.
After a Cabinet meeting held under his chairmanship at Amaravati, he reportedly said that administration will be made from Visakhapatnam, the largest industrial and cosmopolitan city of AP, from Vijayadasami. Electronic media including those known for close proximity to the establishment as well as those opposed to the YSR Congress Party and some independent TV channels immediately flashed the news quoting highly-placed sources that Jagan told his Cabinet colleagues that Visakhapatnam will become the seat of administration from Dasara festival.
Though the decision is not new, now and then Chief Minister himself has been announcing since the Diplomats' conference held in New Delhi early this year in connection with Global Investors' Summit (GIS) that he would relocate his house to Visakhapatnam 'very shortly.' Subsequently, at the GIS and foundation-laying ceremony of Bhogapuram International Airport he also made the same announcement.
The Cabinet meeting on Wednesday was held to discuss the bills and other issues to be discussed in the Assembly session beginning on September 21 in the backdrop of the sensational arrest of Leader of Opposition and TDP national president N Chandrababu Naidu.
There was no immediate clarity whether the Chief Minister meant relocating the Chief Minister's Office or establishing a full-fledged capital in Visakhapatnam. Reports attributing Reddy also said that a committee will be set up to finalise which office to be relocated to in Visakhapatnam. There has been buzz doing the rounds that the redeveloped AP Tourism Resorts at Rushikonda, with panoramic sea view, on which Rs 200 crore was spent, will be the CMO. Sources told Bizz Buzz that buildings for key offices have already been identified.
The government in view of security threat in Rushikonda area has proposed to set up a regular police station there and has already upgraded the Commissioner of Police post to the rank of Additional Director General of Police.
In all probability, the Millennium Tower-B and a few vacant IT buildings and those IT companies, which have a lot of vacant space to be given on rent, will be used for housing various offices. In view of the case pending before the Supreme Court, on the trifurcation of capital, which is likely to come up for hearing during the year-end, there is scepticism in various circles that a full-fledged executive capital may not be possible in the near future. With elections few months away, the government also has its compulsion to start something towards making Visakhapatnam the executive capital by opening a camp office of the Chief Minister. The Cabinet is also understood to have discussed on the probability of advancing the elections. The sources said the Chief Minister emphatically told his colleagues to be prepared to face elections anytime saying "everything depends on Centre's decision."
YSRCP leaders including Deputy Chief Minister Budi Mutyala Raju, Botcha Satyanarayana, Gudivada Amarnath, and party city president Kola Guruvulu have been telling from rooftop since past two months that Dasara will usher in good luck to North Coastal Andhra.