Begin typing your search...
KCR will focus on Telangana model, not Oppn unity: KTR
Says the country does not need unity on the basis of blind hatred against one party or man, but on a positive model of governance as that of Telangana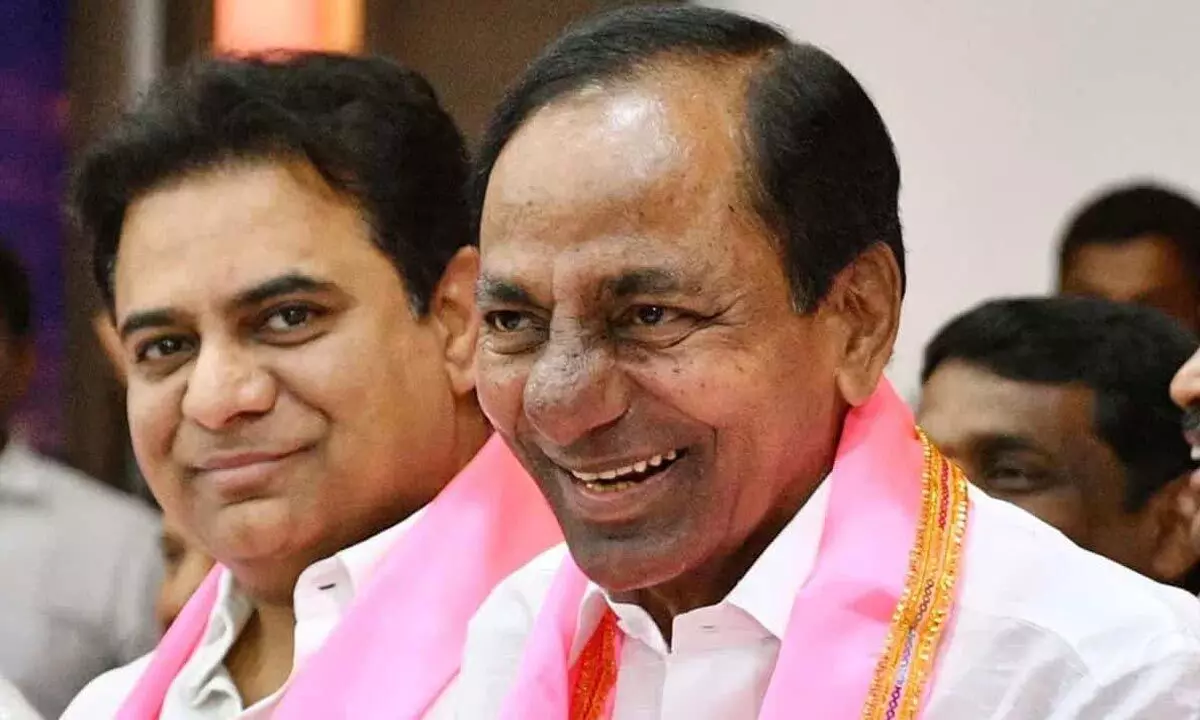 Hyderabad: Telangana Chief Minister and BRS supremo K Chandrasekhar Rao has given up his efforts to unite opposition parties against the ruling BJP at the Centre and instead is focusing on presenting the 'Telangana development model' to the country, party working president and Telangana IT Minister KT Rama Rao said on Thursday.
Rama Rao's comments came amid various efforts by his father KCR to spread the wings of his party BRS at the national level. Talking to reporters, KTR indirectly referred to the BJP and Prime Minister Narendra Modi and said the country does not need opposition unity on the basis of blind hatred against one party or one man, but on a positive model of governance.
"What we are saying is after trying everything, after attempting everything, we have come to the conclusion that a new national party is needed, because there is a huge vacuum in this country. The principal has opposition failed miserably," he said.
KCR had earlier met several leaders including some of the chief ministers of other States such as M K Stalin (Tamil Nadu), Nitish Kumar (Bihar) and Arvind Kejriwal (Delhi) in a bid to unite non-BJP non-Congress parties, alleging that both the national parties failed to develop the country.
KCR has addressed three or four public meetings in Maharashtra since the announcement of his party's national foray (then TRS) and several leaders from the neighbouring State have joined the BRS since then. On the Karnataka Assembly poll results, he said it was not a Congress victory but the rejection of the incumbent government.
Exuding confidence that BRS will form the government in the next Assembly polls, KTR said his father would certainly become the chief minister for the third time and the party will win 90-100 seats in the 119-member House. He narrated the achievements of the BRS government in the past nine years and said that the KCR regime had proved that it did better than what the previous government accomplished. The BRS leader also said the Modi Government could not achieve anything by implementing demonetisation in 2016.
What we are saying is after trying everything, after attempting everything, we have come to the conclusion that a new national party is needed, because there is a huge vacuum in this country. The principal has opposition failed miserably
- KT Rama Rao, Telangana IT Minister