Begin typing your search...
India's strategic shift to the US is a hedge against China
While India works with multiple partners on different agendas, its tilt towards the US is clearly visible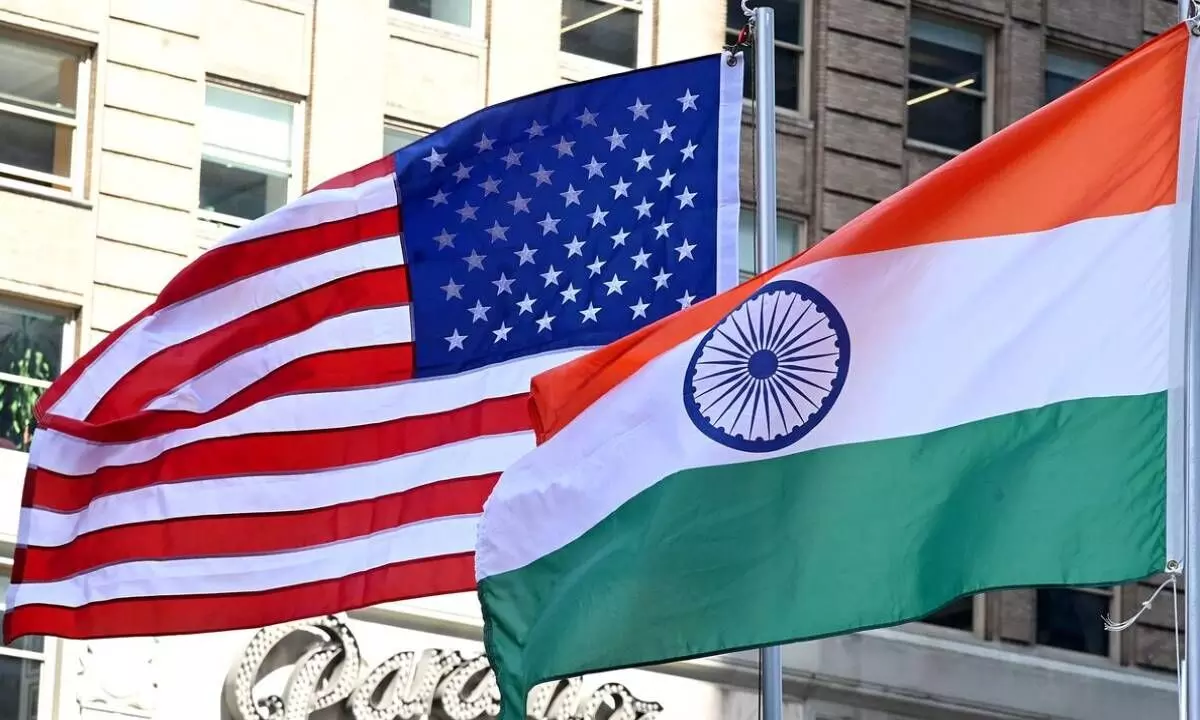 India and the United States have been on the diplomacy dance floor many times - just that they did not dance long enough to create a lasting relationship. A key reason behind it was; New Delhi misread the larger landscape of the US foreign policy from the 1960s to the collapse of Afghanistan in 2021, where Pakistan was a key piece in the American global strategy.
This time, is India adequately assessing the future challenges on its path amidst the rapidly evolving global geopolitics? New Delhi is titling towards the US for its security requirements- which has ensured access to state-of-art defence equipment and cutting-edge technology - is this an adaptation to the changing times?
While International relations involve studying foreign policy, international conflict, trade and economics, development, etc., diplomacy, a subset of international relations, is typically focused more on how nations conduct their affairs to safeguard their interests.
Indo-US relationships have expanded with time but have yet to gain the pace and achieve the depth America hoped for. Key reasons holding back a deeper engagement is India's independent foreign policy doctrine, often at cross-purpose to US international policy and heavy dependence on Russian weapons and military equipment for decades.
A US military veteran, Alex named Changed, who closely follows Indo-US relations and has witnessed first-hand the failure of Russian war machines across Ukraine, feels New Delhi should make a clear break from Russia for its military requirements. He clarifies India needs an integrated military warfare solution that uses state-of-art technology both on and off the battlefields spread over large areas to support its two-front war theory, and such a solution only US can provide.
The historic visit of Prime Minister Narendra Modi to the US will lead to a quantum leap in the defence cooperation between the two democracies. The Modi-Biden summit will see the twin pacts on the joint manufacture of GE-F414 fighter jet engines and the sale of armed MQ-9B Predator drones, both a first for a non-military ally of the US. The drone deal is valued at $3.5 billion, and under it, India will acquire 31 drones to enhance the long-range ISR (intelligence, surveillance and reconnaissance) capabilities of the Indian military.
These acquisitions will hugely boost the ability to carry out strike missions both in the Indian Ocean Region (IOR) by the Navy as well as its land borders with China and Pakistan by the Airforce and Army.
The technology transfer deal will ensure DRDO labs have access to the know-how of critical technologies, thereby boosting its capability for building similar products in India. The ongoing diplomatic efforts are fundamentally designed to remove obstacles in trading high-tech- defence equipment and investment in each other's countries, thereby leading to a more serious alliance.
Biden administration is working to deepen its relationship with countries, including India, crucial to countering China. To achieve this strategic goal, the US appears willing to overlook the friction points that can help pull New Delhi away from Russia's sphere of influence.
On India's part - it is doing what best suits its long-term and short-term interests- as highlighted by the foreign minister while speaking at the fourth Ramnath Goenka Memorial Lecture on Indian foreign policy. He said, "Today's world is characterized by complex interdependence (where countries compete on geostrategic issues and cooperate on geo-economic issues). Therefore, Indian foreign policy requires strategic hedging." While India is working with multiple partners on different agendas, the tilt towards the US is clearly visible. India's strategic tilt towards America is a deliberate move to adapt to the changing world order, gain access to advanced technologies, enhance defence capabilities, and counterbalance regional security concerns, particularly in light of China's expanding influence.
(The author is Founder of My Startup TV)