Begin typing your search...
Digital platform for renewable energy launched in Hyderabad
It will bring sellers and buyers together to connect, engage, and generate leads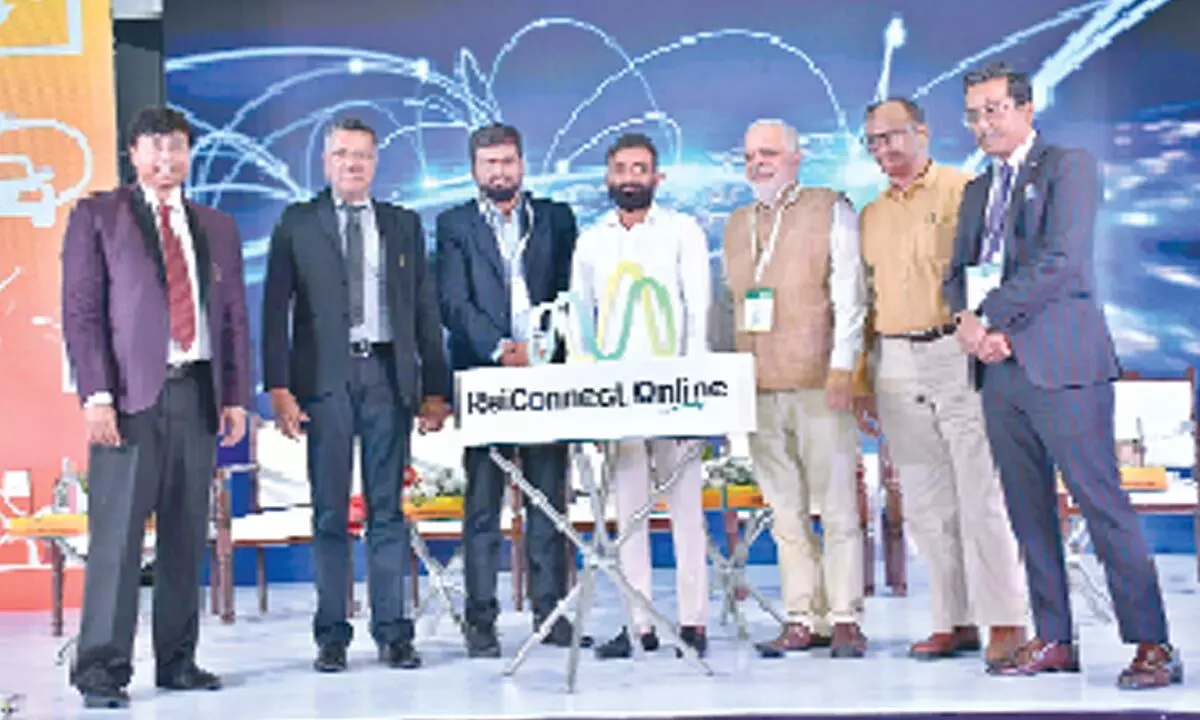 Hyderabad: The 7th edition of RenewX, a two-day trade expo on renewable energy industry commenced on Friday at the Hitex Exhibition Center in Hyderabad. During the event, a B2B engagement platform and marketplace, ReiConnect.Online was launched by industry experts.
The expo was inaugurated by Y Sathish Reddy, Chairman, Telangana State Renewable Energy Development Corporation Limited; Ajay Mishra, Director General, Renewable Energy Society of India and former Spl Chief Secretary, Govt of Telangana; Bhagyathej Reddy, Director Power and Utilities of PwC; Sunil Sharma, Spl Chief Secretary of Energy Department, Govt of Telangana.
ReiConnect.Online, a tech-enabled digital platform was launched to serve green energy professionals. Functioning as a hub for the renewable energy industry, the marketplace will bring sellers and buyers together on one centralised platform. They will get an opportunity to connect, engage, and generate leads.
Yogesh Mudras, Managing Director, Informa Markets in India; N Janaiah, Vice Chairman and Managing Director, TSREDCO Ltd, Hyderabad and Rajneesh Khattar, Senior Group Director, Energy - Informa Markets India were present besides dignitaries and industry experts from the South Indian renewable energy sector.
"The expo for this year has put together a range of thought-provoking topics that require attention and discussion. These topics include the significance of innovation and technology, the future of electric vehicles, the potential of AgriPV, Bioenergy, energy storage, and green hydrogen in transforming India's energy landscape. With this comprehensive selection, we anticipate another successful edition of RenewX," said Yogesh Mudras, Managing Director, Informa Markets India.
The participants included RE manufacturers, EPC companies, supplier and distributors from different categories, along with Ministry officials, regulatory bodies, municipalities, utilities and project developers and planners, investors, fund managers, bankers, project developers, and R&D officials.