Chiranjeevi denies Rajya Sabha nomination by YSRCP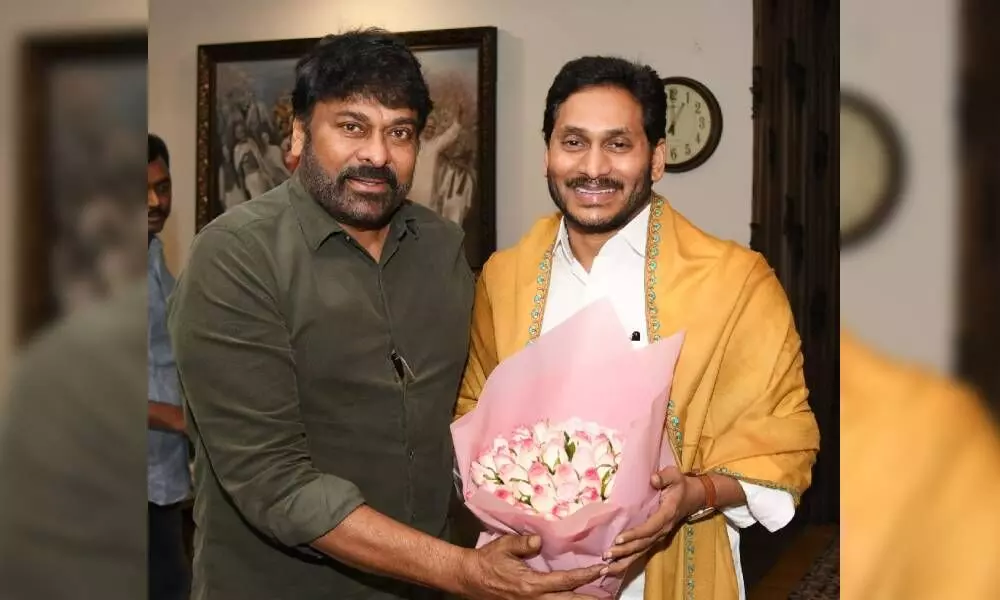 Visakhapatnam Popular actor and former Union Minister megastar K. Chiranjeevi on Friday dismissed as figment of imagination speculation that he is offered Rajya Sabha nomination by YSR Congress Party.

The megastar had a luncheon meeting at Tadepalli near Vijayawada with Andhra Pradesh Chief Minister and YSRCP founder Y.S. Jagan Mohan Reddy on Thursday. Chiranjeevi said he called on Jagan to discuss on problems faced by the film industry mainly over move for online movie ticketing with price regulation by the government.
He denied reports in a section of the media that there was an offer to him to become Rajya Sabha MP from YSRCP quota. Four seats from Andhra Pradesh will fall vacant shortly.
Chiranjeevi said there is no truth in speculation by a section of the media. "I am keeping aloof from politics. I have no interest in becoming an MP."
The film star who founded Praja Rajyam Party in 2009 with a call for social change had subsequently merged the party with the Congress. He was nominated to Rajya Sabha by the UPA-2 Government led by Manmohan Singh and made Minister of State for Tourism with independent charge in 2012. He has been maintaining distance from active politics after severe setbacks received by the party in 2014 general elections.