Begin typing your search...
Bharat's tech can help achieve 'Human-centric globalisation'
Bharat champions "Human-centric globalisation" and is ready to share "Technological Transformation and digital Public Infrastructure" for the Global Good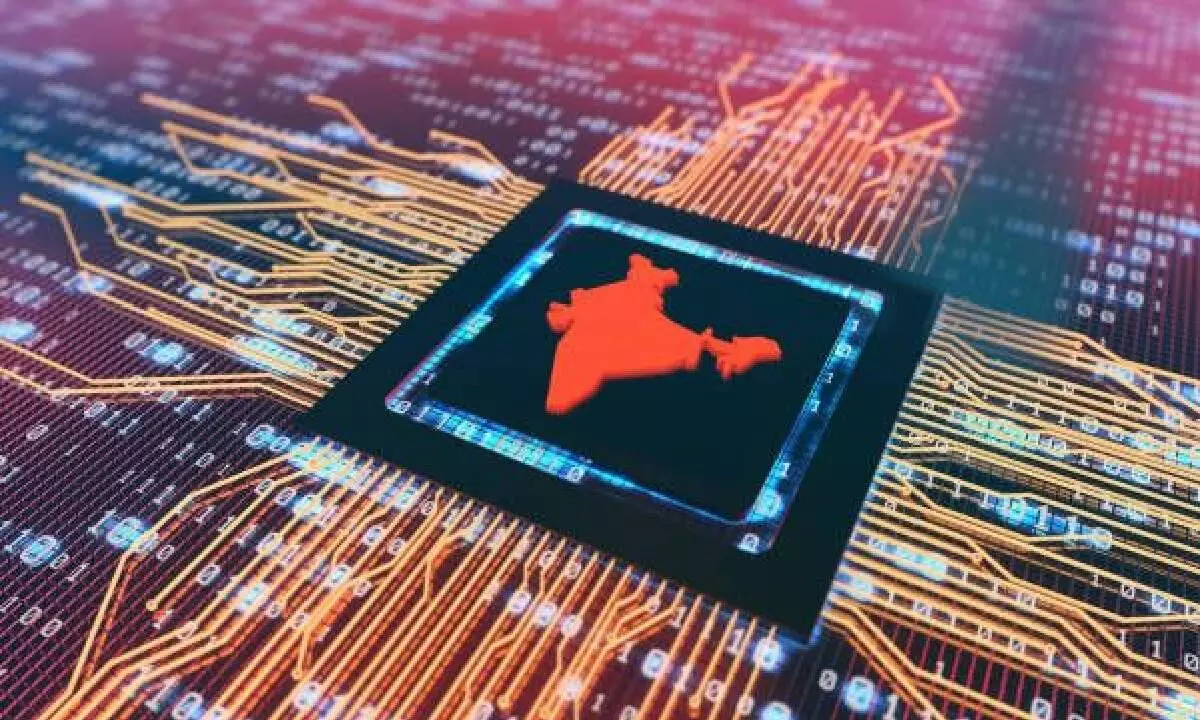 The road has been paved for Bharat to be a superpower in developing, adopting- at the grassroots, and sharing "Technological Transformation & Digital Public Infrastructure" with the world - in the true spirit of Visvasudhaiva Kutumbakam and the G20 presidency is the perfect forum to convey the message to the world.
At the G20 India summit, the world leaders and their representatives will deep-dive into the six agenda priorities, and their dialogue shall range from climate, growth, SDGs, multilateral institutions, women-led development and technology. However, technology will be the backbone that shall interweave across the agenda. India is uniquely positioned given its emerging status as a leading technology developer, adopter, and someone ready to share with the world.
Priority Agenda Point: "Technological Transformation (TT) & Digital Public Infrastructure (DPI)"
Let us examine Technological Transformation and digital Public Infrastructure (DPI) to understand how Bharat has benefited from twin adoption and what it means to the world.
Technological Transformation has ushered in profound disruptive change in Indian society due to the adoption and integration of advanced technologies. It involved utilising cutting-edge tools, systems, and innovations to improve efficiency, productivity, competitiveness, and the overall quality of life. Bharat has gained significantly through the digitalisation of business and society, of which digital transaction is one such disruption. Tech transformation has profoundly impacted Indian society, influencing how people live, work, transact and access services.
Digital Public Infrastructure (DPI) initiatives are the government's foundational digital assets and services to facilitate and support various aspects of modern society and the economy. Aadhaar, the unique biometric identification system, plays a crucial role in promoting digital governance and enhancing the delivery of government services to citizens. The unique ID has helped achieve efficiency by eliminating duplicate or fake beneficiaries, reducing fraud and ensuring that benefits reach the intended recipients directly into their bank account, also known as direct benefit transfers (DBT).
Thus, by adopting Technological Transformation (TT) and Digital Public Infrastructure (DPI), governments across the globe, especially from the developing and poor nations of the Global South, can benefit immensely as the twin initiatives promote financial inclusion, enhance efficiency, transparency, and accessibility in both the public and private sectors, contributing to economic growth and improved quality of life.
How did Bharat get ahead of the Developed world?
Over the past decade, the government has introduced numerous initiatives, including but not limited to Startup India, Digital India, Skill India, Aatmanirbhar Bharat Abhiyan, Smart Cities Mission, Make in India, and Jan Dhan Yojna. These programs have been underpinned by a strong emphasis on leveraging technology to enhance their effectiveness, and the results of these efforts are now evident for all to witness.
Today, Bharat has quietly surged ahead of leading economies, surpassing even the US and EU in technology adoption at the grassroots level. Thus expanding its reputation from being a mere tech developer to leading tech consumer. Developing and adopting digital payment technology is at the forefront of Bharat's global image transformation.
Mental pole valut
Indians have made a significant mental or psychological effort - literally doing 'Mental Pole Valut' to overcome societal challenges by aggressively adopting technology in their daily routines. Be it the Urban street vendors, or rural population, young or old, all have embraced technology to their advantage. The outcome; In 2022, India performed 89.2 million transactions, which is 46 per cent of all real-time payments made worldwide, according to MyGovIndia, the citizen engagement platform of the Central Government. India has over 400 million WhatsApp users as it is the most "popular personal and business communication" medium. There are over 450 million monthly active Indian users on YouTube and 1.2 billion mobile phone subscriptions, and this tech adoption journey has just started.
Amidst the ongoing technology adoption frenzy and once-in-a-century global crisis due to COVID-19, Bharat did not forget its responsibilities towards the world. India has not only offered technologies but has also pushed for "human-centric globalisation" that aims to leave no one behind.
As part of the G20 presidency, Bharat organised over "200 meetings across 60 Indian cities, hosting nearly 100,000 delegates from 125 countries." It is a fact that "no presidency has ever encompassed such a vast and diverse geographical expanse, wrote Prime Minister Narendra Modi in his opinion piece published in the Economic Times. "India's G20 presidency has played the role of a catalyst" to weave a tapestry of a global alliance that shall drive technology adoption worldwide, focusing on the 125 Global South and African countries.
(The author is Founder of My Startup TV)