Begin typing your search...
AP launches toll free 1902 to receive grievances
The programme, Jaganannnaku Chebudham, aims to proactively reach out to citizens, gather their grievances in a focused manner and address them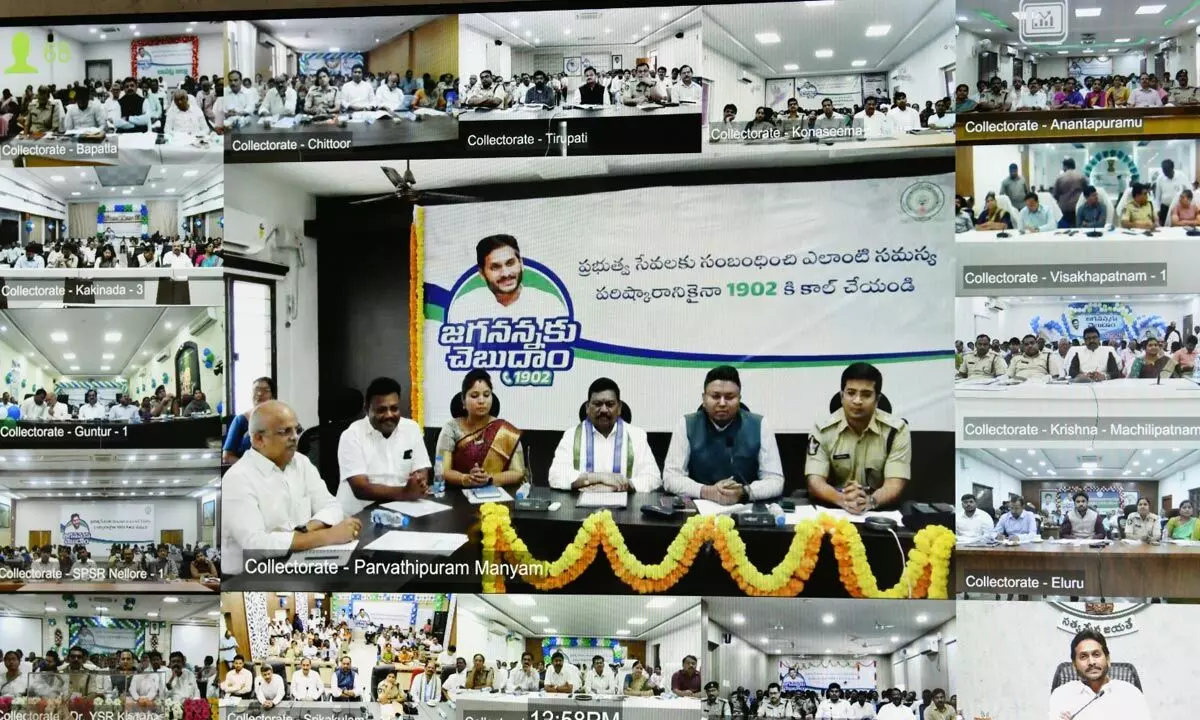 Vijayawada: In a first of its kind in ensuring better citizen engagement, Andhra Pradesh Government on Tuesday launched toll free number 1902 under 'Jaganannnaku Chebudham' -- a public grievances redressal programme structured on a mission mode.
Those interested are advised to lodge their complaints on various government departments at the village/ward secretariats from 3 to 5 pm during working days. The programme is considered an improvisation of Spandana-another grievance redressal mechanism.
After registering the grievance on the toll free number, the caller will get an acknowledgement through a text message. The link mentioned in the message will give access to know the status of the problem. Under the new programme, project monitoring units (PMUs) have been set up from mandal to CMO level to keep track of complaints, suggestions and feedback. The callers will also receive a message of Chief Minister Y S Jagan Mohan Reddy.
Formally launching the initiative at his camp office at Tadepalli, the Chief Minister said "I am not here to rule, but to serve the people. Starting with me, every government official from top to bottom will be at your service through Jaganannaku Chebudham," he said. Over one lakh government officials from district down till village/ward secretariats across the State are connected via video conferencing during the launch.
The universal grievance redressal helpline 1902 allows citizens to directly call and raise their individual problems with the Chief Minister's Office. It aims to proactively reach out to citizens, gather their grievances in a focused manner and address them, a senior official said.
Reiterating the government's commitment to the public, Reddy said "the government is moving towards finding a solution to every problem that a citizen can have. This grievance redressal helpline under the 'Jaganannaku Chebudham' will resolve individual grievances relating to any government service or schemes in the most effective manner, he said."Calling 1902 brings the grievance directly to my attention and I consider your problem as mine," he said adding "climbing the ladder brings with it great responsibility. In addition to lodging grievances, citizens can also make inquiries about government services and welfare schemes from the comfort of their own homes."
With the support of PMUs, the government aims to address all citizen grievances raised on the helpline to be promptly taken up by the concerned authorities with the utmost care and attention. The citizens are also given a follow-up feedback call after their grievance has been resolved. If a citizen feels that his issue needs to be revisited, the government will reopen the case and entrust it to a senior officer to ensure that every concern is addressed in the best possible manner.