Begin typing your search...
AP CM inaugurates `224 cr lift irrigation Pump House in Kurnool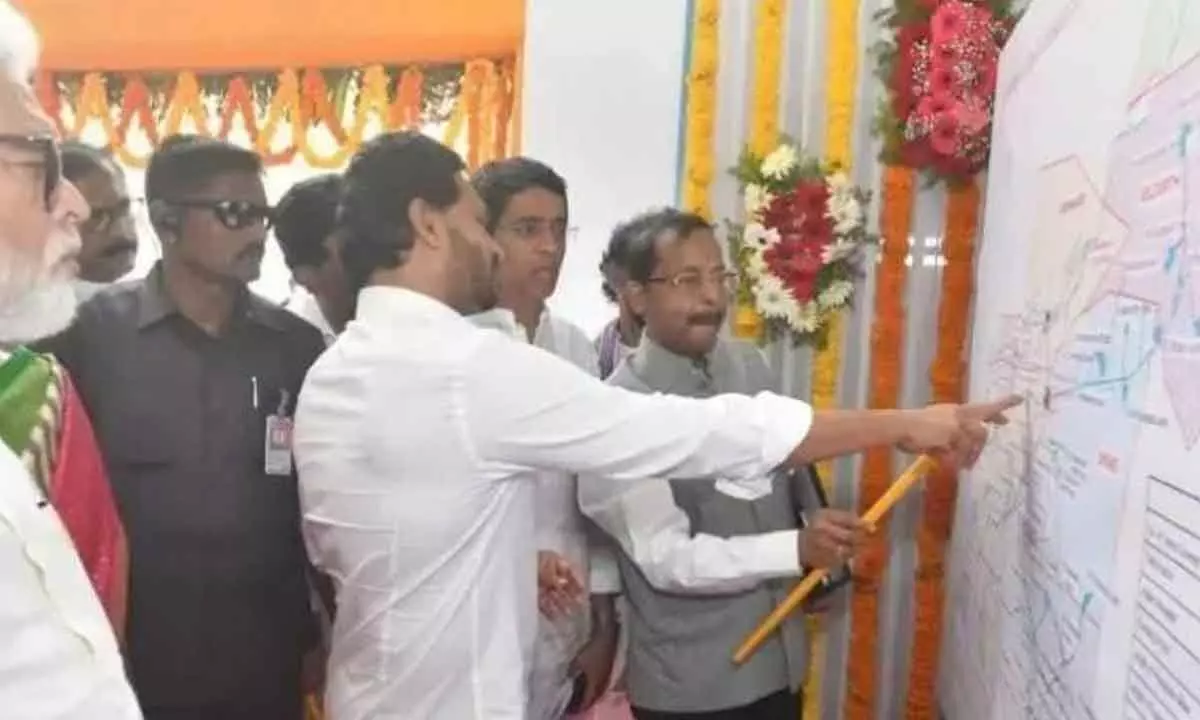 Andhra Pradesh Chief Minister YS Jagan Mohan Reddy on Tuesday inaugurated the Rs 224.31-crore Lakkasagaram Lift Irrigation Pump House to supply water to 77 irrigation tanks to help cultivate 10,394 acres in Dhone, Aluru, Pathikonda and Panyam constituencies in Kurnool district.

The project allows supply of drinking and irrigation water from the main canal of Handri-Niva Sujala Sravanthi (HNSS) project - a long pending demand in the region. Water was released from Alanmkonda pump station in Krishnagiri mandal.
Addressing a huge public meeting here after switching on motors and unveiling the plaque at Lakkasagaram, the Chief Minister, who was on a two-day tour of the district, said that the project was totally neglected by the TDP regime which laid foundation stones for the sake of votes and subsequently abandoned by TDP president N Chandraabu Naidu.
Describing his government as farmer-friendly, he said that the government had promised the constituency to transform as model one, he said he is fulfilling up this promise given during his padayatra.
Reddy said the government was aware of the value of water and Rayalaseema people's difficulties and hence, the project was expedited in the last four years.
"While Chandrabu Naidu tried to hoodwink people with empty promises during his term, the YSRCP Government only displayed sincerity and completed it on war-footing," he said, adding that the newly launched canal will take 1.24 TMCs of water to the dry and parched lands.
He said it was only during the last four years that the height of the irrigation projects like Gajuladinne and Sanjeevaiah Sagar project that would supply irrigation water to 24, 372 acres went up to 5 TMC from the 4.5 TMC capacity.
TDP never thought of this, he said, adding that Naidu only pursued the policy of plunder, stash and loiter when he ruled the State. While the former Chief Minister Naidu allotted only Rs 13 crore on Handri-Niva during his term, his father late YS Rajasekhara Reddy had allotted Rs 6,000 crore for it and brought it to the final stage from which he took it forward and completed it, he declared.