Begin typing your search...
With no heavyweights in fray, Mamata on her way to an easy by-election win
Under normal circumstances, one particular by-election for state legislative Assembly in a particular state does not hog so much of limelight. But this one is an exception.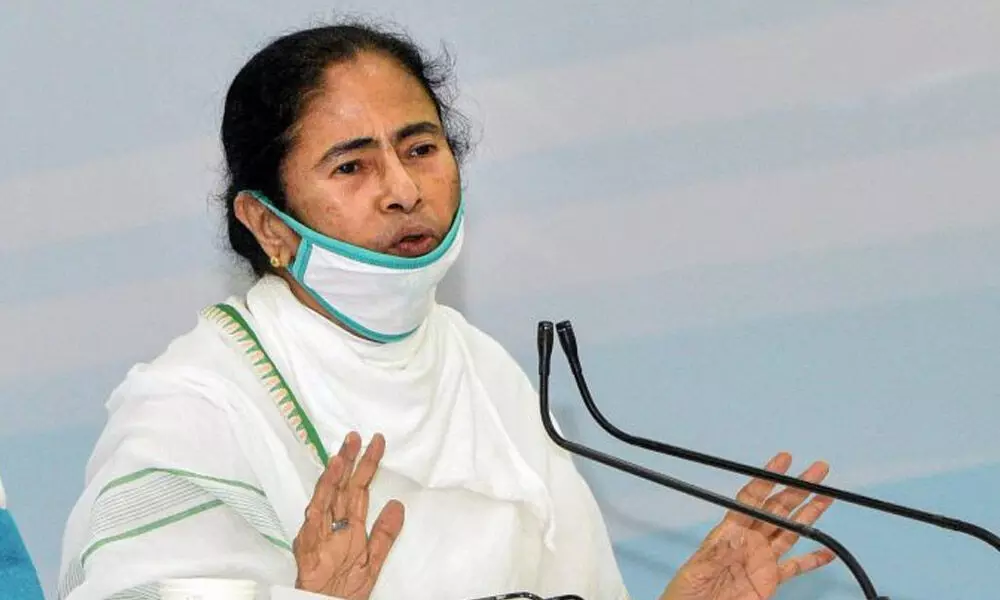 Under normal circumstances, one particular by-election for state legislative Assembly in a particular state does not hog so much of limelight. But this one is an exception. And that's not without a reason. It's like a lifeline for an incumbent Chief Minister, who had been defeated in the general election some four months ago and has only two months to get elected to the state legislative assembly.
Little wonder therefore that all eyes are on Bhowanipore by-election in Kolkata slated for September 30, where third-time Bengal CM Mamata Banerjee is contesting. Mamata had earlier lost to her one-time Man, now Bengal BJP's Poster Boy - Suvendu Adhikari in the high profile 'Battle of Nandigram' in April polls. Adhikari is now the Opposition leader in the state.
Significantly, bypolls to as many as seven seats are due in the state and thanks to the current healthcare situation and partial lockdown norms or restrictions, there were a great degree of uncertainties over conducting these elections. TMC leadership had been mounting pressures on the Election Commission (EC) to get the polls done, because otherwise, Mamata Banerjee's constitutionally permissible tenure of six months to continue as the Chief Minister would have ended. Technically she could have possibly resigned and start a fresh six-month tenure, but that would not have sent a good signal to the electorate. EC's decision to conduct only one by-election that is for Bhowanipore constituency, putting on hold other by-polls, has also raised many eyebrows and more so when the Saffron Brigade had been going whole hog to stop Mamata Banerjee continue in power.
But now that the by-election to Bhowanipore constituency is happening, the least a BJP supporter had expected was a strong candidate to take on Banerjee on her home turf. Ironically, the BJP leadership failed miserably in obliging these party supporters. For the record, BJP's candidate against Mamata Banerjee - Priyanka Tibrewal, a lawyer by profession, is not from the locality (not even from South Kolkata), and her electoral credentials include two successive losses - first at Kolkata Municipal Corporation polls and then at the recently concluded assembly polls against Swarna Kamal Saha of TMC by a margin of over 58,000 votes. BJP is possibly trying to bank in on the fairly large non-Bengali voters in the Bhowanipore constituency by fielding Tibrewal. But mind you that TMC's Sobhandeb Chattopadhyay won by over 28,000 votes from Bhowanipore in the April polls and subsequently voluntarily resigned to let his party supremo contest from the seat. Also that time there was a Congress candidate (Kolkata city is traditionally known to be a Congress bastion), but this time round Congress is not fielding any candidate. Therefore, a majority of the Congress' vote bank is likely to come the TMC way.
One has to also consider who had accompanied Tibrewal, when she had gone to file her nomination- Suvendu Adhikari, Dinesh Trivedi, Arjun Singh, Rudranil Ghosh - all former TMC men. Original Saffron men were conspicuously missing from the scene. In sharp contrast, the entire TMC camp has already jumped onto Bhowanipore to let their supremo taste a spectacular electoral success. Not just arithmetically, but otherwise also, it's advantage Mamata.