Begin typing your search...
Why Bengal SSC scam is a wake-up call for Mamata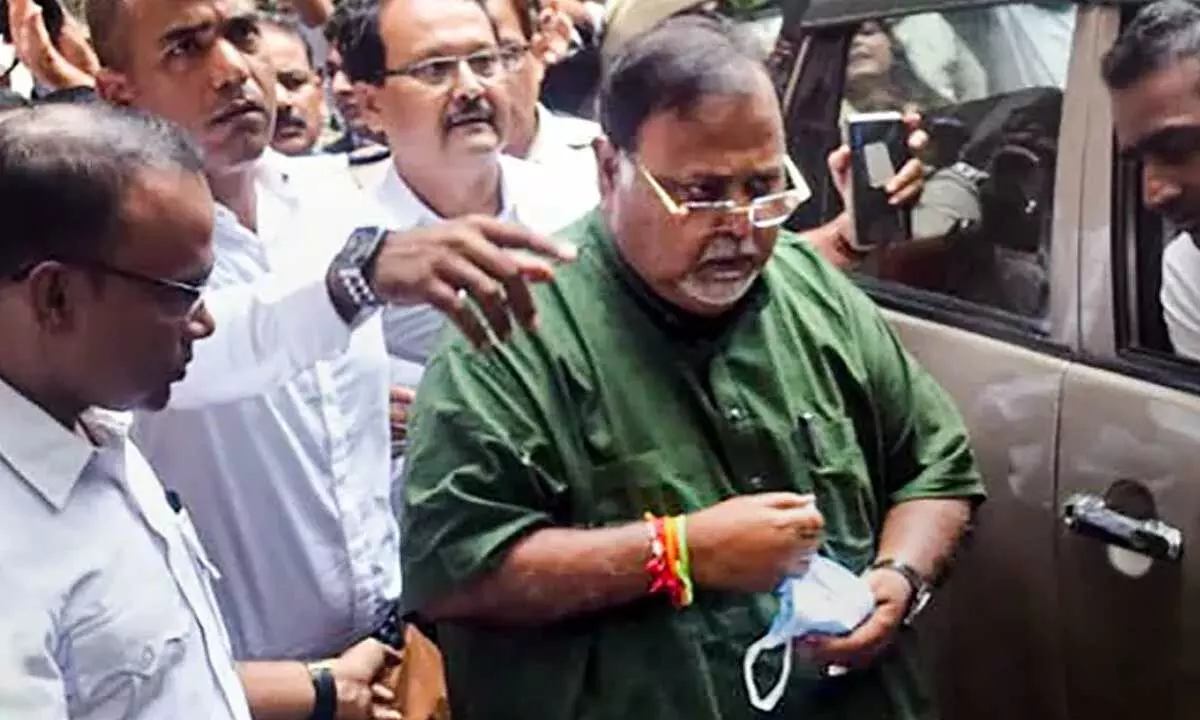 Even when the rest of the country was in deep sleep, Bengal was awake almost 24x7 for the last few days-albeit for wrong reasons. All eyes were glued on to mobile, laptop and television screens, following blow by blow accounts of the counting process of pink and green currencies, unearthed from different apartments of a friend of Bengal cabinet's number two man, who is also the Secretary General of the State's ruling party-Trinamul Congress. At the end of the counting, the currencies were nicely choreographed to look like ED (Enforcement Directorate). People who do not have cash can be classified in three broad categories- one who can't even dream of having more, one who has the aspirations, and one who is jealous and always prays for the collapse of the other's financial empire. All of them were possibly together in the nocturnal journey to be part of this rare cinematic experience, which some may like to bill as 'media or social media trial.'
But the significance of the incident goes much beyond the cinematic experience or feast to eyes-for some. Because the principal character-Partha Chattopadhyay- is one of the key functionaries of the State's ruling party and one of the senior most members in the State cabinet. And the whole probe was in connection with alleged financial and other irregularities in School Service Commission's (SSC) recruitment process, which, in turn, concerns the future of thousands of hapless, qualified, well-educated youth. As it is said- 'seeing is believing and believing is not understanding', most of the people who saw this cash counting process on screens, would tend to believe it, without understanding that more questions than one still remain unanswered.
Quite like the central agencies, the State also has its intelligence wings of different kinds and natures. The Special Branch is supposed to keep a logbook of where such high profile ministers and political functionaries are going, who are they meeting, what are they doing etc. If not these security personnel, Man Fridays who normally surround their political bosses, should keep these information by all means.
The agitation by the aspiring teachers has crossed 500 days and the court-instigated probe has also been on for quite sometime now. So even if one assumes, for the sake of arguments, that the State agencies were working at the behest and under instruction of the State government, weren't they to issue alerts about where things were heading? There are many who think that sins cannot be cleaned up altogether, but Chattopadhyay and his conduits at least could have done better not to allow central agency officials to land up at their homes only to get hold of hard cash and other incriminating documents like lollipops. The Chief Minister and the party supremo should have risen to the occasion to clear the air and not to allow her political opponents and detractors (BJP, CPIM, Congress-all) to latch on to the opportunity and try to regain lost ground.
When today or tomorrow, Chattopadhyay's political and ministerial wings will be clipped, it may be too late, too little, but Chattopadhyay will possibly be reminded of the story of Valmiki in latter's earlier avatar (the robber- Dassyu Ratnakar). Ratnakar never used to give two hoots about what people thought about his doings. But when God in disguise made him face his friends and family members and they, in turn, disowned and deserted him for his wrong doings, he realised the truth.