Begin typing your search...
Wanted more and more Bihari entrepreneurs
In the backdrop of extreme dismal state, the likes of Dushyant Sinha and Mohammad Razi are challenging the claims of Biharis do not try their luck in the business world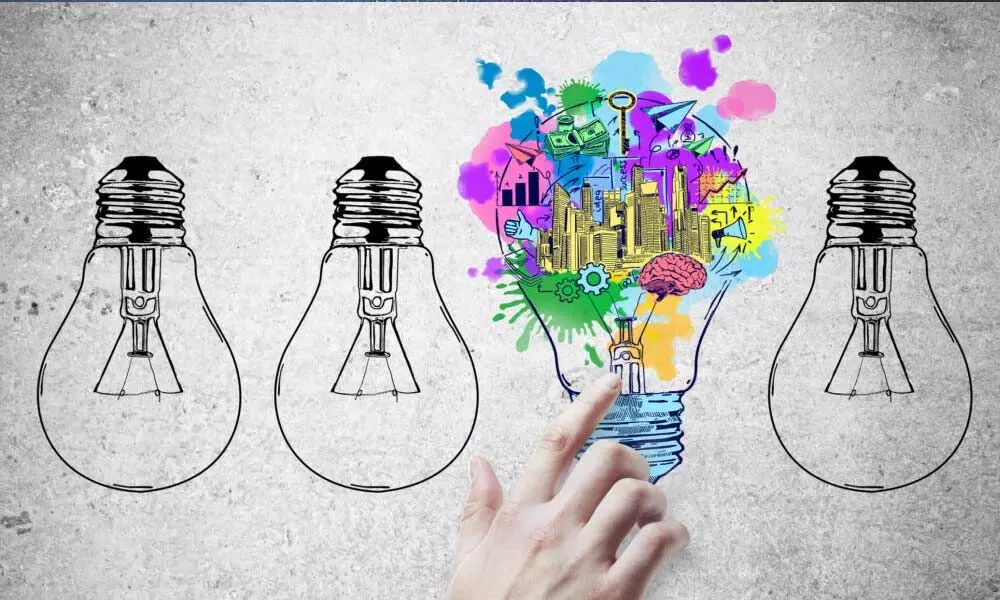 Surprisingly, even after post-economic liberalisation that took place in 1991, the thinking of an average Bihari has not changed. They still like to work for someone
As Bihar and Biharis across the world are celebrating an ancient Hindu festival Chhath along with people from eastern Uttar Pradesh, Jharkhand and the Madhesh region of Nepal, one feels like asking young and energetic Biharis: Why they do not try their luck in the world of business? If they can crack all the competitive examinations and become students of prestigious temple of learning to Sarkari babus and more, what stops them from making inroads into a world that is waiting for them to touch dizzy heights?
Seriously, it is an issue that deserves to be discussed and deliberated upon to find the possible reasons for people of the land of knowledge and wisdom so shy of becoming an entrepreneur? Why more often than not they love to become a government official, teacher, journalist, banker or an engineer? Of course, there is nothing wrong in that. Surprisingly, even after post-economic liberalisation that took place in 1991 the thinking of an average Bihari has not changed. They still like to work for someone rather than people work for them. It is no secret that after economy was freed from the vice-like grip of plethora of bureaucratic hassles, even people from those states and castes have started doing something of their own that were not known for doing a business. However, Biharis have not changed and they are following the old order vigorously.
If you look for big time entrepreneurs/ industrialists/corporate houses from Bihar, it is most likely that you would not find anyone other than Anil Agrawal, founder and chairman of Vedanta Group, country's leading private security agency SIS founder Chairman RK Sinha, Alkem Pharma, Aristo Pharma and few others. Alkem Pharma and Aristo are promoted by Samprada Singh and Mahendra Prasad respectively. The former was seven times Rajya Sabha MP. Indeed, they are big names of their respective fields with huge turnover and massive workforce. They are all ventures started several decades ago. They were the companies of deadly inspector raj era. Those were the days when people used to think several times to start their companies.
It goes with saying that things have changed for better and better after 1991 when India accepted liberalisation in letter and spirit in terms of doing a business. That pave the way for the likes of N Narayan Murthy, Nandan Nilekeni (both Infosys), Sachin and Binny Bansal (both Flipkart), Bhavish Agrawal of Ola Cabs, Deep Kalra of Make My trip and many, many others to realise their dreams into reality. They all started their venture in a very humble way. Bansal duo have since then already sold their Flipkart to Amazon and quietly earned astronomical sums.
It is no secret that Infosys Limited got huge push after 1991. In the first decade of its existence from 1981 to 1991, Infosys grew very slowly. And now, Infosys is the second-largest Indian IT company after Tata Consultancy Services by 2020 revenue figures. Who can deny that the IT major would not have seen this kind of steep growth had India not went on the liberalization path. Lo and behold, the stunning success stories of Zomoto, Infosys, Ola and others have failed to inspire Bihari youths in a big way to change their chosen path. This is rather unfortunate.
Noted social scientist of Bihar Mahanth Rajiv Ranjan Das explains the psyche of an average Bihari - "In order to be successful in business, you have to be bold and ready to take risks. Bihari by nature is averse to taking any risk. Average Bihari is a happy go lucky guy. That's in his grains. He is a contented guy. He is not hungry for more. He feels that if gets a job, especially a government job, then he feels top of the world. With this mindset, do not expect him to be an entrepreneur."
Some also argue and claim that the dreadful Lalu Raj proved to be last nail in the coffin of entrepreneurship of Bihar as hundreds of Bihari entrepreneurs left their state and opened their shops in various parts of the country. Many of them have settled in Gujarat, Delhi and Maharashtra. Some of them are into pharma business. Perhaps Marwaris were the only business community of Bihar since long. They too had migrated to other states in hordes.
In the backdrop of extreme dismal state, the likes of Dushyant Sinha and Mohammad Razi are challenging the claims of Mahanth that Biharis are by nature are not business minded. For Instance, Dushyant Sinha currently runs a big media consultancy firm from Noida. In a span of couple of years, Sinha's company Integrated Centre for Consultancy Pvt Ltd (ICCPL) has grown manifolds. The company has served Puri Constructions, Anantraj Industries, Ansal Housing, Credai, Prateek Group, Gulshan Homz, Ajnara India, Purvanchal Group, Paras Hospitals, Hotel Ashoka (ITDC), Hotel Grand, Goldsouk Group, Mapsko, OMAXE, OYO, Raheja Developers, Gaurs, Mahagun and many other companies. Dushyant Sinha, who traces his roots to both Bihar and Jharkhand, says, "With a management degree in Finance and Marketing from a B-School, I left my job and floated my own company. I encourage my staff to start something of their own."
Saharsa native and Aligarh Muslim University (AMU) alumnus, Mohammad Razi Shakir is running an extremely successful business of setting up exhibitions. Razi had no plan to do any business till he came to Delhi after doing his engineering degree. Like most of other Biharis, he wanted a job. But Delhi had changed his mind and he changed tracks. Both Dushyant and Razi are based in NCR. Arguably, Bihari youngsters may not make a mark in manufacturing sector to start with. It needs a heavy investment. However, there is not much investment needed in service-based business. They can start a set-up from their home too. The service sector business needs to define their service, find customers and start delivering the service. Service sector can change the very thinking of Bihari youngsters. If they have any sparkling idea, they must work on it and shine.
(The author is Delhi-based senior journalist and writer. He is author of Gandhi's Delhi which has brought to the forth many hidden facts about Mahatma Gandhi)