Begin typing your search...
Ukraine crisis could make India a key wheat exporter
Facts first! The Russia-Ukraine region is one of the major exporters for some of the key agricultural products globally.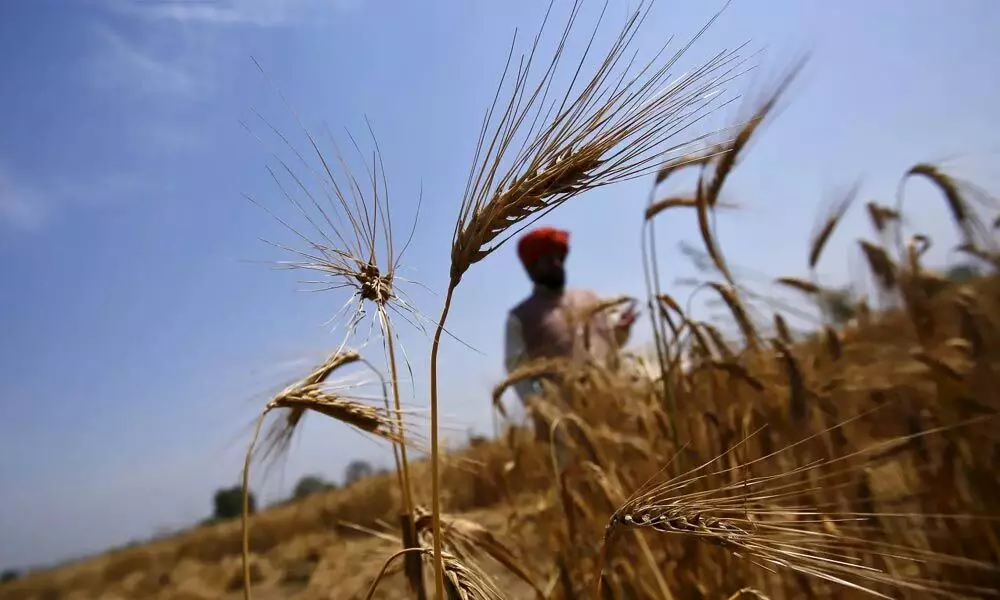 Facts first! The Russia-Ukraine region is one of the major exporters for some of the key agricultural products globally. The region makes up more than 30 per cent of global trade in wheat, 32 per cent for barley, 17 per cent for corn, and more than 50 per cent for sunflower oils, seeds, and meals, according to Reuters. Russia and Ukraine collectively account for nearly 14 per cent of global wheat production and nearly 30 per cent of global wheat exports. Interestingly, India's share in global wheat production is the same (as high as 14 per cent) as the combined share of Russia and Ukraine. However, owing to higher domestic consumption, the country's share in global wheat exports is a mere 3 per cent. As the tension between Russia and Ukraine escalates, it has impacted the supply chain of these products. The European Union has already warned that the impact of the Russia-Ukraine war will be painful for the agri-food sector. The pantry staple products such as pasta, flour, and bread are likely to become more expensive in India.
In fact, the armed conflict between Russia and Ukraine is already disrupting supplies of agricultural commodities, and is likely to have a deep impact on India's farm sector. Both the Black Sea nations are major suppliers of key commodities such as wheat, sunflower oil, and corn. On its part, India is an exporter of wheat and a major importer of edible oils, including sunflower oil.
Therefore, it does not require any rocket science to understand that while the conflict creates opportunity for exports, it is also set to have an adverse impact on the import bill due to higher prices.
Significantly, with wheat exports from Ukraine and Russia badly hit, thanks to the conflict and sanctions, there are bright prospects for Indian produce in export markets. India's wheat production in calendar 2022 is expected to be nearly 2 per cent lower on-year at nearly 108 million tonne (MT) due to decline in acreage as farmers shifted to rapeseed and mustard in the rabi season.
As per the second advance estimates of crop production, Rabi output is estimated to touch record levels for several crops in FY22. With a modest increase in the YoY growth in Rabi output, relative to the Kharif season, Icra expects the GVA of agriculture, forestry and fishing to rise somewhat to 3 per cent in Q4 FY2022 (+2.8 per cent in Q4 FY2021) from 2.6 per cent in Q3 FY2022. Surplus rainfall has pushed the all-India reservoir storage above the year-ago level by 3 per cent as on March 3, 2022, which reduces the sensitivity of volume of the upcoming monsoon rainfall. However, the availability of fertilisers poses a concern. Moreover, as economic activity normalises going ahead, there could be a shift in availability of agricultural labour across different regions, which could affect the area sown in certain states.
Crisil, on its parts, estimates wheat supply for the year at nearly 147 MT including the carry-over stock from 2021. Domestic consumption for the year is estimated at 105 MT. In 2021, India's wheat exports grew over 400 per cent, with sales to countries such as Bangladesh, the UAE and Sri Lanka seeing a sharp rise.
There is no doubt that the Ukraine-Russia conflict will prompt countries such as Egypt, Indonesia, Bangladesh and Turkey to open the door wider for Indian wheat. In fact, Russia and Ukraine together account for about 85 per cent of Egypt's wheat imports. Mind you that Indian wheat is currently in the harvesting stage and therefore India can capitalise on the current void in the export market as the European Union nations will begin harvesting only by July-August.