Begin typing your search...
No support from Centre to handlooms in TS: KTR
Handlooms Minister says Telangana govt gives utmost priority to provide decent income to weavers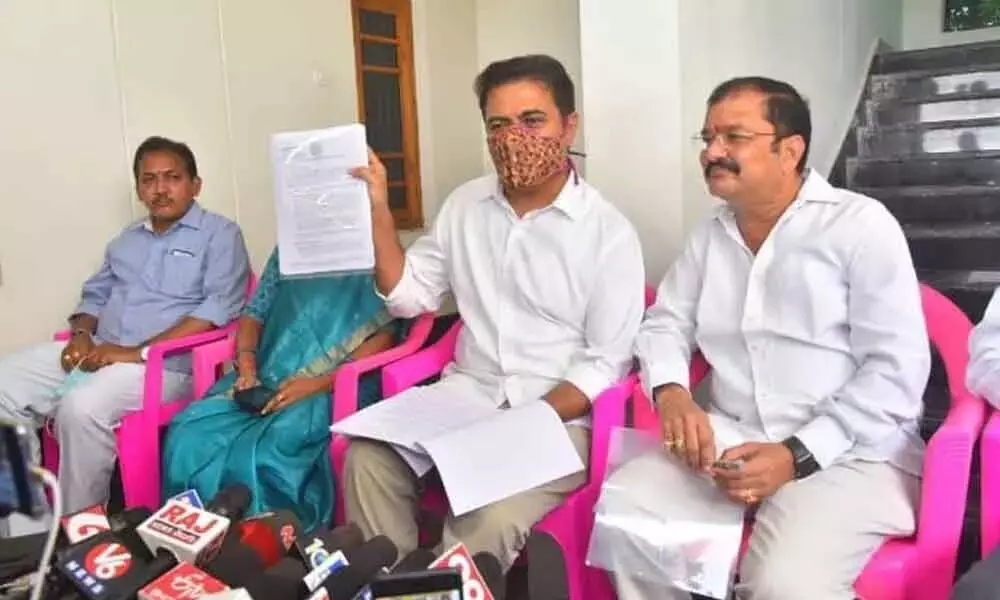 Hyderabad In spite of several appeals from Telangana government, the Centre has not extended any support for the development of handloom sector and welfare of weavers, Minister for Handlooms and Textiles KT Rama Rao said in a media briefing at Sircilla.

He said that the State government gives utmost priority to this sector and it has been conducting various programmes to provide decent income to weavers. Rama Rao said, "After the formation of Telangana, the weavers are leading a better life in the State. Thousands of people have been employed in the State since 2016-17. We are setting up a Worker to Owner scheme with Rs 400 crore."

"We have written many letters to the Central government and personally met the Union ministers seeking their support to the weavers, but in vain. There was no response to our repeated requests," he added.

KTR revealed that the Centre has not responded to the proposal to set up Indian Institute of Handloom Technology in the State. "We have been appealing the Centre to allocate funds to 1,200-acre Mega Textile Park in Warangal and sanction Mega Powerloom Cluster in Sircilla. But, there was no response from Centre till now," he informed.

He further said, "For seven and a half years, the Center has been neglecting the welfare of handloom workers in the State. On behalf of the workers, we will raise their issues in the Parliament. Across the country, only Telangana government is providing 50 per cent subsidy on yarn and chemicals. The State government has given orders worth Rs 1,134 crore to handloom workers to improve their livelihoods."

The minister also blamed the local BJP leaders for involving in unnecessary politics instead of trying to obtaining special incentives to the weavers in the State. He warned of further criticising the BJP-led Central government in the Parliament. In the forthcoming budget, the Center should allocate a budget for weavers.