Begin typing your search...
Multidimensional poverty index shows the mirror and ways as well!
We have made remarkable strides in housing, electricity, sanitation, drinking water, cooking fuel, rural roads, and slum development, but quality, ethical and affordable health and education facilities remain a challenge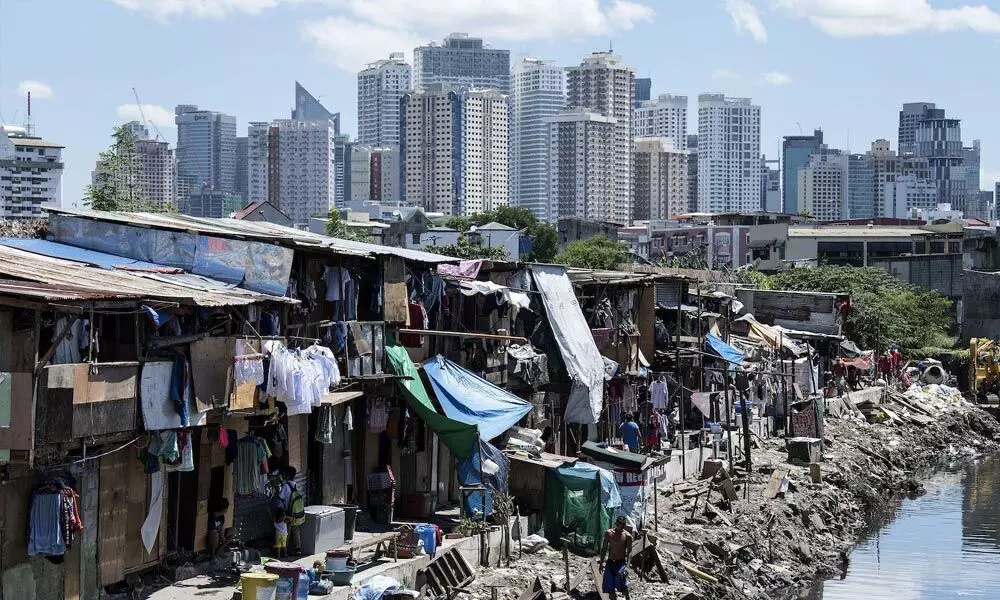 There are multiple takeaways from NITI Aayog's recently released 'National Multidimensional Poverty Index' (MPI) report. India has logged remarkable achievements and advancements in various fields like science, technology, agriculture, engineering, education and medical research in the past 75 years. People's ease of life has also improved. Rural or urban India – the progress is palpable but not in consonance with the pace of time. Inclusivity in development marked by wholesome growth of all across the length and breadth of the country has not yet become a reality despite the fact that we have been working with a whole-government approach for several decades now. NITI Aayog's MPI shows many States like Bihar, Uttar Pradesh, Jharkhand and Madhya Pradesh – struggling in their fight against eradicating poverty in a sustainable manner. Some States like Kerala and Tamil Nadu have shown resilience in keeping abject poverty under check. In totality, we need to admit the fact that poverty remains an area full of concerns, requiring course corrections at multi levels and cooperation of all stakeholders. The fight against poverty has to be won by further strengthening federal governance and bridging the yawning gap between haves and have nots.
What makes the MPI more important is the fact that India's first ever such exercise is based on the reference period of 2015-16 of the National Family Health Survey-4. The report will be updated further upon the release of NFHS-5 (2019-20) data set. The new data can show some improvement but not of a significant proportion. At present, nearly 80 crore people are being helped with free ration under the Pradhan Mantri Garib Kalyan Ann Yojana (PMGKY), which the Union Cabinet recently extended for another four months – December 2021 to March 2022. It will entail an estimated food subsidy of Rs 53,344.52 crore, while the total outgo of food grains in PMGKY-Phase 5 has been pegged at 163 lakh metric tonne (LMT). It is a colossal move of the Central government to provide a kind of cushion to the most vulnerable among us, who were hit so hard due to Covid-19 pandemic induced lockdowns, job loss and their displacement. Unfortunately they are in majority, and herein is the real challenge India is faced with as a nation.
Since the NFHS is quite exhaustive and vetted through a fine-tuned mechanism for quality data assurance, MPI-2021 cannot be dismissed. NFHS provides grassroots level data on fertility, infant and child mortality, practice of family planning, maternal and child health, reproductive health, nutrition, anaemia, utilization and quality of health and family planning services. These are some significant yardsticks to measure developmental headways at the grassroots level. Health and education are two critical fatalities of poverty, and without health and education we cannot achieve sustainable development goals sans which the idea of Atma Nirbhar Bharat cannot be translated into a reality, leading to a happy, healthy and prosperous society. Thus, MPI-2021 shows not only the mirror to our policy makers and other stakeholders but also throws light on the road ahead. A wholesome combination of government policies, priorities, and metrics of measuring progress is required to find solutions for our multidimensional poverty. The Mid-Day Meal (MDM) scheme has proved a blessing in disguise to our pursuits to fight poverty. It should be extended to poor children up to Class XII, which will help us in retaining a good number of poor students in schools till higher classes as the MDM is a huge reason for them to come to schools.
Since poverty is a multidimensional problem in our country with Scheduled Caste, Scheduled Tribe, Other Backward Classes and Minority population being the worst victim of penury, every household among them needs some sustainable source of income, which is possible only when our schools equip them with effective vocational training by the time they complete their Class XII education. Our new National Education Policy-2020 is very particular about imparting vocational training to all students in general, and girls and poor students in particular.
When we have evidence-based details on poverty, our interventions should be focussed along with non-compromising monitoring and auditing mechanisms. We are perhaps one of the most callous lots in the world in terms of transparent auditing of the outcome of welfare measures. In the recent years, there has been a considerable amount of efforts to ensure delivery of benefits of welfare programmes to target groups. JAM trinity –Jan Dhan, Aadhaar, and Mobile – is a case in point which has checked leakages significantly, but we need to know how adequate our interventions in eradicating poverty are.
There is a need to focus on micro and macro dimensions of health, education and living standards simultaneously. We have made remarkable strides in housing, electricity, sanitation, drinking water, cooking fuel, rural roads, and slum development, but quality, ethical and affordable health and education facilities remain a challenge. Fighting poverty in a diverse social set up becomes more challenging as our in-built socio-political, economic, ethnic and other biases and prejudices create several stumbling blocks in the path of the development of weaker sections of society. Seventy five years of Independence is a huge time period to have a multi-sectoral approach in combating disparities and poverty well integrated horizontally and vertically across all levels of governance nationally. There are critical gaps and hiccups for our people in accessing quality facilities.
Our quality health and education facilities in public and private sectors in urban areas are heavily tilted in favour of the rich and powerful. The rest have to be happy with leftovers. We shall be able to end poverty in all its forms only when our comprehensive, expansive and interdependent framework is out and out inclusive. It is easier to say that no one should be left out from the process of development but quite a Herculean task in real life. Let there be uniformity in facilities and enabling measures if we are keen to fight poverty in all its forms effectively!
(The writer is a senior journalist and author. The views are strictly personal)