Begin typing your search...
Kumbh Mela alone not responsible for 2nd Wave outbreak: Experts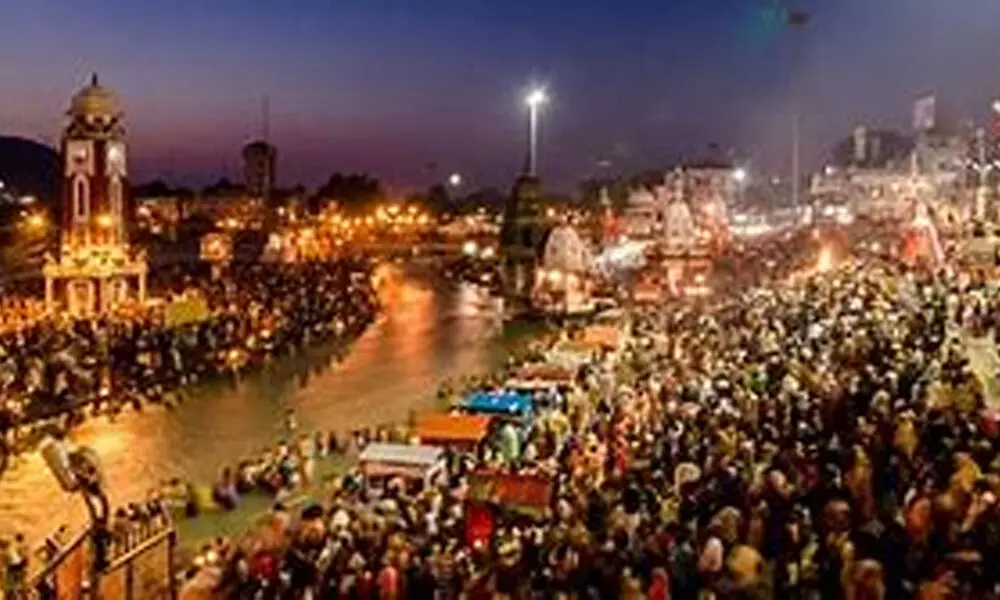 New Delhi The ongoing second wave of Covid-19 infection continues to grapple the nation with health professional blaming both the general population and failure of administration to control the situation. Bizz Buzz spoke with health experts to understand the reason behind the sudden surge in the Covid cases, challenges associated and myths about Covid vaccines. Dr MC Mishra, former director, All India Institute of Medical Sciences (AIIMS, New Delhi), explained that although a second Covid wave was expected, the scale of surge, however, was unprecedented.
"The situation is so overwhelming, that whatever health care infrastructures currently we have, even after capacity building since last one year, is not able to cope with sudden surge of patients. In other developed countries, when they were faced with the same situation, they had to triage and sort out patients with higher scope of salvageability, and only such cases were provided critical care. Patients with minimum chances of recovery were not taken in the ICU. We have not done well to make clear guidelines to each hospital that beyond what age we should see that whether younger person should take the precedence over elder person," Dr. Mishra said.
Dr. Mishra further said that although developing nations underwent similar spike, the demography and population density of India had toughened the situation for Covid warriors. "In comparison to the developed nations, the small fraction (of Covid patients) is also very vast. Even if you stretch the available resources in a disaster situation, it will not commensurate with your leads. So, we have to see how to utilize the resources maximally. But even if we can put 500 beds here and 1000 beds there, where is the human resource to look after these people? All these questions still stand. Judicial use of resources is also something which we have not learnt." The former AIIMS director, however, observed, that the nationwide outbreak of Covid 2nd wave was not solely caused by mass gathering at Kumbh Mela since the issue was already brewing in southern States.
"There was no Kumbh Mela at Maharashtra, Andhra Pradesh, Tamil Nadu or Kerala. So, let's not blame the Kumbh Mela or election rallies alone. When cases came down, we behaved as if Covid was gone. So, somewhere we also lost sight as individual citizens stopped taking any measures of prevention. We somewhere knew that it would come but no one, including media, government, doctors, thought that the 2nd wave would hit us like this," Dr. Mishra said.
Dr. Sushil Mandhaniya, Senior Medical Oncologist, Mandhaniya Cancer Hospital and Research Institute Nagpur said that one of the primary reasons behind vaccinated people contracting Covid is the false sense of security and letting the guard down post immunization.
"Even after getting the vaccine, you have to follow Covid protocols like vaccine, social distancing, handwashing, mask. People stopped following that. Even after taking your first dose, it takes atleast three-four weeks for your antibodies to start coming up. So if incase you had subclinical infection, and after the vaccination this (infection) was already there in someone's body, and post vaccination if you develop the infection, this was falsely attributed to vaccine which is not true,"
Health experts have advised that one needs to focus on the efficacy of vaccines as brands like Covishield provides 70 percent efficacy whereas Covaxin gives 78 percent efficacy which would mean that around 30 percent of the immunized population may still contract the virus. On April 30th, India registered 4,08,323 new Covid-19 cases with 3,464 new deaths.