Begin typing your search...
IT firms should be sensitive in their treatment of freshers
Tables have turned in the technology industry. In a matter of six months, the labour market has now decisively skewed towards IT services companies.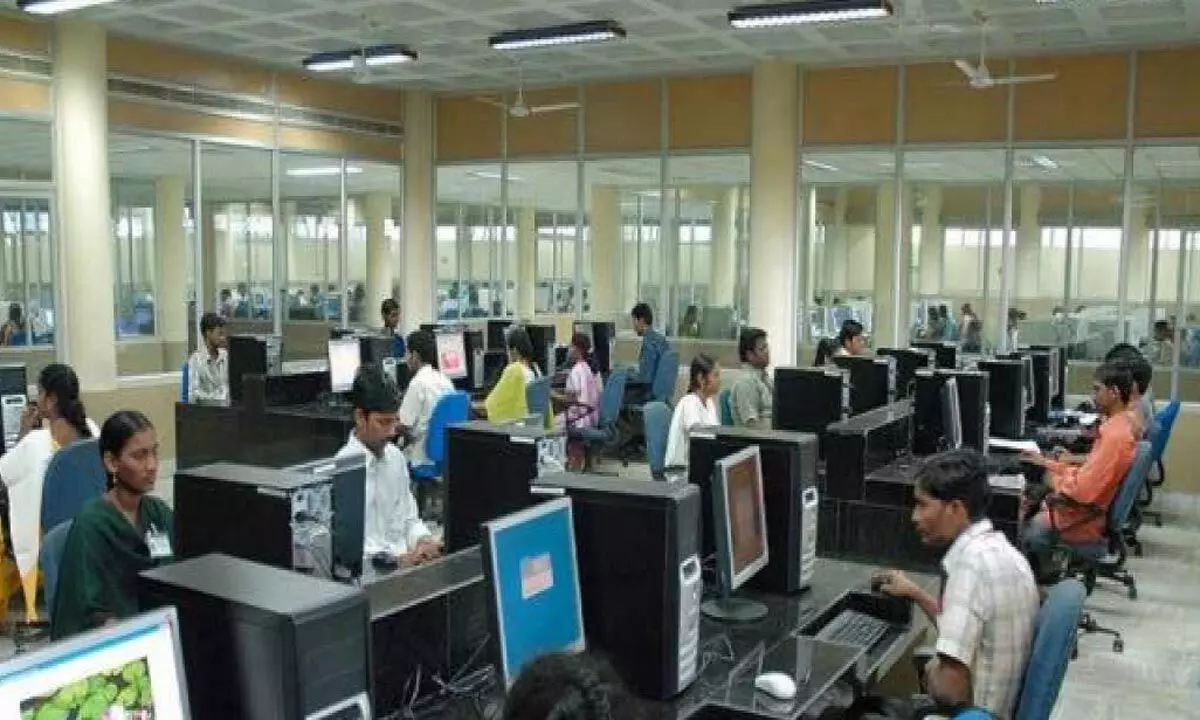 Tables have turned in the technology industry. In a matter of six months, the labour market has now decisively skewed towards IT services companies. And a few instances of entry of fresh engineering graduates have made it amply clear. Reports suggest that Wipro has now modified its offers to some engineering graduates selected from college campuses. The company has given freshers the option of taking up certain roles at Rs 3.5 lakh per year, compared to its initial offer of Rs 6.5 lakh per year. In an email, the Bengaluru-headquartered firm has conveyed this message to its 'Turbo' candidates. Meanwhile, sources in the know said the company is reluctant to give any commitment in terms of joining dates to those candidates who will not take these new offers. Earlier, Wipro fired around 450 freshers after they performed poorly in the internal tests.
It is just not Wipro but even other companies are following a similar pattern. For instance, Infosys fired about 600 fresher employees after they failed to clear their internal assessment tests. It is known fact that many freshers are facing inordinate delay in joining as IT firms are delaying the on-boarding process. So, what used to be a market favouring engineers just six months back, now is skewed towards the IT firms. The logic behind such moves is not difficult to gauge.
After two years of Covid-induced hyper-growth, Indian IT firms are staring at slowdown in revenue growth in FY24. As enterprises cut spend on technology work, domestic IT firms no longer require huge supply of employees to execute project works.
Other two important lead indicators of growth are also showing signs of cooling off. Attrition in the third quarter has gone down in both LTM (last twelve-month) basis and quarterly terms. Similarly, net addition of employees has gone down drastically. During the December quarter, the top four IT firms- Tata Consultancy Services, Wipro, Infosys and HCL Tech— reported a combined net addition of 1,940 employees. This was a 94 per cent drop from the net addition of 28,836 employees in the second quarter. So, both these parameters now reflect that supply side pressure is easing for domestic IT firms. Sadly, the first casualty of this phenomenon seems to be the fresh engineering graduates, who have been given offer letters or are being trained for the final projects. While employee addition or reduction is the prerogative of the firm, such layoffs and revision of salaries indicate the insensitive side of a company. Fresh from colleges, the new engineering graduates dream of joining marquee IT firms. Their parents also build up high hopes when their children get selected by these IT firms. But delay in joining, no clear commitment to on-board freshers and layoffs after joining projects creates mental agony for the graduates and their parents. Therefore, it is expected that IT firms will be judicious in their manpower planning without giving any false hopes to the young minds raring to go. These firms should also be ready for getting a similar treatment from their employees when time turns in their favour.