Begin typing your search...
Despite challenges, India may become semiconductor hub in the long run
Must build supportive ecosystem that is free from red tape and bureaucratic over-reach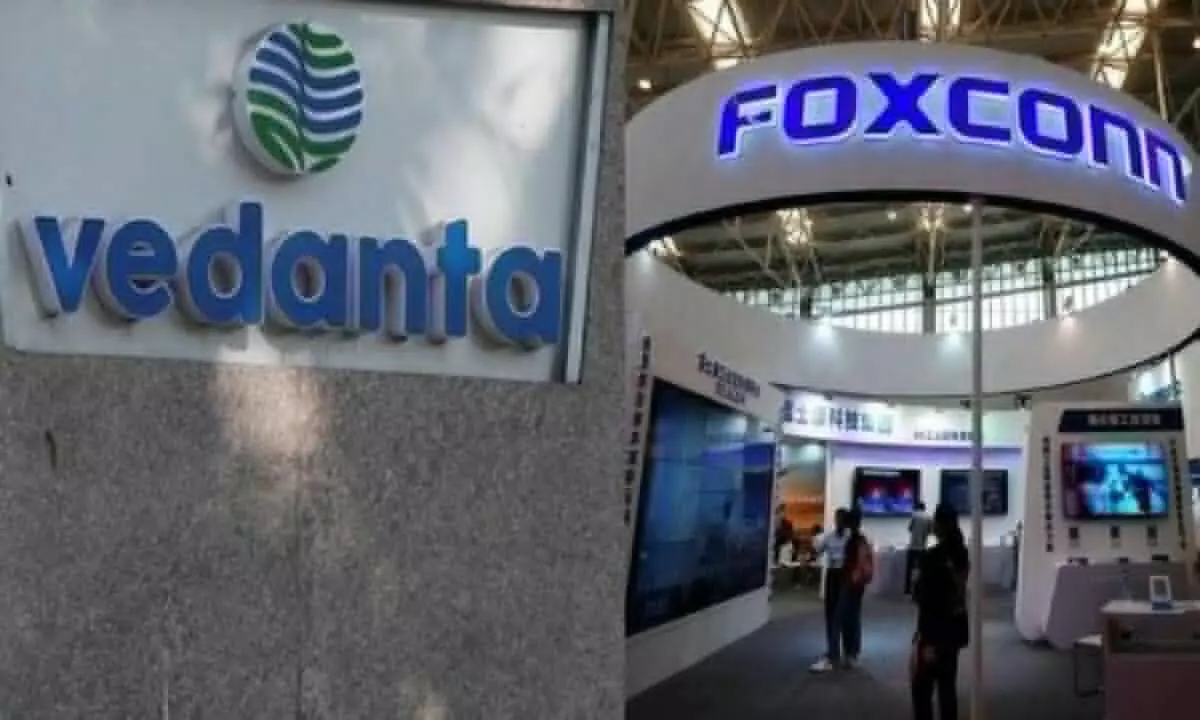 The announcement that the much-vaunted joint venture between Foxconn of Taiwan and Vedanta for setting up a $19.5 billion semi-conductor facility has been called off caused concern initially as it appeared to be a setback for India's ambitions of entering this high technology sector. A closer look at the statements of the two companies as well as a study of the joint venture's background brings one to the conclusion that perhaps this decision was for the best in the long run.
One reason is that both partners lacked experience in chip manufacturing and were relying on the technology and expertise of a collaborator. There was therefore considerable uneasiness on both sides regarding the competence to deal with such a high technology industry. Reportedly, there seems to be a "cultural" gap between the two companies, since the Taiwanese concern is an electronics manufacturer. Vedanta is basically a natural resources conglomerate that has never dealt with technology issues. These differences inevitably led to some dissonance in the joint venture.
It was therefore wiser to have dissolved the partnership before launching the project rather than to have had differences during its implementation.
This is surely a blow to the India Semiconductor Mission (ISM), but it should not be viewed as a major impediment to the long term plans for developing chip manufacturing facilities in the country. It must be recognised that it takes decades to create an ecosystem for manufacturing chips in various stages. Taiwan, which is the biggest manufacturer of these high technology products, took 30 to 40 years to establish such facilities.
Besides, investment in semiconductors entails setting up production units for five to six different stages of manufacturing. In this context one must refer to the disappointment expressed by some experts over the announcement that USA-based Micron has decided to set up an assembly and packaging unit in Gujarat with an investment of $825 million. The view is that this is merely an assembly unit. But India is virgin territory as far as semiconductors are concerned so the first step is bound to be in the area of assembly units.
A comparison can be made to the mobile phones sector, which started off as merely a conglomeration of assembly units, putting together components brought in as CKD (completely knocked down) kits from many countries. Now the scenario has changed completely as many components are being produced in India. The percentage of units carrying out only assembly has thus fallen drastically.
As for Foxconn and Vedanta, both have declared continued interest in the semi-conductor space in this country and are reported to be scouting for new partners. Even if neither is able to come up with viable proposals immediately, several other companies, especially from the U.S, are looking to invest in semi-conductor facilities here.
There are two major incentives. The first is government subsidies, which are attractive and have even invited critical comment from Opposition parties. Such criticism is unwarranted since substantial lures are needed to attract foreign investors, who may otherwise opt to shift to other countries. This is especially since semi-conductors are a completely new vista for India. The incentives are also justified in order to become part of the global supply chain of semi-conductors. And this, in turn, is crucial for India to remain a major player in the world of high tech.
The second incentive is the tacit support being given by the U.S. government, building on its newfound partnership with India. The decision to transfer technology for jet engines and the go ahead to joint production has sent a clear signal to American corporates about the viability of investments here. With the U.S. being the leading hub for high technology, especially in the area of semi-conductors, it is important to ensure that companies from that country feel there is a supportive environment for such projects here.
The failure of the Foxconn-Vedanta venture should thus be seen as merely a hiccup in the road towards creating an environment for manufacturing these high technology chips.
There are, as mentioned earlier, many stages in their manufacture, which is the reason why typically semi-conductors are produced through global supply chains that extend over several countries. It will take many years for similar facilities to be set up here.
On the plus side, there are already several proposals reported to be in the pipeline. Whether these actually fructify into manufacturing plants or whether some of these fail to get implemented will be known in the coming days. What is important right now is to ensure that the incentives under ISM are attractive enough to lure world leaders in the semi-conductor field to invest in this country. It is equally important to have a supportive ecosystem so that the projects are not bogged down by red tape or bureaucratic over-reach.
If that is possible, then it is quite likely that India may become a hub for semi-conductor manufacturing in the long run.