Begin typing your search...
Centre looking at ways to defuse energy crisis
Be it the supply shortage or a sudden spurt in demand, the fact is that the coal availability scenario in India has pressed the panic button.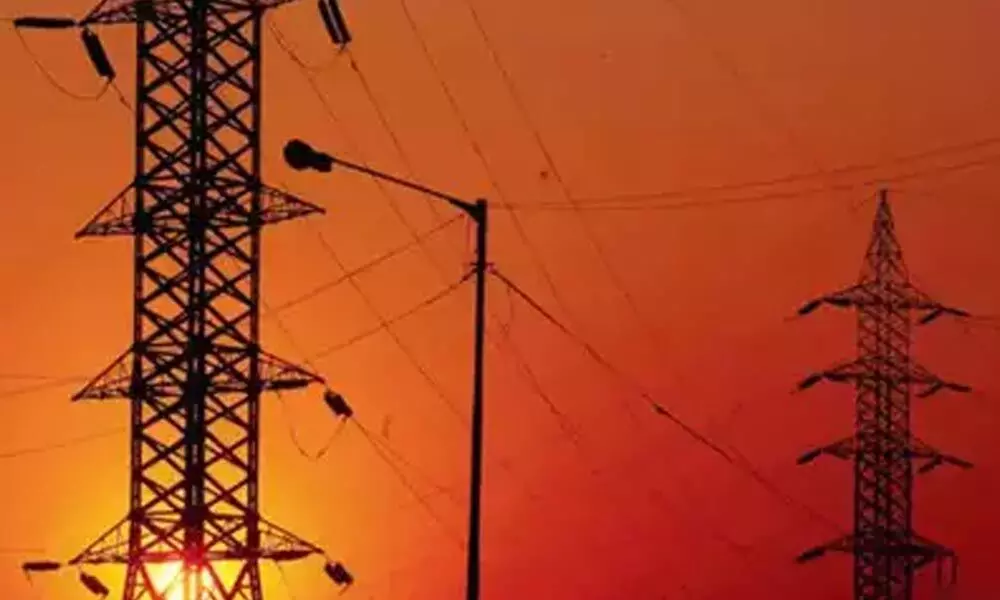 Be it the supply shortage or a sudden spurt in demand, the fact is that the coal availability scenario in India has pressed the panic button. This is notwithstanding the bravado that the Union Coal Minister Prahlad Joshi or the Centre is putting up publicly. Available data on India's domestic coal production and imports suggest that the current coal crisis is mostly due to drop in supply rather than high demand.
For record, this was the first time in decades, coal supply (domestic production plus imports) stood at lower than consumption for four consecutive years - between 2017 and 2020 - leading to depletion of stocks in the entire supply chain. India's total coal supply in calendar year (CY) 2020 had declined to a five-year low of 16.9 exajoules (EJ) of coal equivalent, against consumption of 17.54 EJ of coal equivalent. Things have come to a pass that the Prime Minister's Office (PMO) had to convene an urgent meeting to review the coal supply and power generation scenario. The Centre is looking at ways to defuse the energy crisis being faced by several states, which led to blackouts in some states.
Sector analysts point out that while energy demand grew sharply with at 12.7 per cent YoY in H1 FY22, coal supply position was constrained due to a) monsoon impact on coal production and dispatch activity in August/Sept 2021, b) coal supply regulation by CIL to few state generating utilities post payment delays as well as, c) lower off-take of costlier imported coal.
Sector analysts expect the coal availability to improve gradually during October month with expected ramp-up in both coal production and dispatch levels, also given the seasonality in energy demand moderation expected from November month. As a result, thermal plant availability for majority of IPPs/Gencos having long-term PPAs is unlikely to remain below 85 per cent on annual basis and thus, any adverse impact on the credit profile is unlikely, given the two-part nature of long term PPAs with recovery of fixed charges linked to availability of 85 per cent.
Mind you that the shortage of coal - which makes up around 70 per cent of India's electricity mix - has forced rotational power cuts in states from Rajasthan to Kerala. Nearly two-thirds of the coal-fired power plants had stockpiles of a week or less. The Union government seems quite serious about defusing the crisis, the union power ministry has issued instructions ranging from asking states not to sell power at high prices on the exchange to ordering state electricity generators to ensure adequate supplies. The State-owned coal behemoth Coal India Ltd (CIL) has been asked to augment the coal supply to power producers to 1.55-1.6 million tonne per day and to further scale it up to 1.7 million tonne daily after October 20.
According to the guidelines for allocation of power, 15 per cent of power from CGS is kept as unallocated power, which is allocated by the centre to needy states to meet the requirement of power of the consumers. The onus of supplying power to the consumers lies on the distribution companies and they should first serve their consumers who have the right to receive 24×7 power. Therefore, the distribution companies should not sell the power in the power exchange and starve their own consumers.
As of now, there is coal stock for 22 days at Coal India's facilities, and the supply is expected to increase with the monsoon receding now. With the government reducing the upfront amount for gasification, the government has proposed further incentives to end shortage of coking coal, along with a possible rise in rebate from 20 per cent to 50 per cent for the successful bidder if coal gasification is conducted.