Begin typing your search...
Byju's survival critical for Indian startup ecosystem
Startup space has hit a slow lane in the country and fund raising has become a Herculean task for many upstarts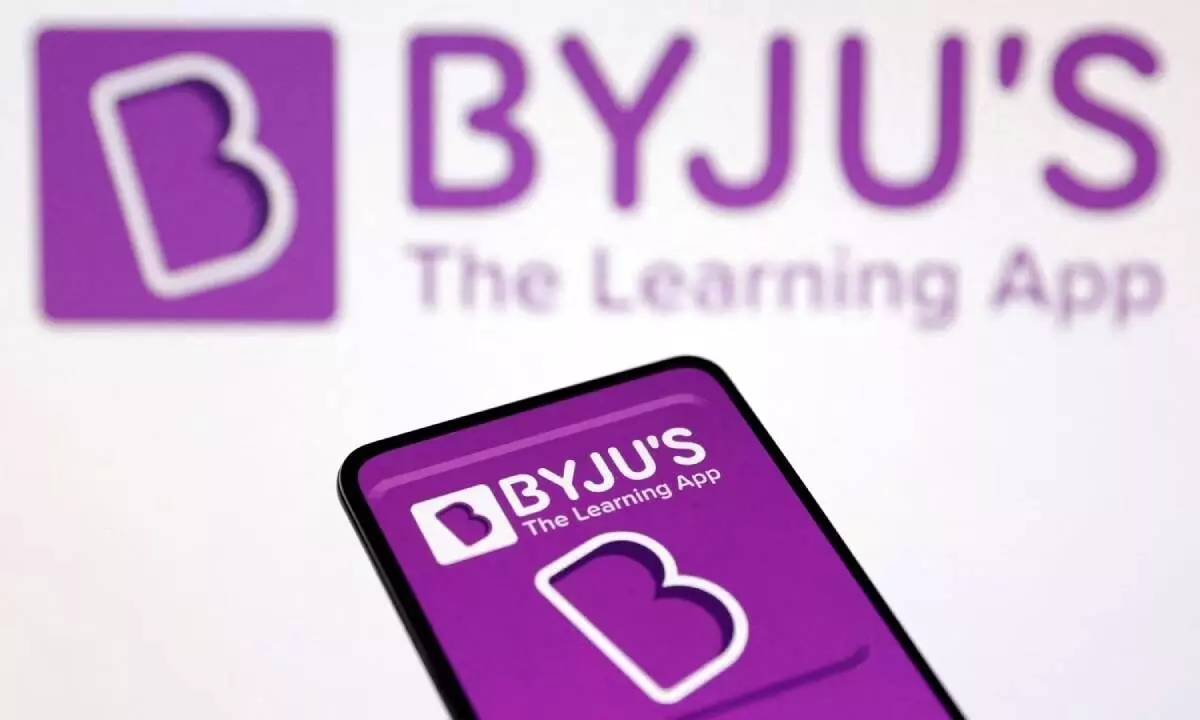 I remember a non-resident Indian telling a gathering a few years back on why Indians are the biggest risk takers in the world. Given the majority of Indians' disdain for business and trade as they consider these two as riskiest careers, his grandiose statement came as a big surprise for many.

But he has a simple explanation to buttress his point and prove why he is right. His reasoning went like this. A majority of Indians go for arranged marriages. What does an arranged marriage mean? Mostly, elders in a family choose a right 'match' for an unmarried male or female member of the family. The prospective groom or bride simply obeys the decision and goes for the nuptial knot which more often happens in a grand ceremony. The bottom line here is that a young person accepts an unknown person as a life-long partner, which is obviously a high-risk gamble. And Indians go for it without batting an eyelid! That was the reason why he called Indians the highest risk takers in the world. Logically speaking, he was bang on.
But this risk taking ability is largely confined to the matrimonial domain even today and most Indian parents still don't relish the prospect of their wards taking the entrepreneurial path. But still, India has done a great job on the entrepreneurial front in recent years as some enterprising youngsters are not averse to setting up startups despite headwinds at homes and odds outside.
This is amply reflected by the rapid growth of India's startup ecosystem in the last decade or so. As Infosys Technologies, founded by seven engineers including NR Narayana Murthy in 1981, can also be considered as an upstart, India has a long history in the startup space.
The startup sector gained some pace at the turn of the millennium thanks to the dotcom boom. Though the subsequent dotcom bust slowed it down, it again took off in 2010 and never looked back with the 2019 acquisition of Flipkart by Walmart for a whopping $16 billion further fueling entrepreneurial spirit in the country. Around seven startups turned unicorns in 2018. A unicorn is a startup with a valuation of over one billion dollars.
India became the world's third largest startup ecosystem in 2021 and the number of unicorns reached over 100. Indian startups raised over $150 billion in the last one decade and the country is home to over 80,000 startups now.
However, owing to controversies, corporate governance issues, alleged frauds, IPO flops and global slowdown, the startup space has of late hit a slow lane and fund raising has become a Herculean task.
According to latest data, startup funding plunged 70 per cent and India did not see a new unicorn during January-June 2023 whereas the country had 19 new unicorns in the first half of 2023.
Further, Byju's, India's biggest startup by valuation, seems to be in a perennial crisis. The edtech startup founded in 2011 by Byju Raveendran was valued at a whopping $22 billion (nearly Rs 1.8 lakh crore) in 2022. Byju's registered a staggering growth during the Covid-19 pandemic as the education system moved online.
In order to maintain similar growth momentum post Covid, it went on an acquisition and expansion spree. Some of its acquisitions were too expensive. For instance, it bought Aakash Educational Services Ltd, a test prep firm, in a cash and stock deal worth $950 million in April 2021!
It splurged similar amounts on acquisitions in the US as well. As per its delayed filings, the edtech major incurred a loss of Rs 4,558 crore in FY21. Its total revenues, at Rs 2,280 crore, during that financial year were far lower than the losses! It is yet to file financial statements for FY22, let alone FY23. The company sacked over 5,000 employees. Besides some directors resigned from its board, its auditor Deloitte quit and some US lenders slapped a case against it.
Recently, Dutch technology investor Prosus reduced Byju's valuation to $5.1 billion, which is a steep fall from $22 billion earlier. Prosus has a 9.6 per cent stake in Byju's. These fast-paced developments at Byju's indicate that the edtech startup is right now in a deep crisis.
But the turmoil that Byju's is currently going through doesn't take away the credit from Byju Raveendran for what he has done for the Indian startup ecosystem as well as the country's education system. Some people are already writing an epitaph for Byju's.
But it's unlikely to die. It may not remain a fabled startup and may not retain the tag of India's topnotch startup in terms of valuation. But it is very unlikely that it will go bust. Furthermore, its survival is crucial for the Indian startup ecosystem to go to the next level. That's for sure.
Amid all these unnerving developments, there is good news for the Indian startup world. The country is likely to get 147 new unicorns in the next five years, according to ASK Private Wealth Hurun India Future Unicorn Index 2023. Ather Energy leads the list.
However, disappointed by the recent developments in the Indian startup world, founders of some established companies are avoiding being called as founders. They seem to believe that 'founder' is not a respectful word anymore in India. Till recently, the word carried a good social status. It's not easy for the startup world to come out of this so-called stigma unless every startup founder shuns shortcuts and behaves honestly. Can we expect anything on those lines? Only time will tell.