Begin typing your search...
Bizz Buzz explainer: Pandora Papers - What does it reveal?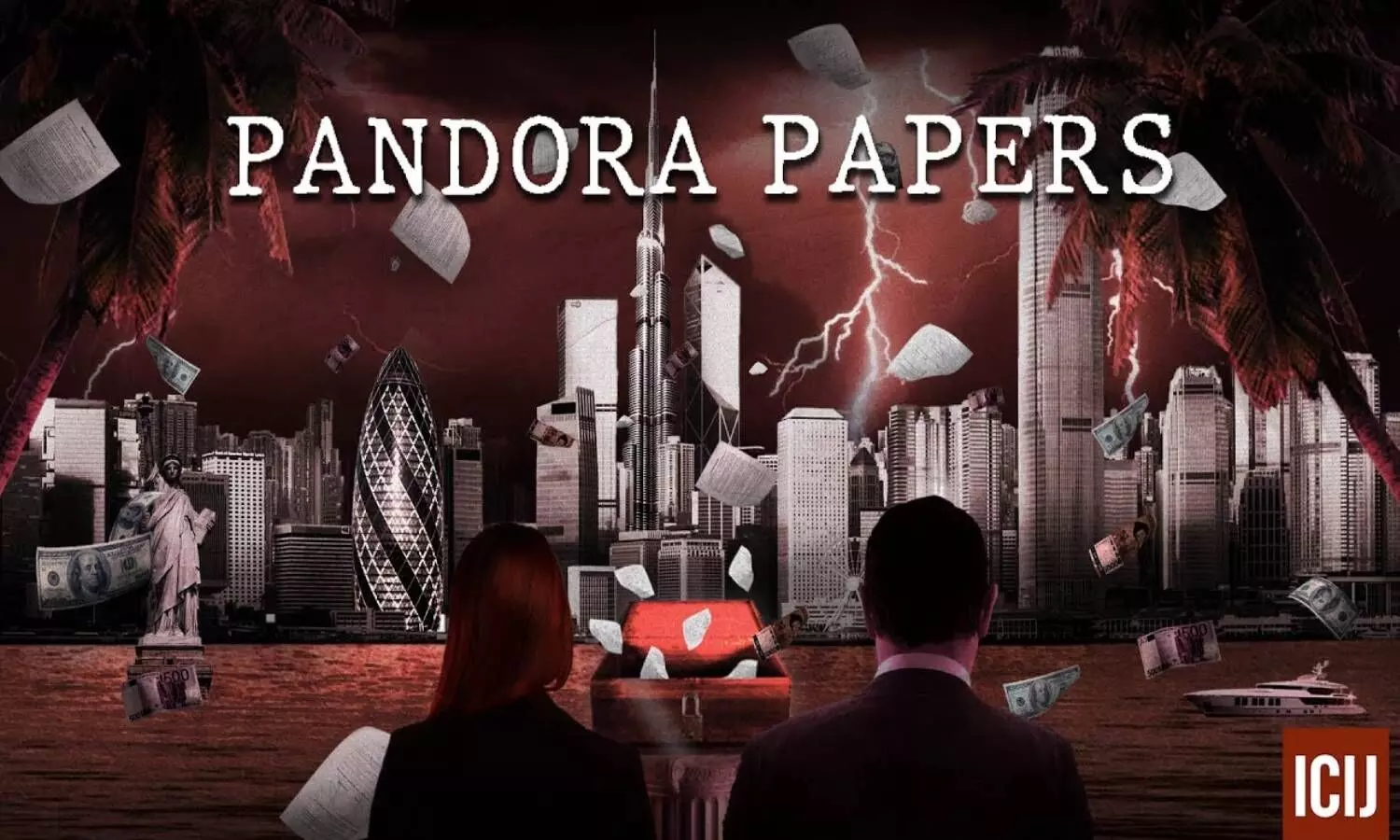 Hyderabad The Pandora Papers are 11.9 million leaked documents with 2.9 terabytes of data that the International Consortium of Investigative Journalists (ICIJ) published on October 3, 2021. The leak exposed the secret offshore accounts of 35 world leaders, including current and former Presidents, Prime Ministers, and Heads of State as well as more than 100 billionaires, celebrities, and business leaders.

The report released by the ICIJ involved 600 journalists from 150 media outlets in 117 countries. It's being dubbed as the 'Pandora Papers' because, the findings shed light on the previously hidden dealings of the elite and the corrupt, and how they have used offshore accounts to shield assets collectively worth trillions of dollars.
What is ICIJ?
ICIJ is an independent global network of 280 investigative journalists and over 100 media organisations spanning in more than 100 countries. It is based in Washington DC with personnel in Australia, France, Spain, Hungary, Serbia, Belgium and Ireland. It was launched in 1997 by American journalist Charles Lewis as an initiative of the Centre for Public Integrity, with the aim of exposing crime and corruption that transcended national boundaries. Later, it became a fully independent organisation and was granted a non-profit status.
The ICIJ investigates a broad range of matters concerning cross-border crime, corruption, and the accountability of power. It has exposed smuggling and tax evasion by multinational tobacco companies, investigated private military cartels, asbestos companies, and climate change lobbyists, and broke new ground by publicising details of Iraq and Afghanistan war contracts.
Persons exposed
The Pandora Papers revealed that more than 330 current and former politicians are beneficiaries of the secret accounts. It includes Jordan's King Abdullah II, former UK Prime Minister (PM) Tony Blair, Czech Republic PM Andrej Babis, Kenyan President Uhuru Kenyatta, Ecuador's President Guillermo Lasso, and associates of both Pakistani PM Imran Khan and Russian President Vladimir Putin.The billionaires called out in the report include Turkish construction mogul Erman Ilicak and Robert T Brockman, the former CEO of software maker Reynolds and Reynolds.
Top Indians mentioned directly or indirectly in the report include tycoons Anil Ambani, Niira Radia, Kiran Mazumdar Shaw, Nirav Modi, Samir Thapar, Vinod Shantilal Shah Adani, Pramod Mittal, cricketer Sachin Tendulkar, criminal Iqbal Mirchi's family, actor Jackie Shroff and family and more.
Pandora and Panama

Pandora papers are a follow-up to a similar project released in 2016 called the 'Panama Papers' compiled by the same journalistic group. The latest bombshell is even more expansive, porting through nearly three terabytes of data, while in contrast the Panama Papers culled through 2.6 terabytes of data leaked by law firm Mossack Fonseca which was located in Panama that inspired the project's name.