Begin typing your search...
Airline alliances rule the skies
The three global airline alliances include Star Alliance, SkyTeam and Oneworld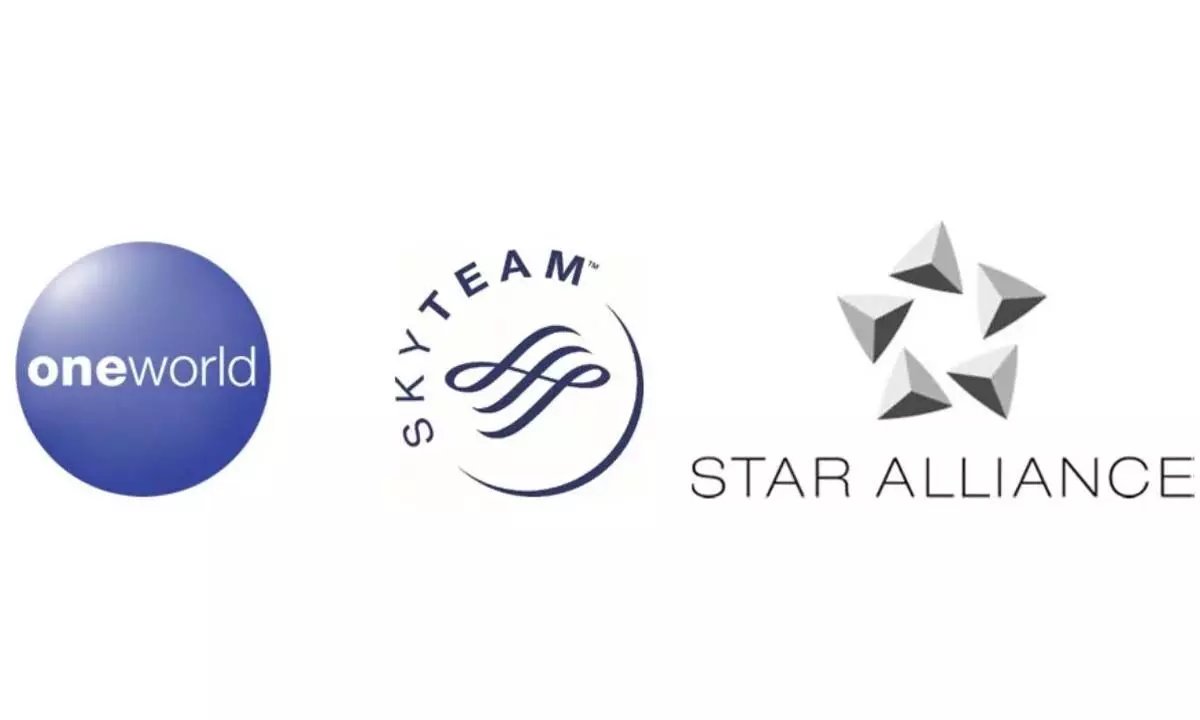 Alliances between airlines have become a dominant feature in air transport, while a new global phenomenon is unfolding relatively quickly through multiple collaborative business arrangements. Alliance agreements took different forms and included various elements of code-sharing, marketing and pricing cooperation, schedules coordination, and offices and airport facilities sharing.

An airline alliance is a partnership between two or more airlines to expand routes, share resources, and establish a seamless travel experience for international passengers who get access to multiple destinations and more convenient airway connections.
The participating airlines carry out mutually-agreed upon commercial policies, coordinate the scheduled flights, and ensure high quality of services and security standards. At the same time, they maintain a high degree of financial independence and preserve brand identity.
Through these alliances, airlines were able to provide flights to a large number of cities and meet air traffic and best prices requirements. Partnerships and business alliances allowed them to access a large air network and provision of necessary services.
A number of competing and large strategic alliances have appeared at the global scene. Each alliance is made of a number of major airlines that cover, through larger networks, different geographical areas. These air carriers were thus able to combine networks and extend their reach to most parts of the world. Alone, they managed to cover more than 50 per cent of the world scheduled passenger traffic. Among these alliances are: Star Alliance, established in 1997 and considered the largest; oneworld, established in 1999; and SkyTeam established in 2000.
There are also bilateral alliances between airlines whereby codes are shared and tickets are interchangeably sold. IATA statistics indicate that more than 80 per cent of air traffic across the Atlantic and the Pacific are covered by these alliances, and little less than that between Europe and Asia.
It's impossible to belong to more than one alliance at the same time. By doing so, a carrier can definitely expand its market reach, but such a situation would decrease the ability of other member airlines to stay competitive.
Yet, alliance members may go into other forms of partnership — like a code-sharing agreement or joint venture — with other airlines, no matter whether they belong to the same alliance or not.
For example, Air India is a member of Star Alliance and also has a joint venture agreement with a smaller Indian-based alliance the Tata-SIA Vistara. Another example is China Southern Airlines that is a member of SkyTeam and also has a strategic partnership with American Airlines.
There are three key benefits airlines get when joining a global alliance.
Member carriers can expand their networks without investing in new aircraft. Instead, they offer new destinations and longer routes to their passengers by picking up and connecting existing partner flights.
Within an alliance, airlines can share resources and important facilities such as lounges, terminal space, ground handling services, or maintenance bases. They also may run common marketing programs and use the same IT system. All these reduce overall costs while still guaranteeing a consistent level of service.
Members of an alliance work together to provide their passengers with the following benefits: a larger choice of destinations and flights. This is particularly important for business travellers, who often have tight schedules and complex itineraries with multiple connections; seamless travel experience. By coordinating schedules, alliances reduce waiting and transfer time between flights. They also take care of baggage and rebook passengers on other flights or provide alternative travel arrangements in case of delays or cancellations and the ability to earn and redeem frequent flier points (also called miles) across all member airlines.
Currently, there are three global airline alliances operating in the air travel industry — Star Alliance, SkyTeam, and Oneworld. According to a global travel data provider OAG, they account for 43 percent of total seating capacity.
In spite of their major advantages, airline alliances were criticized on a number of points including: alliances may not respect antitrust rules. They can result in the exclusion of some companies from the market and violation of fair competition standards; due to their control of many key points and their competitive and marketing powers, alliances could lead to the collapse of some companies that have to compete as low-cost companies.
Alliances have grown dramatically, making their partnerships increasingly complex.