Begin typing your search...
Varun Group to redevelop Taj Gateway Hotel in Vizag with `600 cr investment
The Group acquired the hotel in 2018 for Rs 120 cr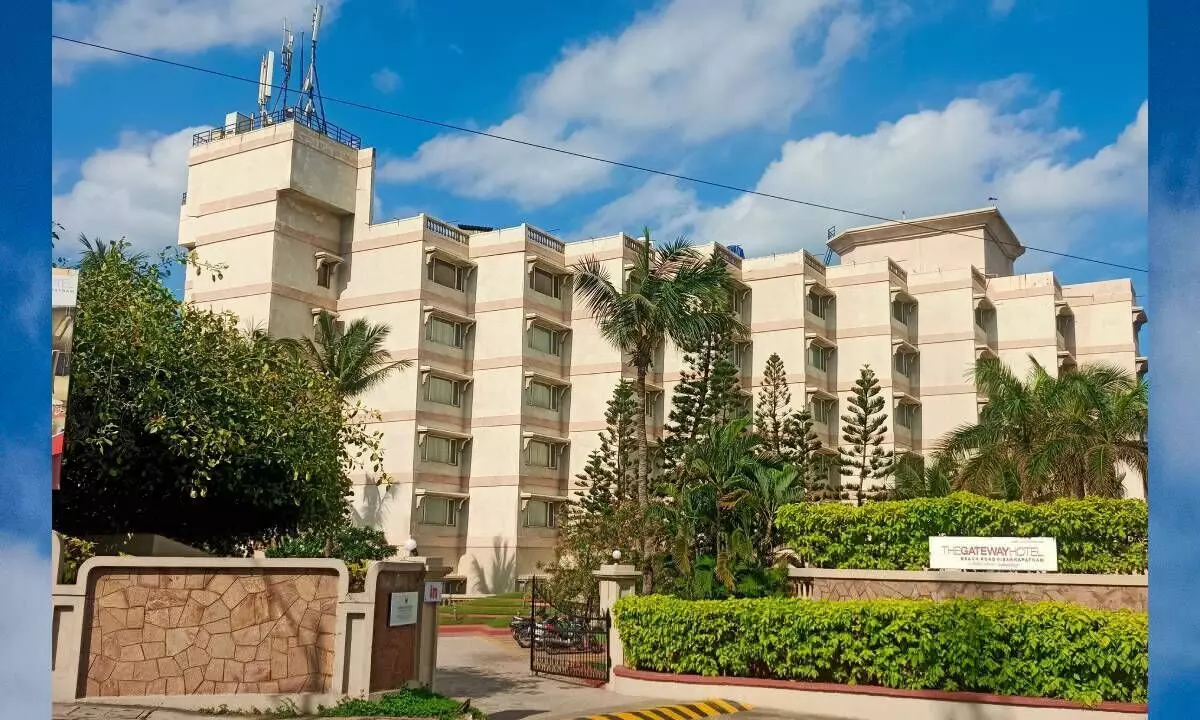 Visakhapatnam After Varun Group acquired Taj Gateway Hotel at a stone's throw distance of the famed RK Beach here for Rs 120 crore from Oriental Hotels Limited, a subsidiary of Indian Hotels Company Limited (IHCL) in 2018, its Chairman V Prabhu Kishore is now awaiting certain incentives from the Andhra Pradesh Government for its redevelopment with an investment of over Rs 600 crore.

Just opposite Gateway Hotel, the Varun Group also owns a majestic building where Novotel Hotel is being operated overlooking the sea. The group, which runs Novotel Hotel on the beach road of 17th century Dutch township of Bheemunipatnam, 30 km from Visakhapatnam and close to Bhogapuram International Airport being developed by GMR Group, also has plans to set up more hotels once the airport is ready in next 30 months or so near. A 6-lane beach corridor from Bhogapuram to Visakhapatnam is also in the pipeline by the NHAI in collaboration with the State Government.
The State Government has already allotted 40 acres at Annavaram near Bheemunipatnam to Oberoi Group to develop a seven star hotel with 300 villas near the beach. Mayfair Hotel has also been allotted a site in the same area for investing in a resort.
Varun Group has prepared a blueprint to develop the site where the Gateway Hotel exists into three towers for a hotel, high-end service apartments and an office block with world-class facilities. "We have sought certain incentives under the Tourism Policy, 2025 which has promised to treat tourism projects envisaging an investment of more than Rs 250-300 crore as mega projects. The government has already offered some incentives and some are expected anytime," he said, at a meeting organised by Confederation of Indian Industry (CII) here.
Prabhu Kishore regretted that though industry status has been given to the hotel sector, hotels are being charged power tariff at Rs 9.50 to Rs 10 per unit instead of Rs 4.50 per unit. He said hotel infrastructure strengthening is required to create jobs and increase revenue and asked the authorities to encourage more watersports and other recreational facilities as tourists and business delegates won't be happy by merely seeing the majestic blue waters of the Bay of Bengal. He said though the Varun Group is involved in automobile, hospitality and other diversified fields for several decades and he is keen on development of Visakhapatnam as a prominent tourist hub because of his love and affection towards the City of Destiny, which was known as Vizagapatam during the British Raj.
He said they have around 5 to 6 acres near Bheemili where they may develop a luxury hotel in future. Similarly, they have plans to build a budget hotel at Rushikonda where Madhurawada IT Special Economic Zone is located at an appropriate time.