Begin typing your search...
Uncertainty continues over trifurcation of capital in AP
SC recently ruled out hearing on SLP filed by State govt against AP High Court order on continuation of Amaravati as single capital till Dec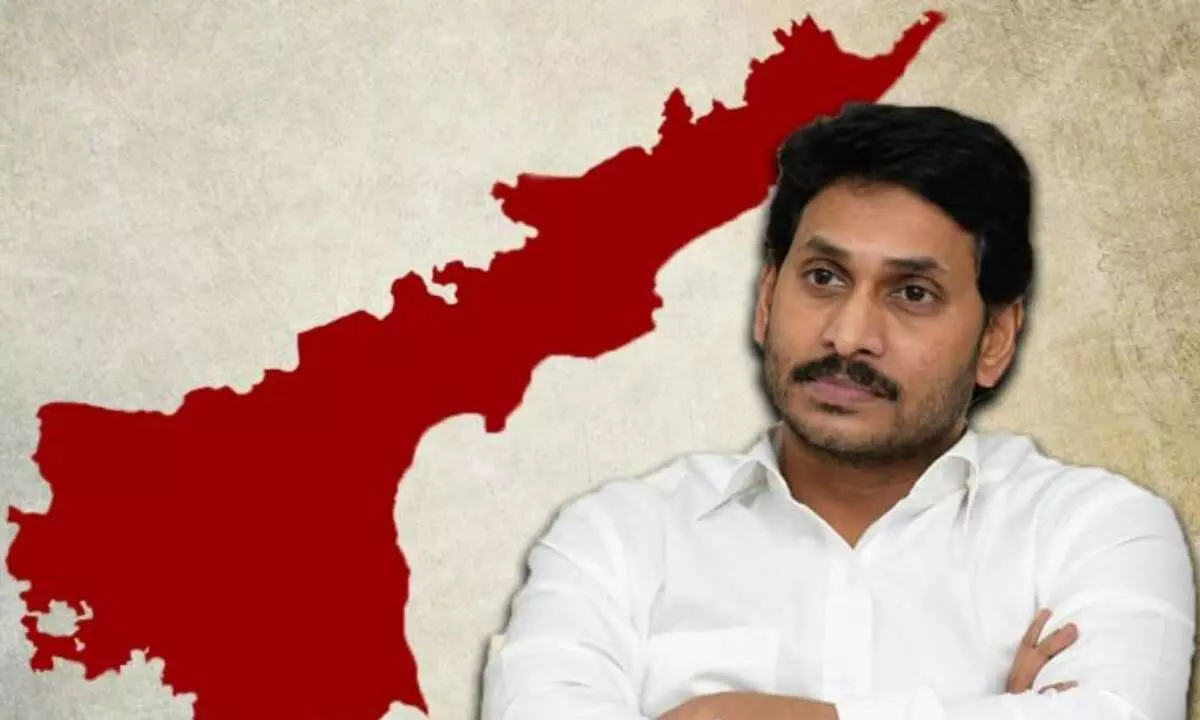 Visakhapatnam With continuation of legal challenges amid bouquets and brickbats, a cloud of uncertainty continues on making Visakhapatnam the executive capital of Andhra Pradesh.

Despite emphatic announcements since January by Chief Minister YS Jagan Mohan Reddy to relocate to Visakhapatnam in September this year, there is talk in various circles whether it will be possible with the apex court recently ruling out hearing on the SLP filed by the State Government against the AP High Court order on continuation of Amaravati as the single capital till December as it has "several important cases to be heard." Reddy sprang a surprise in the State Assembly in December, 2019 by announcing that he will go for trifurcation of capital with executive capital in Visakhapatnam, legislative capital in Amaravati and judicial capital in Kurnool emulating the multiple capital model of South Africa.
With decentralised development as the main plank, the government subsequently with the support of its overwhelming majority in the Assembly, went ahead with its decision with suitable legislation for three capitals, which was subsequently challenged with a batch of petitions including the one by the farmers of affected villages under the banner of Amaravati JAC.
The implementation of three capital plans has become a hot topic for discussion with elections due next year. The next Assembly has to be constituted by June, 2024. While Jana Sena Party is moving close to TDP with talks of fostering an alliance to avoid division of anti-incumbency vote, the BJP is maintaining stoic silence on its strategy whether to contest independently or have direct or tacit understanding with the TDP or the YSRCP. Interestingly, JSP still continues to be a part of the BJP-led NDA alliance. The Chief Minister, while batting for three capital, had alleged that his predecessor and TDP national president, N Chandrababu Naidu, had acquired 53,000 acres for building Amaravati envisaging an investment of Rs1.09 lakh crore with no funds at the disposal of the exchequer and inviting tenders for works worth Rs43,000 crore while spending just Rs5,000 crore during his five-year stint.
He had said the State could not afford spending such a massive amount over development of 20 sq km of area when there was a need to spend a lot on drinking water, roads, housing and health infra across the State.
"Despite the tall claims, now AP has earned the dubious distinction of no capital viz neither Amaravati as a single capital nor three capitals due to maverick rule of YSRCP," TDP State president K Atchan Naidu, said. The party is gearing up to face the elections at any time over the three-capital talk as 'waste of public money.' There has been buzz over quite some time that there is a possibility of preponing the elections despite stoutly denial by the ruling party.
The recent approval of Cabinet to go ahead with construction of houses in R-5 zone created at Amaravati has also drawn huge condemnation by the Opposition parties including BJP, with which YSRCP has 'blow hot blow cold' relationship.
It is not yet clear whether the CM will relocate to the city with his family in September as per his announcement made at the Global Investors' Summit (GIS) in Visakhapatnam, foundation stone laying ceremony of Mulapeta Port and diplomats and investors' meeting in Delhi, or open a camp office or operationalise the City of Destiny the executive capital at an 'appropriate' time after taking legal opinion.
"Amaravati is a big scam as TDP leaders were involved in insider trading. We are committed to having three capitals as the people are interested in centralised development. We have already created 26 districts as our leader Jagan Mohan Reddy wants to develop all the regions by bringing welfare programmes at the doorsteps of the people," Government Advisor (Public Affairs) and YSRCP general secretary Sajjala Ramakrishna Reddy said recently.