Begin typing your search...
'TS can advance in AI by building data economy'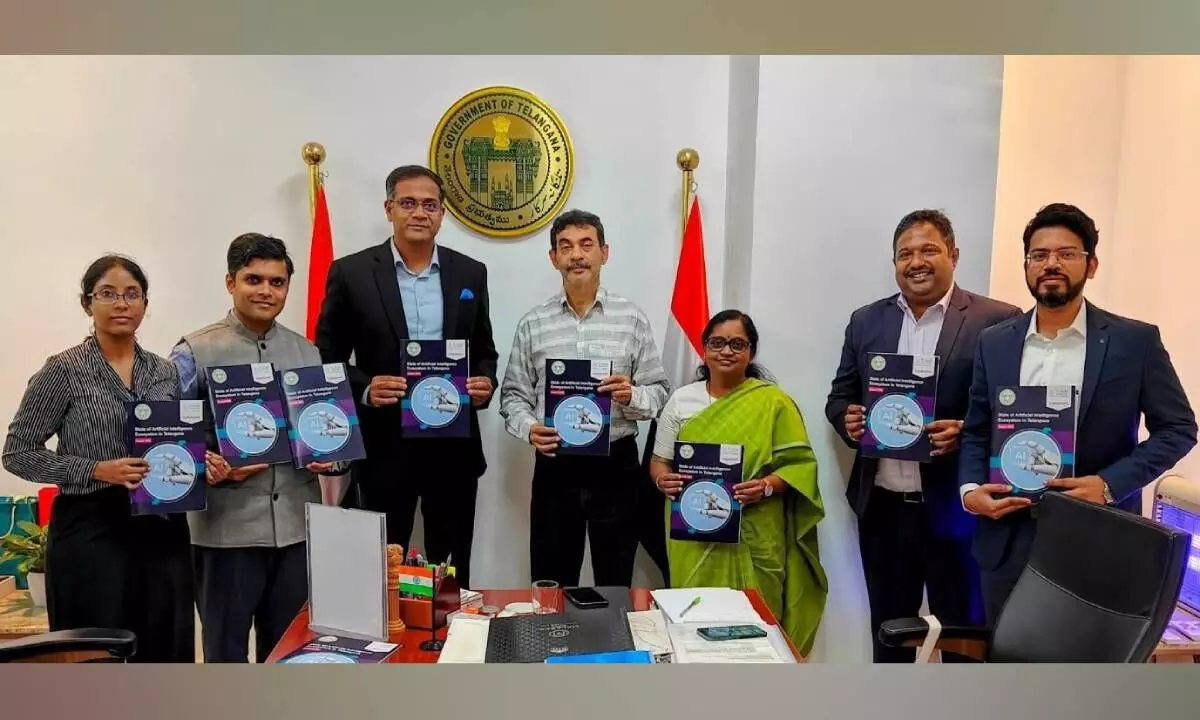 Hyderabad Advancement in Artificial Intelligence (AI) is built on the availability and quality of large amount of data. The Government departments generate immense quantum of data, which can, in turn, facilitate good policymaking as well as bring foreign direct investments (FDIs) into corporates as well as startups in Telangana. Building data economy is the need of the hour, says Telangana AI Mission (T-AIM).

Telangana AI Mission released a comprehensive report, "State of AI Ecosystem in Telangana." The report is powered by Nasscom and initiated by the Government of Telangana. The report is said to guide the State to discern and capitalize on various opportunities that will expand the AI landscape in Telangana. Telangana AI Mission (T-AIM) will collaborate with stakeholders and enablers within the State's AI ecosystem to organise a series of strategic initiatives.
Jayesh Ranjan, Principal Secretary, Government of Telangana. "As the youngest State, our dynamic AI ecosystem serves as a blueprint for others to emulate and is poised well to ignite transformation on both local and global fronts. AI is a strategic imperative for Telangana, and we will continue to support various initiatives that can strengthen our resolve."