Begin typing your search...
SC to consider listing Gyanvapi Mosque case
Allahabad High Court on Thursday dismissed Mosque Committee's plea against ASI survey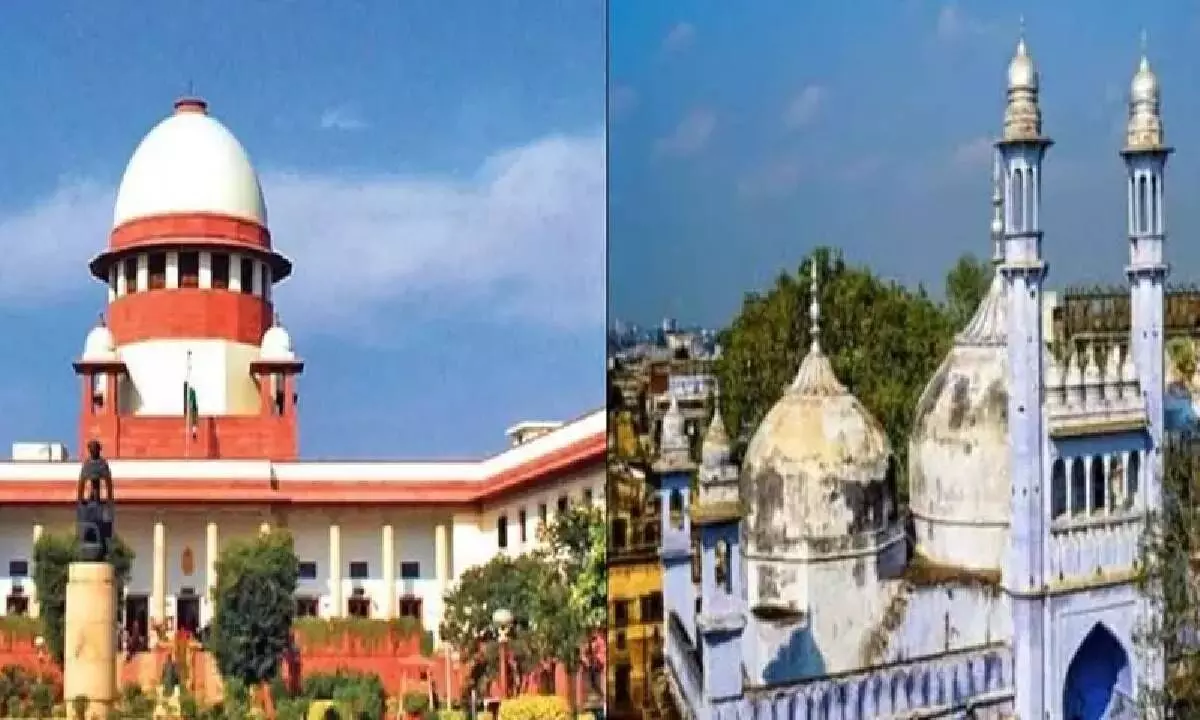 New Delhi The Supreme Court on Thursday agreed to consider listing the plea filed by the management committee of Gyanvapi mosque in Varanasi against Allahabad High Court's ruling that the ASI can survey the mosque premises, except for 'wuzu khana'.
"The High Court has pronounced the order in the matter that Milords has remanded to them. We filed an SLP (special leave petition) against that. We sent the email as per the protocol (SoP for mentioning)," said advocate Nizam Pasha, appearing for the Mosque Committee, while mentioning the matter for urgent listing.
"I will look into the email right away," responded CJI DY Chandrachud, agreeing to consider listing the matter urgently. In anticipation of the appeal, the Hindu plaintiffs on Thursday have also lodged a caveat, or a notice submitted to an appellate court by a litigant who wishes to be heard in case any orders are issued regarding an opponent's appeal that challenges the decision or judgment made by the lower court.
In its order passed earlier on Thursday, the High Court dismissed the plea moved by the Anjuman Intezamia Masjid Committee challenging the order passed by Varanasi District Court directing the Archaeological Survey of India to survey the barricaded area of the mosque premises, barring the sealed area.
A bench headed by Chief Justice Pritinkar Diwakar of the high court brushed aside the Mosque Committee's apprehensions that the survey may result in damage to the structure. "The survey is required to do justice. Survey needs to be done with few conditions. Do survey, but without dredging," it said. Earlier, the high court had directed the ASI not to carry out the survey until hearing in the case is completed. In the last week of July, it had reserved its order in the matter after hearing the both sides.