Begin typing your search...
SC stays ASI survey of Gyanvapi till Wednesday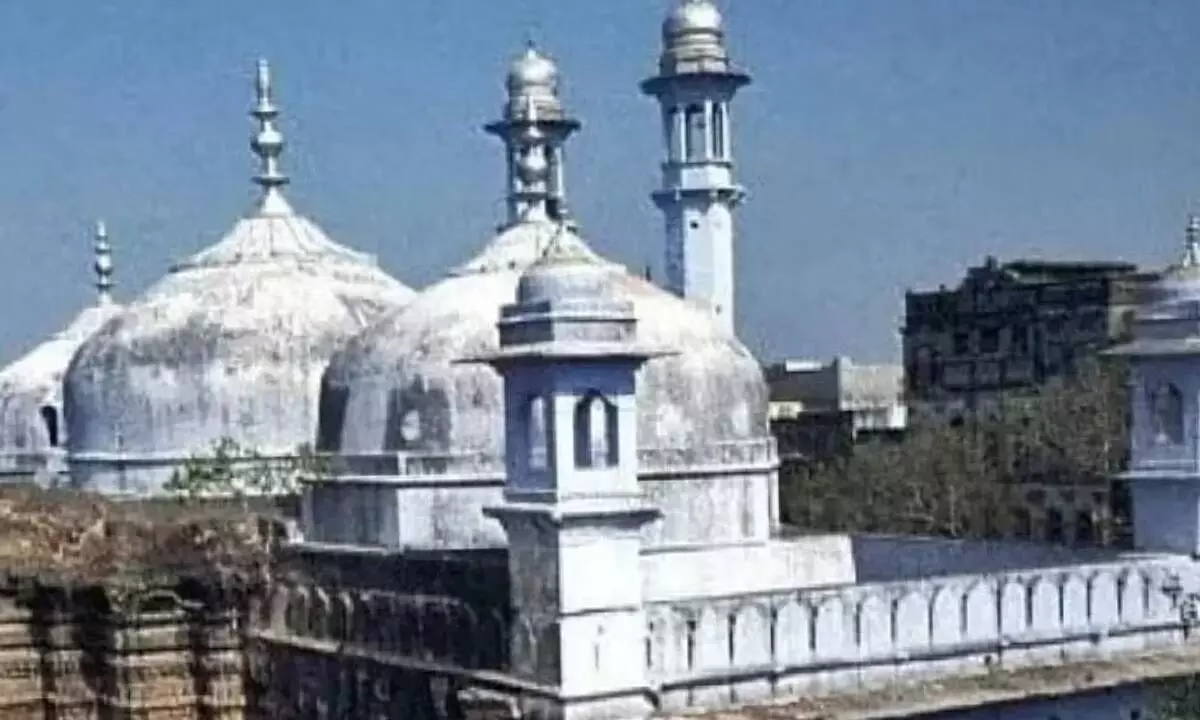 New Delhi The Supreme Court on Monday ordered that a Varanasi court's direction allowing an extensive survey of the Gyanvapi mosque by the Archaeological Survey of India (ASI) will not be enforced till 5 p.m. on Wednesday, saying that "some breathing time" should be given to the Anjuman Intezamia Masjid Committee for appeal.
A bench comprising Chief Justice Of India (CJI) DY Chandrachud and Justices JB Pardiwala and Manoj Misra permitted the mosque management committee to move the Allahabad High Court to challenge the order passed by the Varanasi District Court.
"Should the petitioner (Intezamia Masjid Committee) move the High Court, the Registrar Judicial shall ensure it is placed before the appropriate bench, so that it could be heard, before the status quo order (granted by the Supreme Court) comes to an end," the bench ordered.
The apex court passed the above direction after noting that the order of the district court was pronounced at 4.30 p.m. on July 21. An ASI team had reached the mosque to carry on the survey on Monday. At the outset, the CJI-led bench was inclined to post the plea on Tuesday or on July 28 for hearing, with directions to ASI to not carry out any excavation or invasive activity during the survey. However, the apex court agreed to hear the matter on an urgent basis after senior advocate Huzefa Ahmadi, representing the mosque management committee, told the court that ASI has started digging at the western wall of the complex and urged for a status quo order.
On directions of the court, Solicitor General Tushar Mehta took instructions from ASI officials. He said that during the survey, no excavation or structural changes would be made and techniques like radar imaging using drones are being used. "Not even a brick has been removed, nor is it planned to be removed. Presently, only measurements, photography, radar imaging is going on- which will not affect the structure," he added.