Begin typing your search...
SC orders enhanced deployment of forces
Refuses to stop VHP's protest marches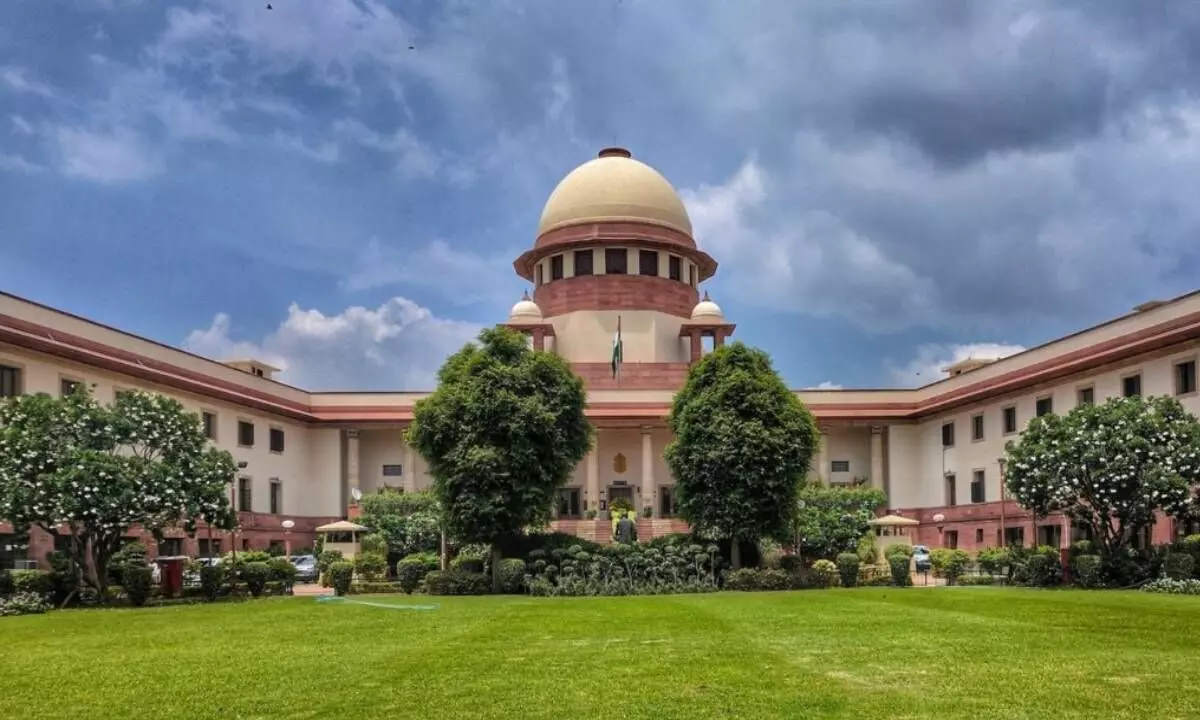 New Delhi With communal clashes claiming six lives in parts of Haryana close to Delhi, the Supreme Court Wednesday ordered enhanced deployment of security personnel in sensitive areas and a crackdown on hate speech but refused to stop the proposed rallies by VHP and Bajrang Dal in the NCR.
Observing that hate speeches vitiate the atmosphere, a bench of Justices Sanjiv Khanna and S V Bhatti also ordered installation of CCTV cameras in vulnerable places. "We hope and trust that the state governments, including the police authorities, will ensure that there are no hate speeches against any community and there is no violence or damage to properties. Wherever required, adequate police force or paramilitary forces will be deployed," the bench said.
The apex court directed Additional Solicitor General SV Raju, appearing for the Centre, to immediately get in touch with authorities and ensure no untoward incident takes place anymore. Raju sought time from the court to seek instructions. The apex court has posted the matter for hearing on Friday. The top court passed the order after senior advocate C U Singh, appearing for journalist Shaheen Abdullah, said 23 demonstrations have been announced by Hindu right groups Vishva Hindu Parishad (VHP) and Bajrang Dal in various parts of the National Capital Region (NCR). He mentioned the matter before Chief Justice D Y Chandrachud and sought urgent hearing, after which it was assigned to the bench of Justices Khanna and Bhatti.
Six people, including two home guards, have died in the communal violence which broke out in Nuh after a mob tried to stop a VHP procession on July 31.