Begin typing your search...
Respect your rival, learn it from the Army & sportsmen
Every boy should be told – by parents and teachers - to remember that if others' sisters and mothers are not safe, their own families aren't either. The values, moral science that we teach in primary schools, must be followed through and be part of the curriculum from KG to PG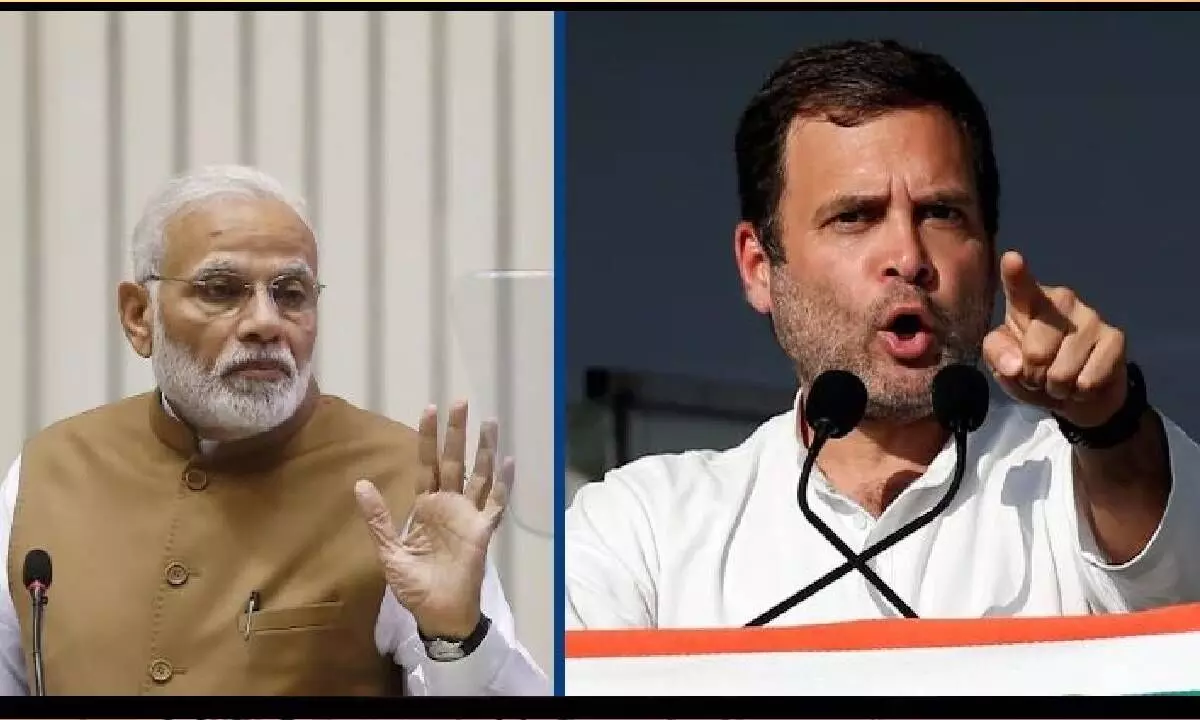 Capt Raghu Raman, the army officer who had become a CEO, said in podcast interview that the Indian Army wrote appreciative citations for the Pakistan soldiers who demonstrated bravery and even recommended them the gallantry awards equivalent to our Param Vir Chakras etc., A professional Army fights for its country but does not deride or insult the enemy nation. It is not just about ignoring the enemy, but respecting the able competitor. Even for those who surrendered, the army gave a good treatment and for those who died in action, we arranged for decent burials.
Capt. Ragu Raman also pointed out that the sportsmen and women do not hate or disrespect the competition. That's their professionalism. He is so right. Have we ever seen an Indian cricketer disrespecting even a Pak player? Peaceful arguments on the field are acceptable and even then they all listen to the umpires or face action. But once the match is over, there is no continuation of the ill will as it happens in politics.
Now, to discuss the current socio-political scenario, hate mongering and hate politics have become the new culture. Disrespecting, violently opposing and trolling not just the rivals but even those who do not toe the majoritarian line of thinking are the order of the day.
We have repeatedly discussed the dangers of this trolling culture destroying the society known for its tolerance and comradery. And this culture, unfortunately, flows from the top.
The BJP knows that as things stand it cannot be outnumbered in the elections and good governance will always fetch the required votes. They must not only profess it, but also practice by demonstrating zero tolerance for corruption and misrule. At the same time, bad governance leads to electoral defeats and Karnataka is a prime example of this.
Yet, day in and day out the ruling party keeps disrespecting, deriding and ridiculing the opposition and endlessly talks against dynasty, corruption that existed 10 years ago and appeasement.
Come to think of it, even the parties opposed to the BJP keep ridiculing and insulting the ruling party and its leader Narendra Modi. When you talk of defeating 'Nafrat', you must not propagate hate politics either.
Our generation has learnt in our schools that leaders must lead by example. But the current generation of politicians is all setting bad examples for their followers. This disease of hatred is spreading faster than COVID and eating into the social fabric like cancer.
What is disturbing is that the hate mongering has begun to spread to schools, the foundation for the future generations. Hate mongers will grow to emerge as hate leaders and the victims will get isolated and grow as rebel leaders. And the danger is that generations after generations will inherit hatred and intolerance for no reason and reasons unknown to them. The latest Muzaffarpur incident should be checked right now and the top leadership must say it loud and clear that such intolerance and hatred is not only unacceptable, but also intolerable.
We have landed on the moon, but on the earth, we continue to practise the politics of doom.
Anarchy, internal strife, hatred and intolerance will not lead India anywhere. At the risk of sounding an alarmist or doomsayer, I would like to caution that the dreams of making India an economic super power cannot be realised on the weak foundation of hate mongering.
Let me try to analyse my hypothesis which actually threatens to be a future reality.
The youth whose minds have been diverted towards hatred cannot focus on their career, profession or business. And their destructive brain power will be focused on wrong things and not for any development. Look at Somalia, Angola, Cambodia and other countries where internal strife has caused such havoc that even the UN Peace force is finding it tough to handle it. At home, we have seen how lawlessness has impacted Bihar and UP. Simple point and not mere wordplay: Frustration leads to destruction.
The malady is spreading fast due to the wrong use of social media and I am not talking any rocket science. It is bound to not just infiltrate, but grow into a major problem impacting education, politics, business and every sphere of the society.
The responsibility of checking this lies with those who started it. These set of people should remember the age-old adage – as you sow, so you reap. Some of you who can afford may send your children abroad for education but what will they do when they return home to join active politics? Will they be able to face or handle the hate culture? And what about the children of those junior politicians who are forced to grow with this cancer!
Some may say, forget the politicians as India has lost confidence in them.
Course correction begins at home and it is about time that we embark on it as grandparents, parents, families and society as a whole. It pains to see this intolerance translating into rash driving and biker terror. If the roads are not safe for me and my children, they are not for you either. The sooner we realise this the better it is for all of us.
Rash driving is just an example. But rowdyism across – be it in public transport, public places like cinemas, malls, railway and bus stations and airports – is a frightening future shock.
Every boy should be told – by parents and teachers - to remember that if others' sisters and mothers are not safe, their own families aren't either. The values, moral science that we teach in primary schools, must be followed through and be part of the curriculum from KG to PG.
We seem to have lost part of the present generation – be it X, Y or Z. But what after Z? Can we not make a fresh beginning with A and then build on with B and C? Let us not hope. We do have some sensible leaders, younger ones at that, which do not believe in hate politics.
Ummeed Pe Dniya Kaayam Hai (World survives on hope) and professionalising politics is a beginning towards building that generation of good hope. Let us learn it from the Army and sports fraternity before we spoil these institutions with hate culture.
(The columnist is a Mumbai-based independent media veteran, running websites and a youtube channel known for his thought-provoking messaging.)