Begin typing your search...
Ranjitha Takes Charge as Kailasa's Prime Minister, Making Headlines with Controversial Appointment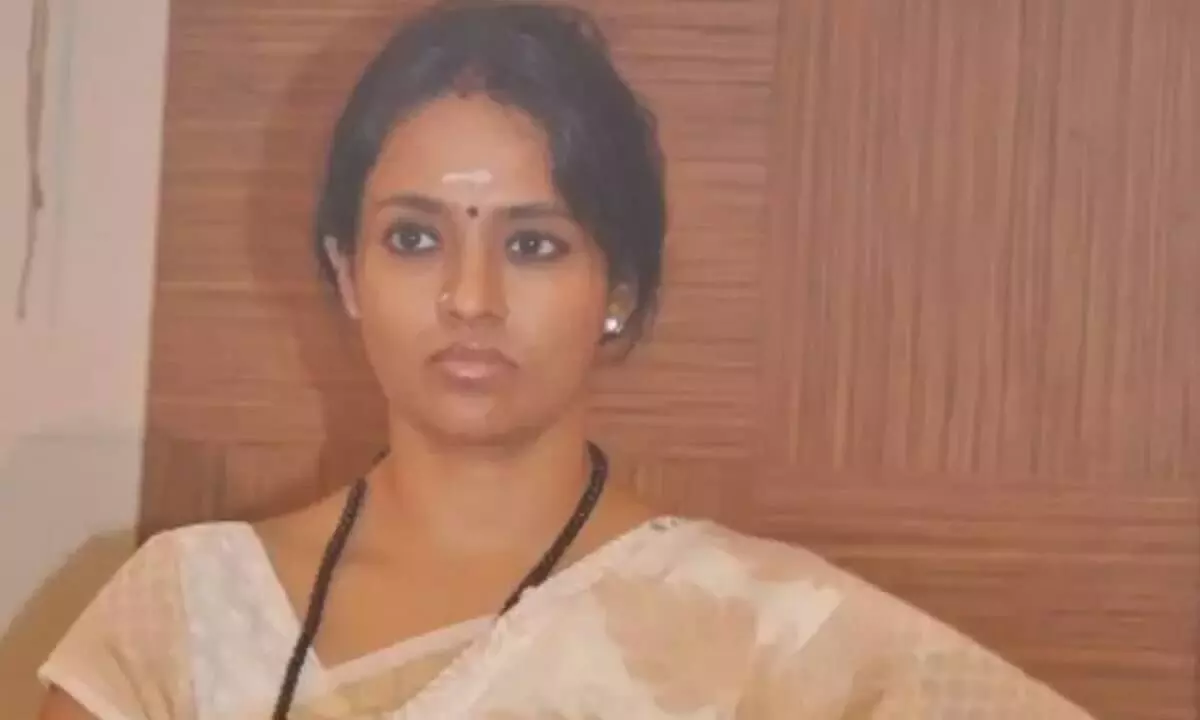 The self-proclaimed godman, Swami Nithyananda, has fled India, leaving behind a trail of unanswered questions and speculation. Adding fuel to the already burning controversy, a prominent Tamil daily published a report claiming that former actress Ranjitha has been declared the prime minister of 'Kailasa Desa,' an alleged island supposedly created by Swami Nithyananda himself.
According to the report, a website associated with Nithyananda displayed the name 'Nithyanandamayi Swami' alongside an image of Ranjitha, bearing the title of the Prime Minister of Kailash, a self-proclaimed Hindu state. This proclamation has captured attention and intensified the intrigue surrounding Swami Nithyananda's activities and assertions. As a result, speculations have arisen, suggesting that actress Ranjitha may soon participate in the United Nations conference as the prime minister of Kailasa.

The establishment of Kailasa and its alleged representation in international forums, such as the United Nations, signifies a bold and audacious move by Swami Nithyananda. However, it is essential to consider the controversial background of Nithyananda, who has previously been entangled in legal and ethical disputes.

Swami Nithyananda's departure from India has raised numerous questions about his intentions and the purpose behind the creation of Kailasa. The self-proclaimed godman has long been a subject of controversy, facing allegations ranging from sexual misconduct to financial irregularities. His ability to gather a significant following and his claims of spiritual enlightenment have polarized public opinion.

The declaration of former actress Ranjitha as the prime minister of Kailasa adds another layer of intrigue to the unfolding narrative. Ranjitha, who was previously associated with Swami Nithyananda in a controversial scandal, now finds herself thrust into the spotlight once again. The implications of her alleged role as the prime minister of a self-proclaimed Hindu state and the potential participation in international conferences have sparked debates and discussions.

Critics argue that Swami Nithyananda's actions, including the creation of Kailasa and its representation in international platforms, are merely publicity stunts aimed at gaining attention and legitimacy. Skepticism surrounds the authenticity and recognition of Kailasa as a sovereign state. The lack of official recognition and the involvement of individuals with controversial backgrounds raise doubts about the credibility and intentions behind these claims.

As the controversy surrounding Swami Nithyananda and the emergence of Kailasa continues to unfold, it remains to be seen how the authorities and international community will respond. The legal implications, diplomatic considerations, and the impact on the public perception of self-proclaimed godmen and their activities are significant factors that require careful examination.

In conclusion, the controversial departure of Swami Nithyananda from India and the subsequent proclamation of former actress Ranjitha as the prime minister of Kailasa have intensified the intrigue surrounding these developments. The establishment of Kailasa and its alleged representation in international forums indicate a bold move by Swami Nithyananda. However, skepticism and controversy surround these claims, demanding a thorough examination of their credibility and implications.