Begin typing your search...
PM to unveil 'Statue of Oneness' in MP on Sept 18
Madhya Pradesh Tourism presents its offerings in Hyderabad roadshow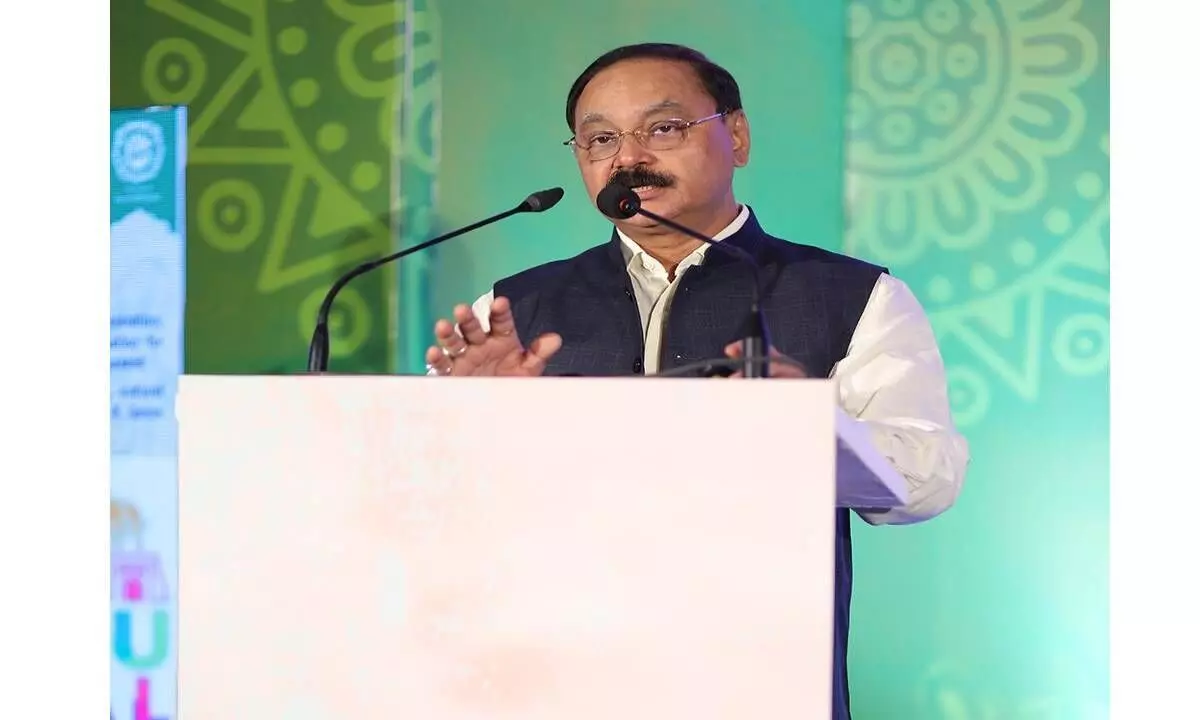 Hyderabad Madhya Pradesh is emerging as a State of spiritual tourism by the overwhelming numbers at its various renowned and renovated temples. Prime Minister Narendra Modi is all set to inaugurate the 108-feet tall statue of Adi Shankracharya at Omkarsehawar on 18th September 2023. The tallest statue of the 8th century Indian philosopher was built at a cost of Rs 2,141 crore.
Yuvraj Padole, Deputy Director – Events, Marketing & Film Tourism, MP Tourism Board, announced this during a roadshow in Hyderabad on Friday. He said, "MP is often referred as the 'Heart of Incredible India' is also the 'Tiger State of India' with 785 tigers and boasts a remarkable blend of history, culture, and natural beauty."
The roadshow is aimed at showcasing the State's incredible tourism offerings and fostering collaboration between key industry stakeholders, concluded on a high note. The event witnessed participation from the MP tourism sector and Hyderabad's local stakeholders, resulting in promising partnerships and greater prospects for tourism in MP.
One of the most significant aspects of this event was the participation of the key stakeholders from MP tourism industry, including travel agents, tour operators, and hoteliers. They shook hands with their counterparts in Hyderabad to create networks and partnerships that will enhance tourism prospects for the State.
This collaborative effort will not only promote tourism in Madhya Pradesh but also facilitate tourism flows between the two states. "The partnerships forged during this event will undoubtedly enhance tourism prospects. The roadshow not only deepened the understanding of our tourism potential among Hyderabad's residents but also established strong bonds between the two regions," Yuvraj said.
The MP Tourism Board is committed to building on the momentum generated during this roadshow. It plans to continue working closely with counterparts in Hyderabad and exploring new avenues for collaboration, marketing, and tourism promotion. With its breath taking landscapes, historical sites, and vibrant culture, MP offers a unique and enriching travel experience for all.