Begin typing your search...
PM Modi conferred Lokmanya Tilak award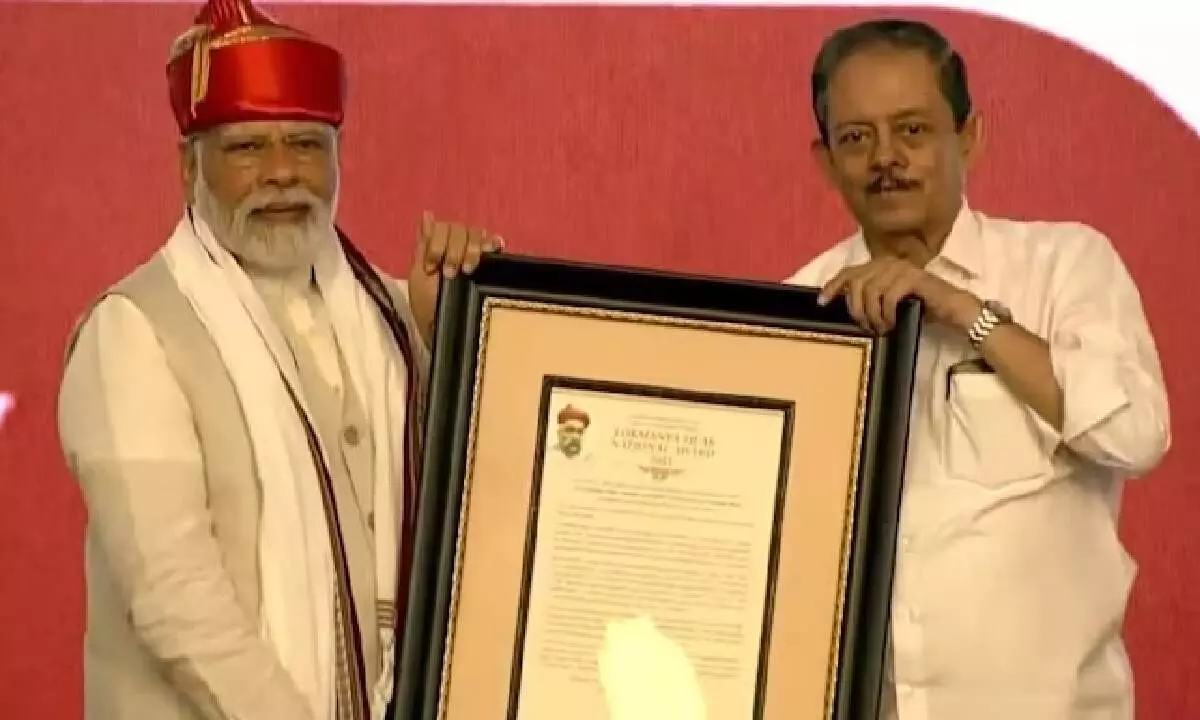 Pune Prime Minister Narendra Modi was conferred the prestigious 41st 'Lokmanya Tilak National Award' of the Tilak Smarak Mandir Trust, instituted in the memory of the legendary freedom fighter and journalist, Lokmanya Bal Gangadhar Tilak, here, on Tuesday. After receiving the award, instituted in 1983, PM Modi dedicated it to the 140-crore people of India and donated the prize money of Rs1 Lakh to the 'Namami Gange Project'. Earlier, PM Modi paid floral tributes to the Lokmanya Tilak (1856-1920) on his 103rd birth anniversary and recalled his glorious services to the Indian Independence movement.
"The contributions of Lokmanya Tilak cannot be limited to a few words or events as he influenced all the leaders and incidents during the Freedom struggle. Even the Britishers had to call him 'Father of the Indian Unrest'. Tilak changed the direction of the Independence movement with his call for 'Swarajya is my Birthright'," said Modi. Paying tributes to the institution-building to nation-building capabilities of Lokmanya Tilak, the PM said that Mahatma Gandhi had called him as the architect of modern India, and how he had collaborated with Lala Lajpat Rai and Bipin Chandra Pal to form the formidable triumvirate of 'Lal, Bal and Pal', his journalism through the newspaper 'Kesari' which is still read in Maharashtra.
Referring to Lokmanya Tilak's faith in the youth, the PM recalled how he inspired Vinayak D. Savarkar – later Swatantryaveer Savarkar, setting up the prestigious New English School the Fergusson College and the Deccan Education Society.