Begin typing your search...
'New Parliament building to herald rise of developed India'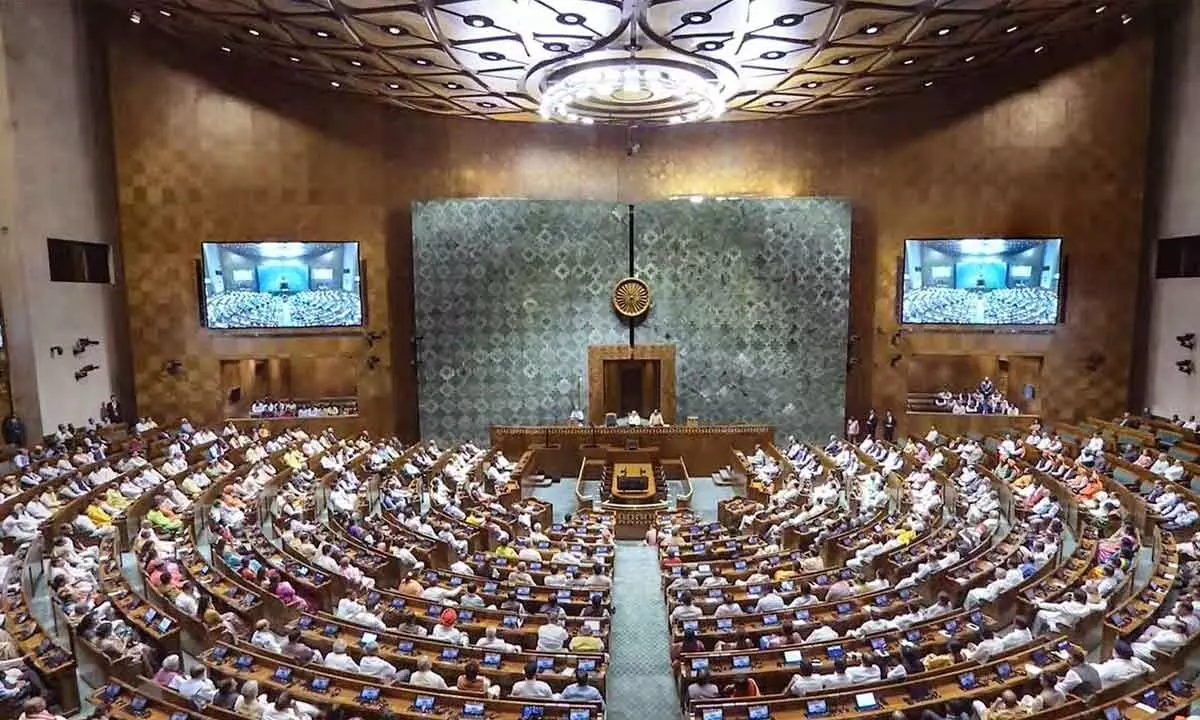 New Delhi: Prime Minister Narendra Modi on Sunday described the inauguration of the new Parliament building as an "immortalized" moment in the country's development journey, asserting it will mark the dawn of a self-reliant and developed India which will also inspire the progress of other nations.
In a speech delivered from the grand and cavernous Lok Sabha hall decorated in peacock motif, Modi said the new Parliament reflected the aspirations and resolve of the "new India" to set and work towards achieving new targets. "Every decision taken here will lay the foundation of India's glorious future... the way to empower the poor, Dalits, backwards, tribals, divyangs and other marginalised sections goes through here," he said, adding "each brick and wall of this Parliament building should be dedicated to the welfare of the poor".