Begin typing your search...
Navy holds grand I-Day celebration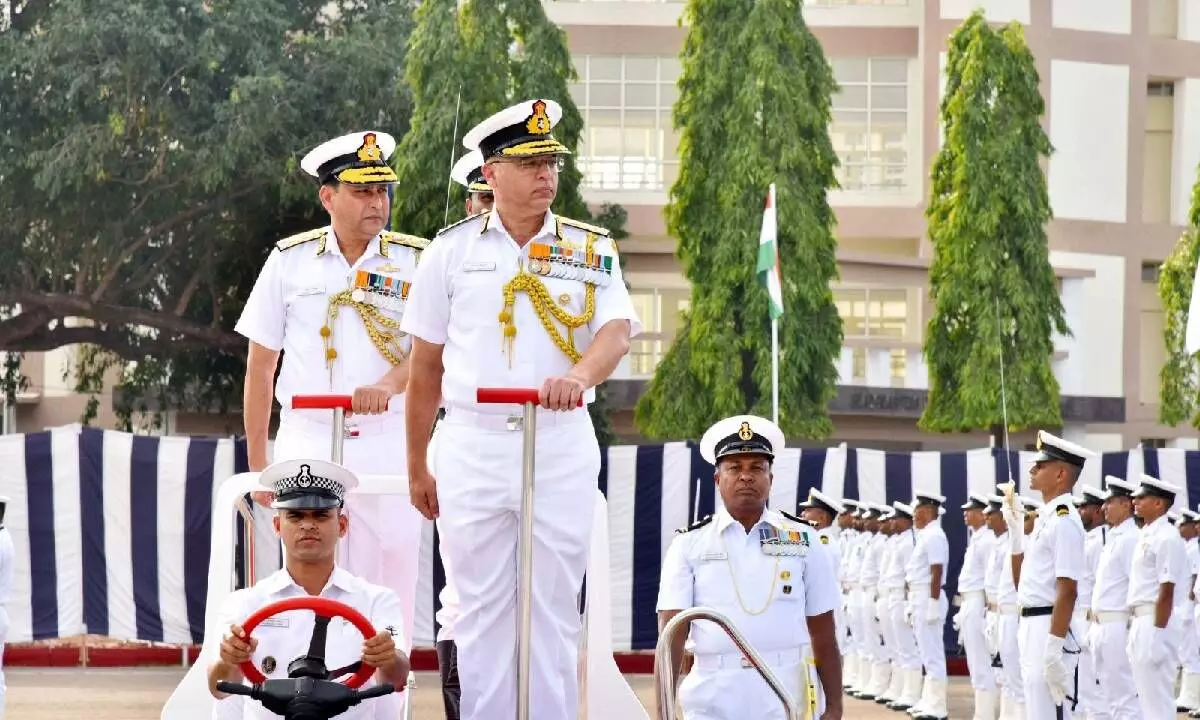 Visakhapatnam Pomp and gaiety marked the 77th Independence Day celebration by the Naval personnel here on Tuesday. A ceremonial parade was held at the Eastern Naval Command comprising platoons of naval personnel and DSC personnel. Vice Adm Rajesh Pendharkar, Flag Officer Commanding-in-Chief (FOCinC) took the salute and inspected a 50- men armed guard. He conveyed greetings to all ENC personnel including families and recalled this day in 1947 which set a path for the country's progress and prosperity. The ENC chief reiterated the need to remember the brave hearts and pledge to rededicate ourselves for the nation. On completion of the parade, the CinC interacted with the participants including spectators, families, veterans, and awardees of honorary commission ranks.