Begin typing your search...
Ministers must stop shooting their mouth off to ensure credibility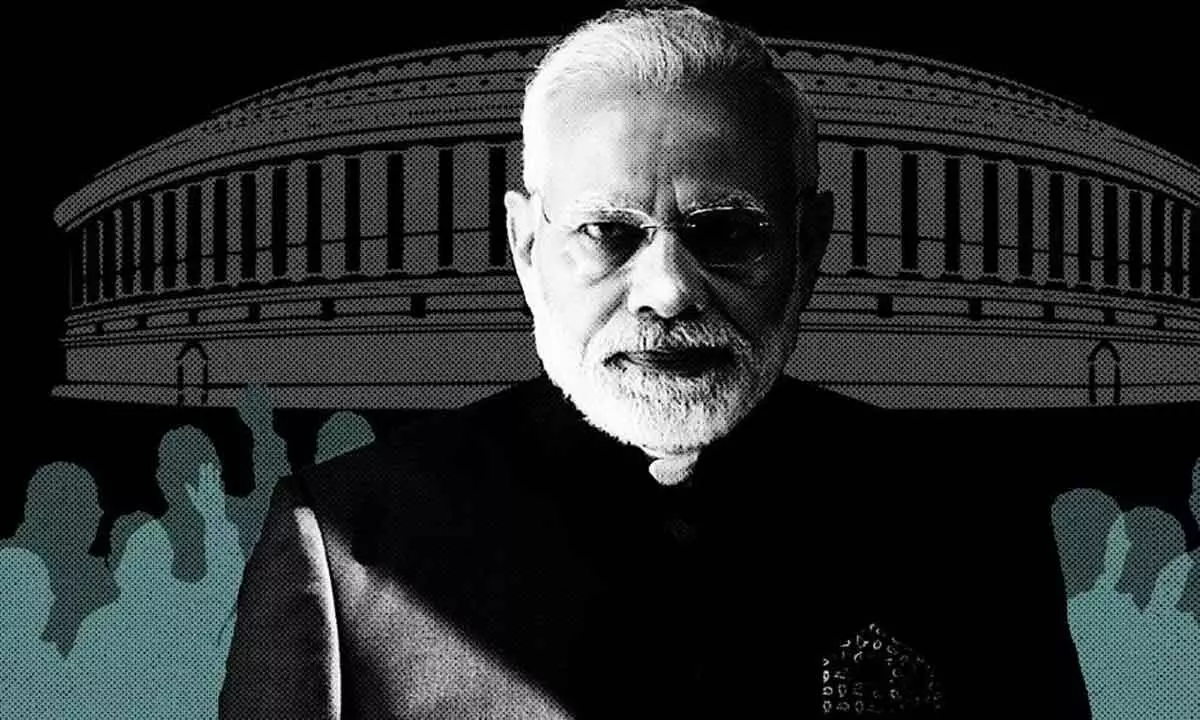 That India's stature as an economic power has grown is truism. A variety of reforming measures taken by the Narendra Modi government, resulting in fiscal discipline and massive infrastructure building, have earned India the reputation of being the fastest growing major economy. A successful G20 presidency has enhanced the stature. Against this backdrop, the powers that be have to be cautious in making public pronouncements. For instance, Road Transport Minister Nitin Gadkari's indiscreet remark this week triggered a minor panic on Dalal Street as auto and petroleum stocks fell. He had remarked that he planned to submit a proposal to the Finance Ministry to impose an additional 10 per cent goods and services tax (GST) on diesel engine vehicles. The objective was to promote climate-friendly vehicles, which he described as 'pollution tax'.
As auto stocks tumbled, Gadkari took to Twitter to clarify his stand: "There is an urgent need to clarify media reports suggesting an additional 10% GST on the sale of diesel vehicles. It is essential to clarify that there is no such proposal currently under active consideration by the government… It is imperative to actively embrace cleaner and greener alternative fuels. These fuels should be import substitutes, cost-effective, indigenous, and pollution-free (sic)."
It is not the first time ministerial comments on diesel-based transportation have occasioned a storm. Six years ago, Gadkari had said that he would "bulldoze" the auto sector to impose eco-friendly norms. Around the same time, the then railway minister Piyush Goyal had said that there was a move by his ministry to exit General Electric's diesel locomotive factory project in Bihar's Marhowra. In a bid to quell the storm, he too had to clarify: "Our government does not make sudden change in policies. I am sure you will not grudge me my internal discussions and the fact that we should have an open mind for improving as we go along continuously. This is not how ministers handling major economic portfolios should be speaking in public. As reported in Bizz Buzz, industrial investment is picking up, apparently because of the good macroeconomic indicators. Apple, Micron, and other companies are planning investment in India. Manisha Girotra, CEO of the merger and acquisition (M&A) advisory firm Moelis India, told a business newspaper this week, "If there's one country where everyone's deploying capital, it's India."
Politicians' reckless remarks and bad decisions take a heavy toll on the economy. In May 2004, A.B. Bardhan, CPI general secretary, infamously said "Disinvestment bhaad mein jaaye" (Let disinvestment go to hell)? It triggered, among other things, a stock market crash. The Congress-led UPA government at the Centre disregarded the 2012 Supreme Court judgment on Vodafone and introduced the abomination called retrospective taxation. A decade later, it had to backtrack on the issue of retrospective taxation, so there was no gain to the exchequer. Worse, the nation earned a bad name, which discouraged international investors. It is time politicians of all parties, especially those holding high offices, realized that whatever they say and do has consequences. Bad sayings and doings have bad consequences.