Begin typing your search...
Manipur violence a national security issue: INDIA MPs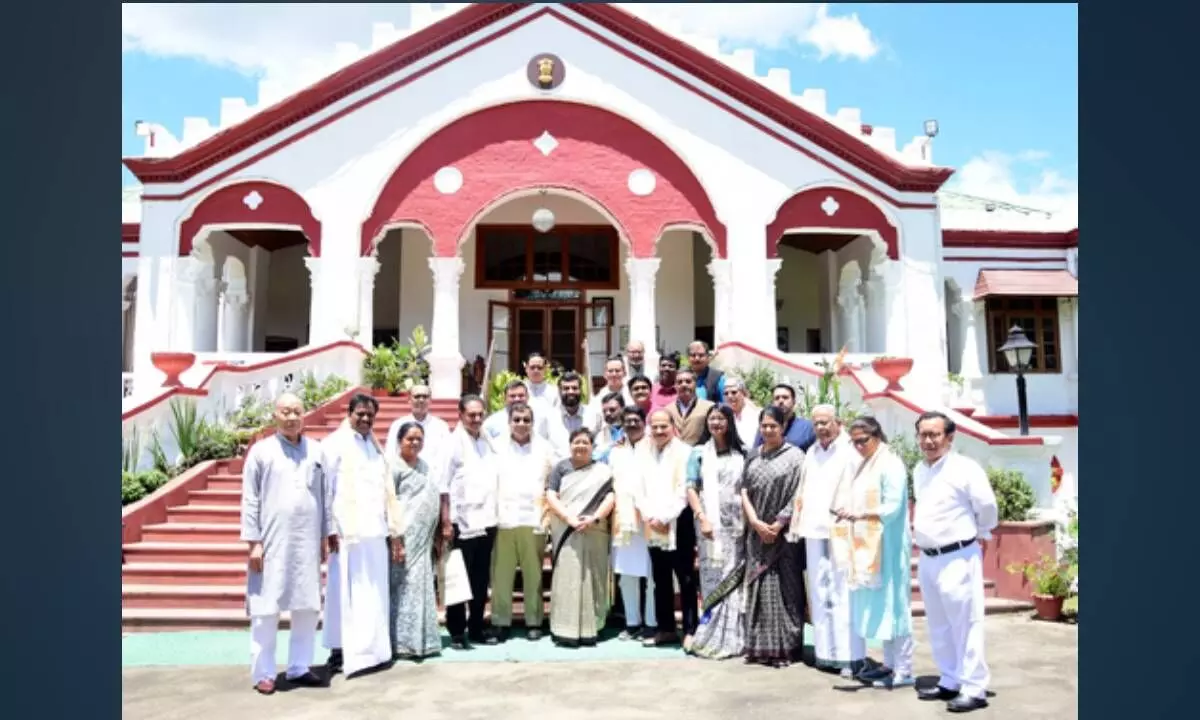 Imphal The 21-member parliamentary delegation of the opposition's Indian National Developmental Inclusive Alliance (INDIA) on Sunday termed the Manipur ethnic violence as 'national security issue', saying the silence of the Prime Minister shows his brazen indifference towards the violence in Manipur.
The parliamentary delegation of INDIA is on a two-day visit to Manipur who arrived in the state on Saturday. They visited relief camps in Churachandpur, Bishnupur and Imphal West districts and interacted with the affected people on the first day. On Sunday, the delegation met Governor Anusuiya Uikey and also submitted a memorandum.
"Governor welcomed the team and appealed to extend their fullest cooperation to restore peace and tranquility through a peaceful dialogue with the representatives of CSOs of both the communities to maintain status quo ante of aged old tradition of peaceful co-existence," Raj Bhavan said in a tweet.
After meeting the Governor, Congress Lok Sabha group leader Adhir Ranjan Chowdhury said, the Governor herself expressed pain and grief. "During this two-day visit, whatever we witnessed, whatever experience we gained, she agreed to what we said. She also suggested that together we should hold talks with the leaders of all communities and find a solution.
"The Governor also suggested that both the opposition and ruling parties should together send an all-party delegation to Manipur and talk to leaders of all communities which is essential to resolve the sense of distrust among the people," Chowdhury said.
He also termed the Manipur crisis as a "national security issue." In the memorandum to Governor, the MPs said: "We are, indeed, very shocked and sad to hear the stories of anxieties, uncertainties, pains and sorrows of the individuals affected by the unprecedented violence unleashed by both sides since the beginning of the clashes.